Affordable housing, health care accessibility and increased funding for higher education are some of the crucial issues that California Latinos want addressed as gubernatorial hopefuls hold their first major forum.
The 2018 Gubernatorial Forum will take place at University of California, Los Angeles on Thursday, Jan. 25th, and six of the leading candidates for California governor will be attending the forum to specifically discuss topics most important to the state's Hispanics.
The Latino population in California is the largest of any state, as Pew Hispanic Research points out, with about 15 million Latinos residing in the Golden State. California is a majority-minority state, in which the majority of its population comes from a racial or ethnic minority group.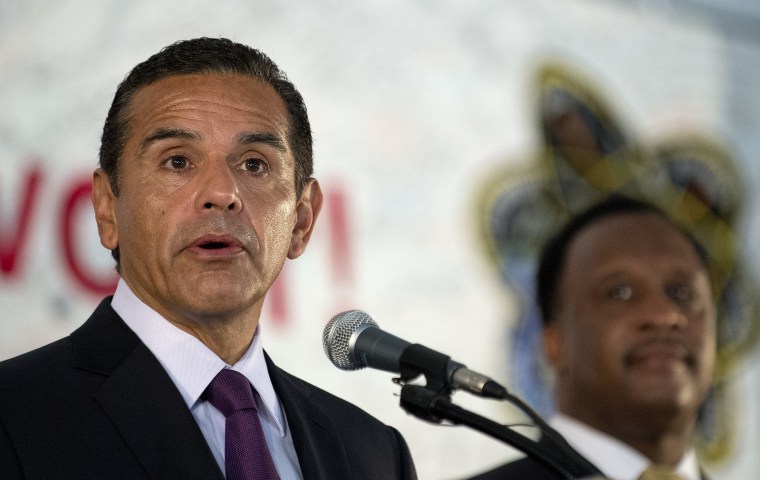 While almost 40 percent of the population is Hispanic, about half are eligible to vote because of age or citizenship status. Over 80 percent of the white population in California, however, is eligible to vote.
Latinos bring particular distinctions to the electorate because of their youth, their proximity to the immigrant experience and the current political environment over immigration and its effect on Latino communities.
A recent poll conducted by the firm Latino Decisions finds that the former Los Angeles Mayor Antonio Villaraigosa holds a strong lead against his opponents among Latino voters.
Almost 40 percent of Latino respondents say that if the election were held today, they would choose Villaraigosa, while 15 percent say they would vote for the Lt. Governor Gavin Newsom. But Newsom has strong support in San Francisco and will be difficult to beat, despite the strong Latino voter base of the former mayor.
Twenty-two percent of Latinos in the Latino Decisions said they were still undecided on who they want for their next governor, making this week's Latino forum an important introduction to the voting electorate, particularly for Newsom and John Chiang, the current state treasurer who is the son of immigrant parents from Taiwan.
Both Villaraigosa and Chiang seem to be vying for the second place in the primary election to be held on June 5th. California has a non-partisan blanket primary system, often called a "jungle primary", where all the candidates run against each other regardless of political affiliation and the top two candidates face off in the general election in November.
The Latino Decisions poll shows clear policy preferences among Latinos; 62 percent of the respondents said they strongly agreed that policymakers in California should take new steps to expand development of affordable housing. Affordable housing received the highest mark of any policy issue asked.
Matt Barreto, the principal owner of Latino Decisions, points out that the median home value in Los Angeles County is $658,000, and over $900,000 in the Bay Area.
Right behind affordable housing, 57 percent of Latinos said that lawmakers should take steps to implement a single-payer health care system. Also, 57 percent said they want increased funding for public colleges and universities, and 61 percent said they think it is a good idea to pass the Dream Act, allowing young undocumented immigrants to work in the country and eventually apply for citizenship.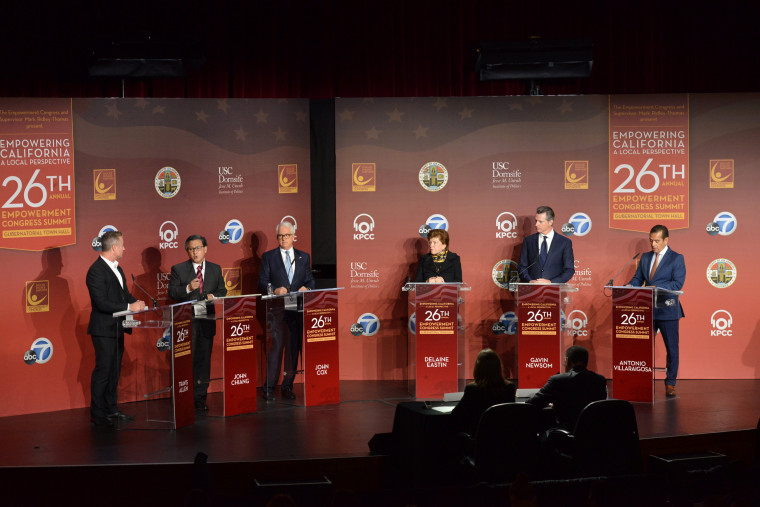 While Latino voter preferences will be well studied by the candidates, perhaps the strongest appeal will come from the candidate who can effectively empathize with another important statistic from the survey.
The survey found that an overwhelming number of Latinos, 67 percent, agreed that racism was still a major problem in our society. While the policies will play a prominent role, Latinos and immigrants will be keenly aware of who they will ultimately trust to fight for them against the attacks in Washington.
Thursday's forum is co-hosted by Latino Community Foundation and Univision.