JUCUAPA, El Salvador — In just five days, Diego and Lizandro Claros Saravia went from being promising soccer players with college aspirations to deportees sent to one of the most dangerous countries on earth.
On Aug. 2, 2017 — despite a campaign by their family, coaches and teammates in suburban Maryland, where they'd attended high school — the brothers were put on a plane back to El Salvador, saying goodbye to the place they had called home for nearly a decade.
"I felt very sad and devastated because I spent a long time fighting for something — something I deserved. And they took it away from me," Lizandro Claros, 19, said recently in Spanish, referring to the scholarship he'd won to Louisburg College in North Carolina shortly before being deported.
Their lawyer called it the fastest deportation he'd ever witnessed.
Diego Claros, 23, recalled the moment nearly a year ago when he and his younger brother were detained by Immigration and Customs Enforcement. "I remember asking them if they could let him stay and only send me back, because he had the opportunity to be someone in life and go far," he said in Spanish.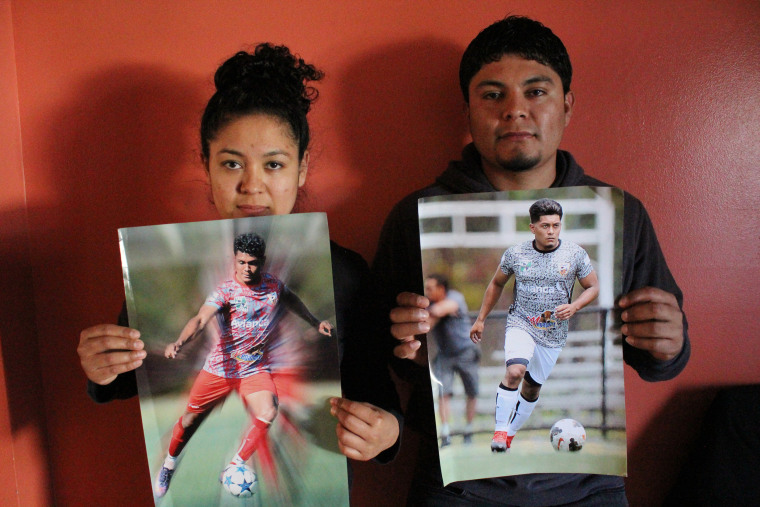 The brothers' case is just one example of the Trump administration's policy of deporting immigrants who have not committed a crime after arriving in the U.S. Other recent cases of people detained by ICE include a pizza delivery man and father to two young girls; a man who called police for help; and a Michigan father who had lived in the U.S. for three decades.
None of them would have been deportation priorities under the Obama administration, which in its last two years largely focused on convicted criminals, those considered national security threats and recent border crossers, said Joshua Breisblatt, a senior policy analyst at the American Immigration Council, an advocacy group.
The fact that the Claros brothers had done well in school and athletics in Germantown, Maryland, and lived with their family most likely would have been factors considered under the Obama administration — and could have helped them escape deportation, Breisblatt said.
"Those positive types of factors, I think, were at least at the end of the Obama administration more taken into account and they were used more," he said. "In theory, these kids would not have fallen under the Obama administration's priorities" for deportation.
'We have to keep going'
Between Diego and Lizandro's return to El Salvador last summer and this April, the last month with available statistics, more than 3,000 homicides were recorded in El Salvador, according to the country's Institute of Legal Medicine.
This violence — stemming from a bitter feud between the warring transnational gangs MS-13 and Barrio 18 — was what most worried the Claros family when the brothers were deported.
In El Salvador, the brothers went to live with their grandparents and aunts in Jucuapa, a town of about 20,000 residents 72 miles east of San Salvador, the nation's capital, that has become known for its booming coffin-making business. It's also an area that has been transformed by widespread gang violence.
To stay connected to their former lives and dreams in America, the brothers tried out for local soccer teams, but they had little success without any connections. Then, an unexpected opportunity arose.
After hearing the brothers' story, Keiser University, based in Florida, offered them a scholarship at its Latin American campus in San Marcos, southwest Nicaragua.
"This told us that life was not over, that we have to keep going," Diego said.
Last fall, the brothers moved to Nicaragua to attend classes and play for the school's soccer team.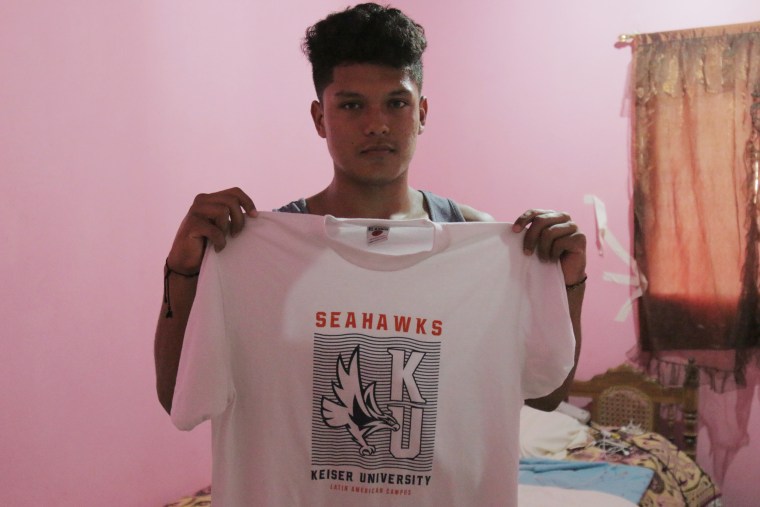 But their spring semester was cut short in April when the political unrest in Nicaragua, and the deadly crackdown by the government of President Daniel Ortega, forced them to return to El Salvador. The brothers finished the semester online and are spending this summer helping their family run a small cattle business.
Diego and Lizandro hope to return to school in Nicaragua in the fall, to play the sport they love and work toward an American college diploma, but they would much rather be back with their family in Maryland.
Nick Katz, their former lawyer, said the brothers could face a 10-year ban if they entered the U.S. after being deported. Despite this, their family has not given up hope, said Lucía Saravia, the boys' mother, who lives with the rest of the family in Germantown, on the outskirts of Washington.
"We are willing to keep fighting until the end, so long as God gives us life," Lucía said in Spanish, "so they can return."
A family's journey to America
The Claros family began the dangerous journey to the U.S. nearly two decades ago — driven by the poverty and violence in El Salvador.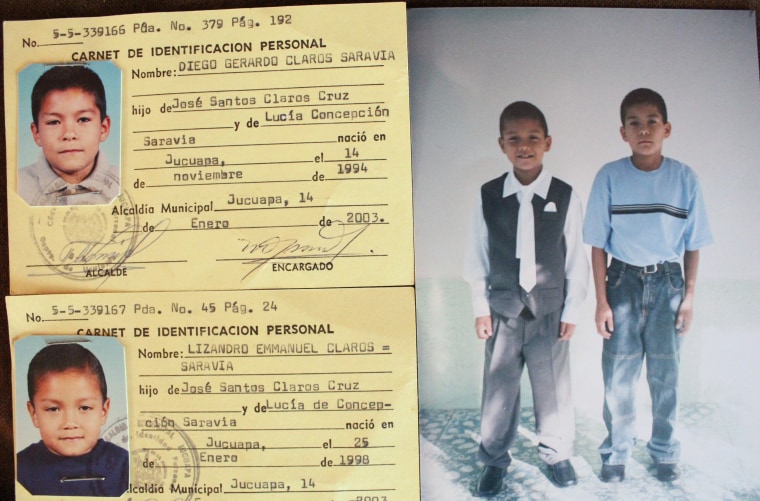 José Santos Claros, the father, was the first to travel through Central America and Mexico and cross into the U.S. in 1999, shortly after Hurricane Mitch killed thousands and crippled El Salvador's economy. His wife, Lucía, undertook the same perilous trip the following year after receiving death threats from people she believed were gang members. Their oldest children, Jonathan and Fátima, came to the U.S. in 2005.
The family members have a range of immigration statuses. José successfully applied for Temporary Protected Status (TPS) in 2001, but because of the Trump administration's termination of the program for El Salvador, he will lose his work authorization in the fall of 2019. Lucía is here illegally. Fátima is a recipient of the Obama-era Deferred Action for Childhood Arrivals (DACA), while Jonathan missed out on being eligible but is in the process of obtaining his permanent residency.
Because of the high cost of the trips across the border, José and Lucía were not able to bring their youngest sons, Diego and Lizandro, until 2009.
That year, when they were 11 and 14, Lizandro and Diego used fraudulent visas and passports to enter the U.S. José and Lucía said they were unaware that the documents were fake when they paid an acquaintance of a relative to bring their youngest children to America.
The brothers were briefly detained at Kennedy International Airport in New York when they arrived, but they were released on the condition that they appear in immigration court.
In 2012, an immigration judge ordered the brothers removed from the country and required them to periodically check in with ICE, but the order wasn't immediately enforced.
José, 55, said ICE officials were always checking with the brothers, "every three months, every six months and every year."
"I never thought this would ultimately happen to them," he said in Spanish.
In 2013, the brothers were granted a reprieve from deportation for a year. They tried to renew it when it expired, but they were denied, an ICE spokesperson said.
The brothers placed their hope on the 2014 expansion of DACA. The program originally applied only to those children who came to the U.S. illegally before June 15, 2007. The expansion would have covered those who arrived up to Jan. 1, 2010 — which would have included them.
However, the expansion was blocked by a court injunction after several states sued — a decision that was ultimately upheld in a 4-4 Supreme Court deadlock in the summer of 2016, cutting off an avenue that could have allowed the brothers to stay in the U.S.
'There's no American dream unless I'm in the United States'
The brothers had played soccer together at Quince Orchard High School, in the small city of Gaithersburg, Maryland, where they led the varsity team's defensive line as the two center-backs when Diego was a senior and Lizandro a sophomore.
Lizandro also played for the prestigious Bethesda Soccer Club, where his former coach Matt Ney said his technical ability drew attention from college scouts.
After graduating from high school in 2015, Diego was offered a partial soccer scholarship to Hagerstown Community College, though he was sidelined by injury.
Lizandro graduated from high school in 2017, and that summer received an athletic scholarship to Louisburg, a private two-year school. He wasn't allowed to move out of state under his ICE order of supervision, so he forwarded a copy of his scholarship letter to ICE to ask for permission.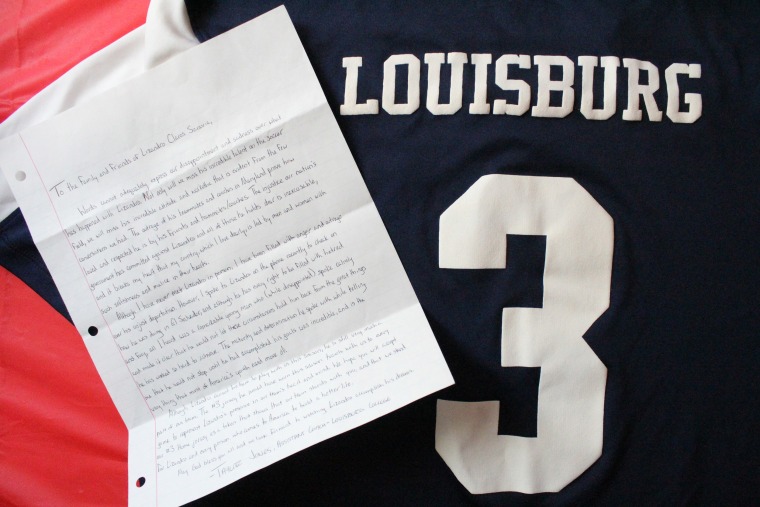 On July 28, a rainy Friday afternoon, the brothers went to meet with ICE for what they thought was a routine check-in. They explained Lizandro's plans to move to North Carolina. And then, to their shock, they were detained.
Their family was heartbroken.
"It was very painful because I never imagined seeing them in those uniforms and in prison," Lucía said.
Under the Obama administration, immigration officials "basically said 'don't get into any trouble, keep coming back, check-in with us and things will be OK,'" said Katz, the brothers' former attorney and senior manager of legal services at CASA de Maryland, an immigrant advocacy group. "But that dramatically shifted under the Trump administration."
Asked about the brothers' case, an ICE spokesperson said Diego and Lizandro had been told to return to El Salvador.
"As ICE leadership has made clear, the agency will no longer exempt classes or categories of removable aliens from potential enforcement," the ICE spokesperson said.
Katz said his former clients would not have been deported under a "rational immigration system."
"They serve as an example for other immigrants coming to this country," he said. "They're really this embodiment of the American Dream in the sense that they completely integrated into society."
The brothers have received support from Maryland Democrats, including Rep. John Delaney and Sen. Chris Van Hollen, but it's unclear that anything can be done to bring them back to the U.S. soon unless immigration laws change.
In the meantime, Diego and Lizandro are still adjusting to their new lives thousands of miles away from their parents in Maryland.
"Maybe our dreams didn't end, but I like to be realistic and think about where I am," Lizandro said. "And there's no American dream unless I'm in the United States."
Kervy Robles reported from El Salvador, Washington, Maryland and New York; Camilo Montoya-Galvez reported from Washington, Maryland and New York; and Daniella Silva reported from New York.