It was stories his grandfather told about drug traffickers attacking vulnerable immigrants on the border that inspired Hector Gonzalez Rodriguez III to create "El Peso Hero," a Latino crime fighter who protects people on both sides of the U.S.-Mexico border.
"I wanted to create someone like Luke Cage in Harlem," said Rodriguez, a comic book creator of Mexican-American descent, "but living in between southwest Texas and north Mexico, who fights cartels, and defends unaccompanied minors and families crossing the perilous border."
"El Peso Hero" started off as a web comic in 2011, and is now scheduled to make its movie screen debut in 2021. The comic gained cross-border fame in 2015 after the Mexican superhero took on then presidential candidate Donald Trump — who started his campaign by saying Mexicans coming to the U.S. were rapists and criminals — with a cover that paid homage to Jack Kirby's iconic 1941 comic where Captain America punches Hitler. Kirby came from a Jewish immigrant family. And in Rodriguez's version, El Peso Hero similarly delivers a punch, or "trumpazo," to Trump in defense of Americans of Mexican heritage and Mexican immigrants.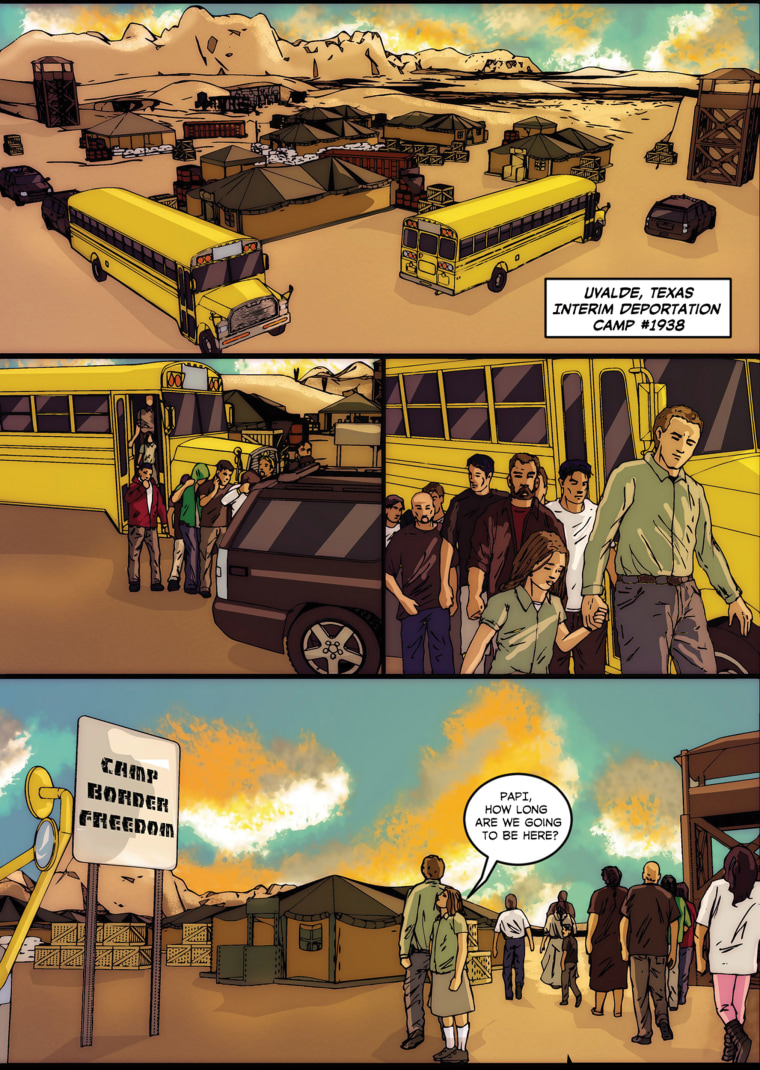 Now, the recent mass shooting in El Paso has given Rodriguez a heightened sense of urgency to defend his Texas community's history, stories and values.
"Knowing that the shooter lived one mile away from where I create El Peso Hero, where I plan the Latino comic con, it goes against everything we do as a community," said Rodriguez, who is a fifth-grade teacher and lives near the suburb of Allen, where the suspect in the El Paso shooting had been living with his grandparents.
"We build, we create, we uplift, we persevere," he said of his fellow Texans.
The 21-year-old suspect drove 10 hours from Allen to the border city of El Paso, where more than eight-in-10 residents are Hispanic. The majority of the 22 people who died and those who were injured were Latino, and minutes before the gunman opened fire at a Walmart, officials told NBC News they believe he posted an anti-Latino manifesto writing about a "Hispanic invasion."
For Rodriguez, the shooter's screed aims to distort Mexican American history and stir anxiety and fear in a community where many families are already affected by immigration detentions and deportations.
"We have a history of different groups being called foreigners and invaders," Rodriguez said. "But we need to remember what we are all part of, what we have done together as a country."
Don't blame video games
Rodriguez, a former Gamestop manager, takes issue with recent comments made by elected officials including Trump and House Minority Leader Kevin McCarthy, R-Calif., who link mass shooters with violent video games.
But Rodriguez echoes experts who say there is no correlation between video games and gun violence.
"Video games are popular all over the world," Rodriguez said. "They're in Japan, China and Australia. And if you compare how many video games are sold in those countries and how many gun violence deaths are in those countries, statistics show no correlation."
Data from video game expert Newzoo says that the industry will make $152.1 billion worldwide in 2019, with the United States beating China as the largest gaming market ($36.9 billion). The other top countries by video game revenue include China, Japan, the Republic of Korea, Germany, the United Kingdom, France, Canada, Spain, and Italy. Yet global health data generally shows that the number of gun deaths in the U.S. is much higher than in other top video game countries.
While video games and comic books have been characterized as antisocial, Rodriguez says that they are amazing narrative tools that can put fans in other people's shoes. And shifting the perspective from an exclusive society to becoming more inclusive similarly inspired him to create El Peso Hero.
Rodriguez co-founded the annual Texas Latino Comic Con — this year it was held a week before the mass shooting — as part of an ongoing initiative to help promote literacy, cultural awareness and inclusivity.
A superhero "who speaks their language"
Rodriguez didn't think that El Peso Hero could become a crucial tool to help young Latinos cope until one of his students asked for help in 2010.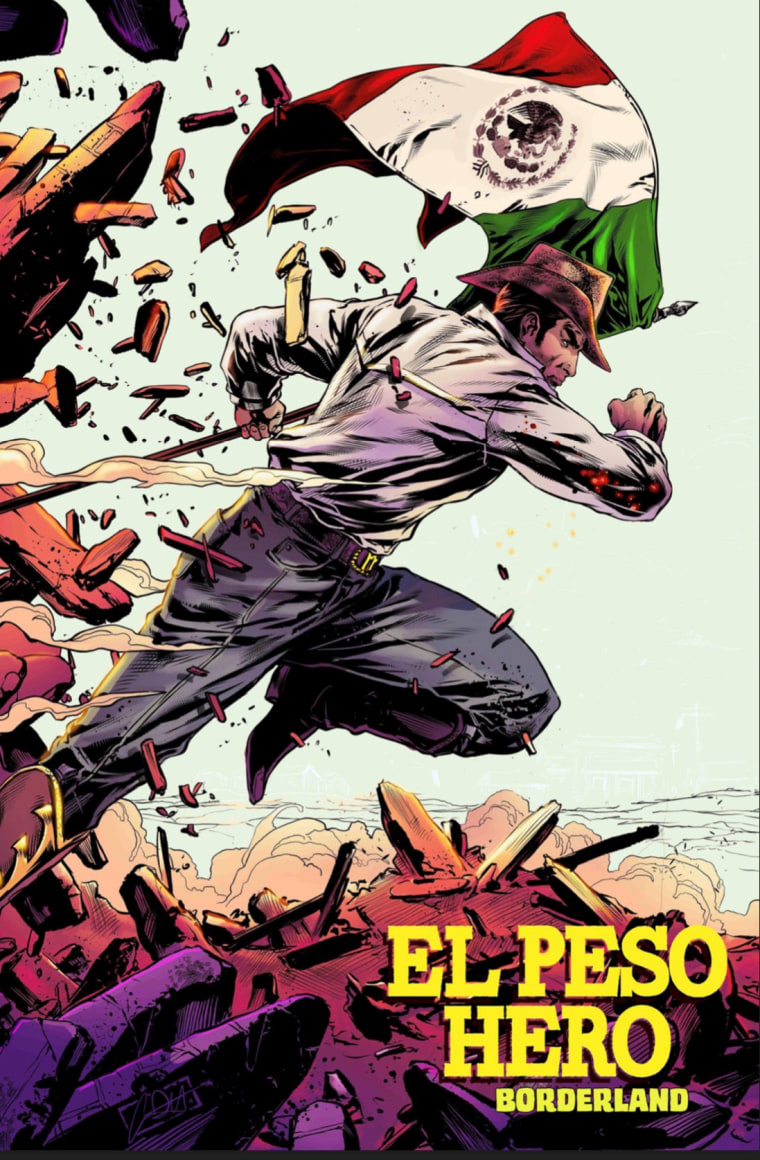 "He came up to me crying and told me that his father got deported," Rodriguez said. "It was my first year as a teacher, and it became very personal when some of my students were becoming motherless and fatherless. That moment made me think [of] a superhero who speaks their language and eats their food."
After the Texas and Ohio shootings this weekend, Rodriguez feels that El Peso Hero and other real and imagined heroes need to stand up again to protect their communities, make them feel safe and tell their stories.
"Today we have to create, go out and tell their stories, because what we are doing is an honor," he said.
Follow NBC Latino on Facebook, Twitter and Instagram.