CHERÁN, México — Back in 2011, the sound of exploding fireworks was common in Cherán, a Mexican town in the Southwestern state of Michoacán. The first boom meant that everyone should be on alert, the second boom meant that an attack was imminent and the third that an armed attack was underway. The townspeople were battling to preserve their forest, which had been almost completely cut down by illegal loggers working with organized crime groups. Cherán was under siege and the price of defending their forest was high; extortion, murder and disappearances were everyday occurrences.
Now, seven years later, the fireworks have a very different meaning. Last week Cherán held the inauguration of the members of its most recently elected 12-person council, based on indigenous Purépecha principles. Though the town receives their assigned share of federal and state funding, neighbors decide who will govern the town via assemblies and fogata (campfire) discussions. Political parties and campaigns are prohibited here.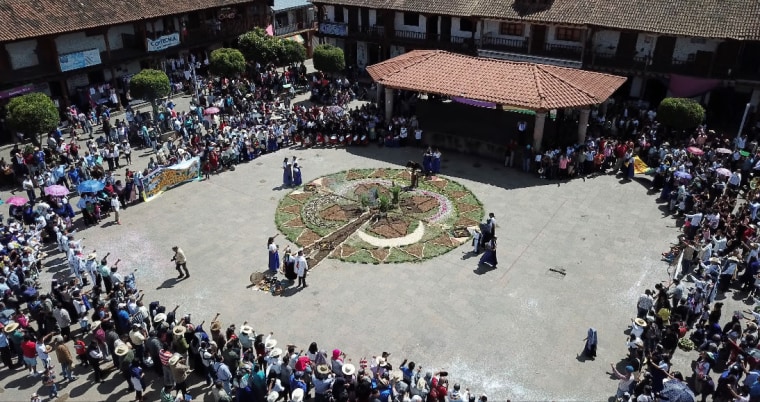 Starting in 2011, Cherán's residents fought to oust the loggers who were decimating their forests and decided they would fight to self-govern, arguing before the courts that there were provisions in Mexican law that permit indigenous communities a form of self-government based on their customs.
Their struggles ended all the way in Mexico's Supreme Court, which ruled in their favor in 2014, and since then Cherán has been laboring to reforest the lands, keep corruption out and provide a future for the town.
Patricia Hernández, a taco vendor and mother of four, accepted the challenge to be part of their government when her neighbors chose her to represent their fogata. She is now one of four women who will govern Cherán for the next three years as part of the twelve-person council known as K'eri Jánaskakua.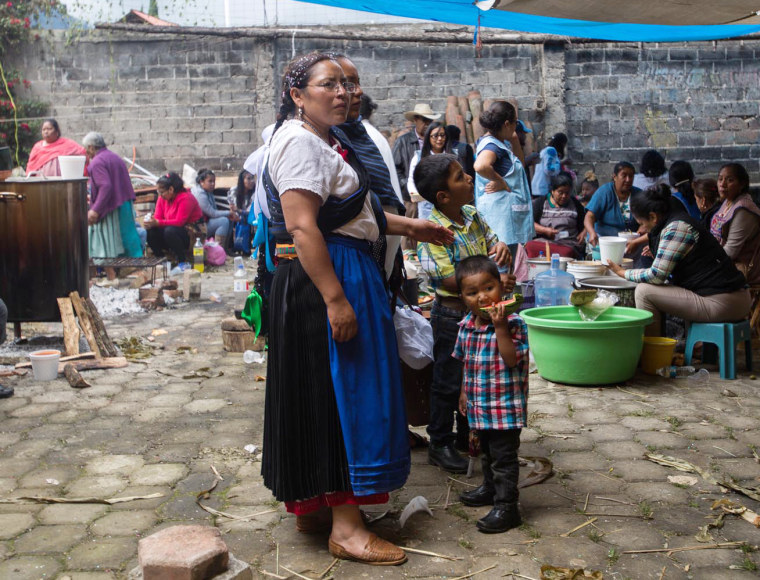 "Before the government didn't take us [women] into account, until we were the ones who started this new government seven years ago," said Hernández to NBC News. "We said 'Ya Basta!', (Enough!) to put an end to this violence."
The council positions are full time, yet those who hold these positions are only paid between 150 and 400 dollars a month, as it is believed that they doing a required service to the community.
Hernández was among a group of women who rose up to kick out the illegal loggers in 2011. Armed with sticks and rocks, they blockaded the roads and came head to head with heavily armed men with tons of logs in tow.
Her brother was attacked while working in the forest and she knew that her own life was in jeopardy. For her the risk was worth it; their aim was to ensure that her children and grandchildren would be able to live in a peaceful Cherán.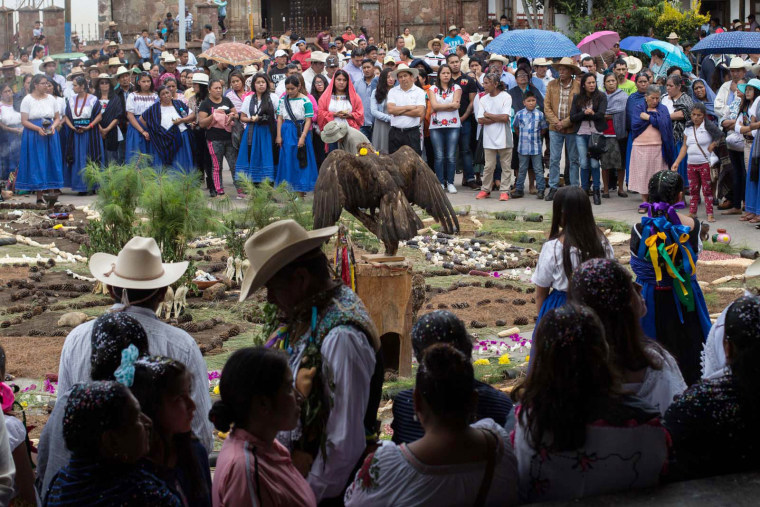 "We ate breakfast, lunch and dinner at the campfire barricades and rotated to stay up all night and defend our community," said Hernández. "I went around to all my neighbors saying that we had to get organized and join forces to be strong enough to combat this problem."
After three months straight of round the clock vigils, the townspeople organized a "ronda comunitaria," their own community police; they said this was necessary because the municipal police has been "complicit" with organized crime. They also started forest patrols to prevent illegal logging and little by little the town stopped being so dangerous.
Mexico's constitution recognizes the existence of indigenous communities and as the Supreme Court's ruling confirmed, these communities can self-govern and operate their own security forces. Cherán has been building a robust community structure with a series of councils that focus on health, culture, education, security, social programs and infrastructure. There is also a youth council, women's council and neighborhood council.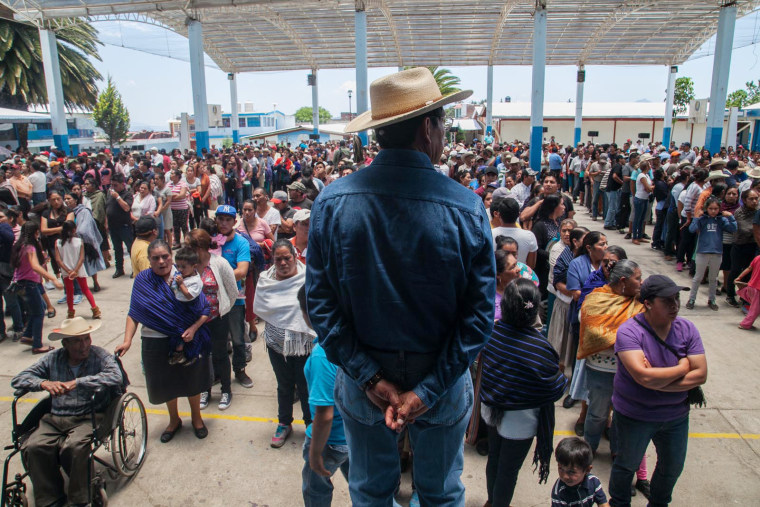 The communal territory council runs a series of micro-businesses that include a greenhouse focused on pine reforestation, a sawmill and a concrete factory that are all collectively operated.
Their local elections took place on May 27, just one month before the federal presidential elections; the people of Cherán did not participate.
Andrés Manuel López Obrador, who won by a substantial margin and campaigned on a leftist and populist platform, won the presidency, and members of his Morena party gained a majority in Congress and the Senate.
López Obrador has vowed to work closely with indigenous communities and announced the formation of a National Institute of Indigenous People (INAPI). It will be headed by Adelfo Regino Montes, an indigenous attorney who was part of the 1994 Zapatista uprising.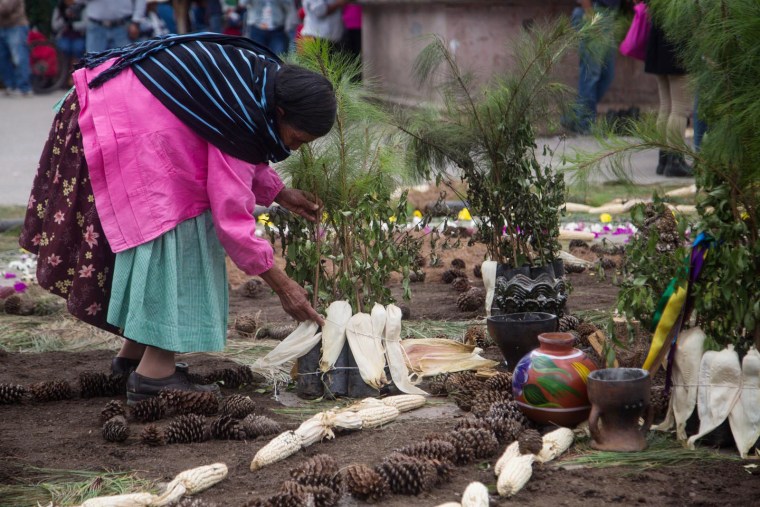 But Salvador Campanur, a member of the new community council, is concerned that the rights of indigenous communities are still not being taken into consideration as the new administration, which takes power on December 1, 2018, announces upcoming projects and initiatives.
"They speak about their capitalist projects to strengthen the economy for a chosen few and our Mexico will just continue to oppress, exploit and exterminate indigenous peoples," said Campanur.
Council members like Campanur see their role as key to preserving and ensuring the future of their community.
"It is a challenge for us to maintain our self determination and keep improving our autonomous system of traditions and customs so that we can put an end to the insecurity and injustice that exists," said Campanur. "We together with the community will work for this."