Pharr, TX -- When Estefania Arriazola, 21, and her family in Edinburgh, Texas sit down for their traditional dinner of tamales and hot chocolate, her family's prayer of thanks will include a special thank you that her parents will soon be able to apply for driver's licenses, visit an uncle in Corpus Christi and apply for better jobs to pay her mother's medical bills.
In the Rio Grande Valley of Texas, families like the Arriazolas who have been "living in the shadows" but who qualify under President Barack Obama's upcoming executive action on immigration say it is a very special Christmas.
"There is no greater feeling than knowing your family will be free and that you will no longer have to be scared of being separated from your loved ones," said Arriazola, whose parents now qualify for DAPA (Deferred Action for Parent Arrivals) because of her youngest sister, who is a U.S. citizen.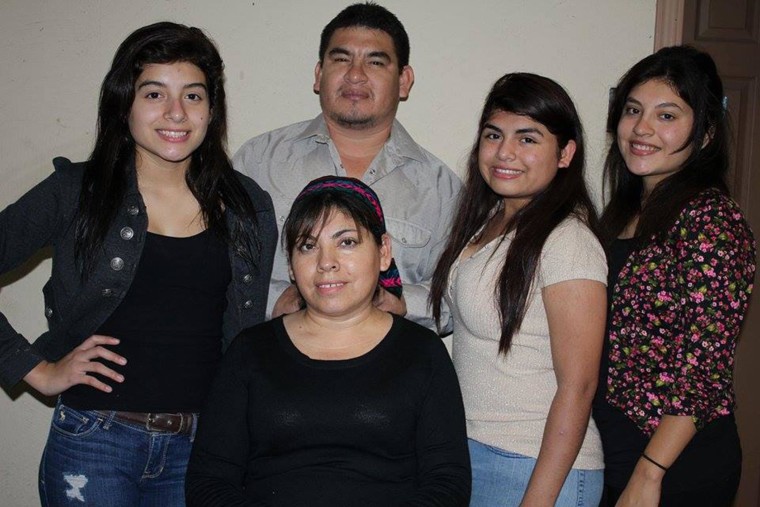 "We came here in 2001. I was eight at the time," said Arriazola. Her family first came to America legally with US Laser Visas, but then stayed in the country after the visas expired. "My mother felt that we, my sisters and I, would have better opportunities and education here in the United States."
The journey was far from easy. "We were always in fear of deportation," Arriazola said. "We would sell clothes at the flea-market, and I would help my mother," she said.
In school, she learned English fast, but had a heavy accent and was bullied throughout elementary and middle school.
"They would call me 'mojada' (wetback) and mimic my accent. I never said anything back, as my mom would always tell me that getting in trouble in school could affect me in the future," said Arriazola.
Her mother, Maria Elena Estrada, was afraid of being found out by the authorities.
"Estefania would tell me we had rights in America. But I would always tell her that we couldn't speak out; those rights didn't apply to people without papers," said Estrada.
Arriazola was determined to make her parents proud. Currently she is a senior at the University of Texas-Pan American (UTPA) where she studies music education. In 2013 she obtained DACA (Deferred Action for Childhood Arrivals) and plans to graduate fall 2015.
"DACA changed my life in a big way. I am able to work. I also had the chance to do the National Student Exchange Program and go study in California for a year," she said.
With DAPA, Estefania Arriazola's parents feel their lives will change for the better.
"It's such a great opportunity," Estrada said. "We're going to be able to apply for jobs and we will no longer live in fear of being deported."
First announced on Nov. 20, President Obama's plan includes measures designed to provide deportation protection for an estimated 5 million undocumented immigrants and parents of U.S. citizens and lawful permanent residents. Those who qualify will have a chance to stay temporarily in the country for three years if they pass background checks and pay back taxes.
Besides better job prospects, Estrada and her husband are excited they will be able to travel out of the Rio Grande Valley. "It will be great to travel now. We will no longer feel trapped because of the checkpoints."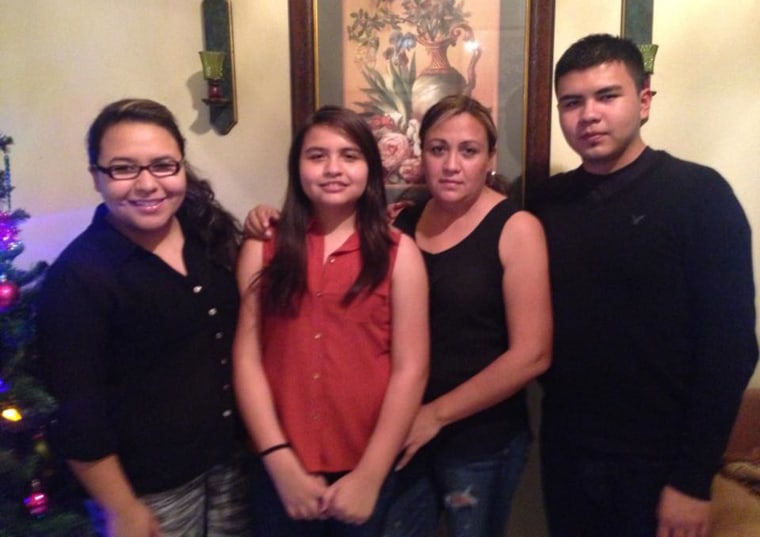 Like Estefania Arriazola, Brenda Rodriguez, of San Juan, Texas, is a DACA recipient and a student at UTPA. She is grateful that her mother will be eligible for DAPA.
Besides the annual tradition of making tamales, Rodriguez's mother Rosario Lira began the holiday festivities with a visit to church on the Day of the Virgin of Guadalupe, "to give thanks for the new opportunities" after over a decade in the U.S.
"We came to the land of opportunity...believing in the American Dream," said Rodriguez. "And finally, after 10 years we'll be close to achieving it."
For Rodriguez and her family, ringing in the New Year takes on a special meaning.
"It means new beginnings and opportunities," said Rodriguez.