What does the Alamo have in common with the Great Wall of China or Stonehenge?
As of this past weekend, it and four other Spanish missions in San Antonio were named a World Heritage site, a designation that the Great Wall and Stonehenge already have.
The designation was made at the annual UNESCO World Heritage committee meeting in Bonn, Germany, on Sunday. The number of U.S. World Heritage sites increases to 23.
"The United States has a powerful and valuable history that encompasses a wide range of peoples, creeds and experiences," Crystal Nix-Hines, U.S. ambassador and permanent representative to UNESCO said in a statement issued by the San Antonio Convention and Visitors Bureau.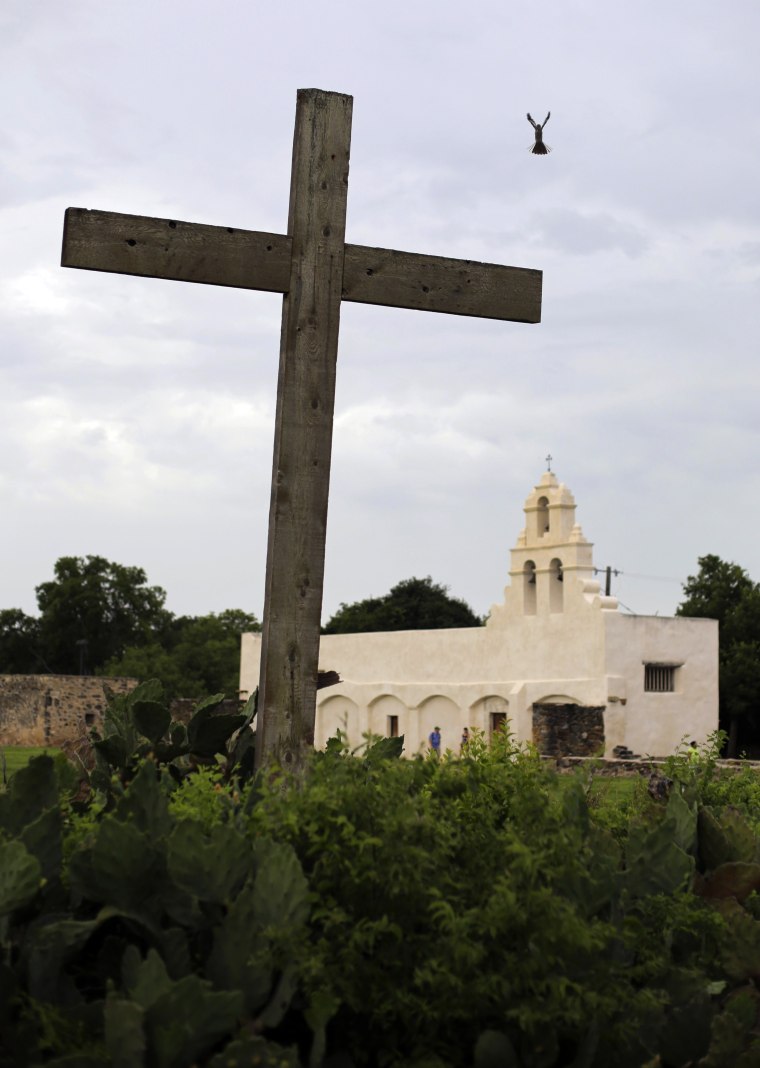 World Heritage sites often mean a boost in tourism and could mean support from the U.N. for the 18th century structures built when Spanish conquistadors and Roman Catholic clergy were in what is now Texas. The Alamo later became a fort that was the site of the defeat of Texas Revolutionaries to the Mexican Army.
The designation threatened to be political after the U.S. lost voting rights when it stopped paying its dues in protest of UNESCO's recognition of Palestine as a state in 2013.
Related: How World Politics Could Deliver A Blow to The Alamo
Rep. Joaquin Castro, D-Texas, had tried to include in a sweeping spending bill a provision that would allow the U.S. to pay its World Heritage Fund dues without paying larger UNESCO fees. The effort failed, but the missions got the approval without it.