It was a cold winter's night when a young Alfredo Corchado, homesick and lonely, wandered into a Mexican restaurant in Philadelphia, where he had moved from Texas to write for The Wall Street Journal. On that evening in 1987, he bonded with three people — the restaurant owner, a human rights activist and a lawyer — over tequila and their shared Mexican and Mexican-American heritage. The four friends have remained connected ever since, through professional milestones, political changes, and many discussions about what it means to be an American of Mexican descent.
Over three decades later, Corchado, the border-Mexico correspondent for the Dallas Morning News, chronicles these friendships as a backdrop for a new book that blends his personal experiences with his acclaimed reporting.
Homelands: Four Friends, Two Countries and the Fate of the Great Mexican-American Migration examines the complicated, symbiotic relationship between the United States and Mexico, and how it has affected Mexican-Americans over the last several decades.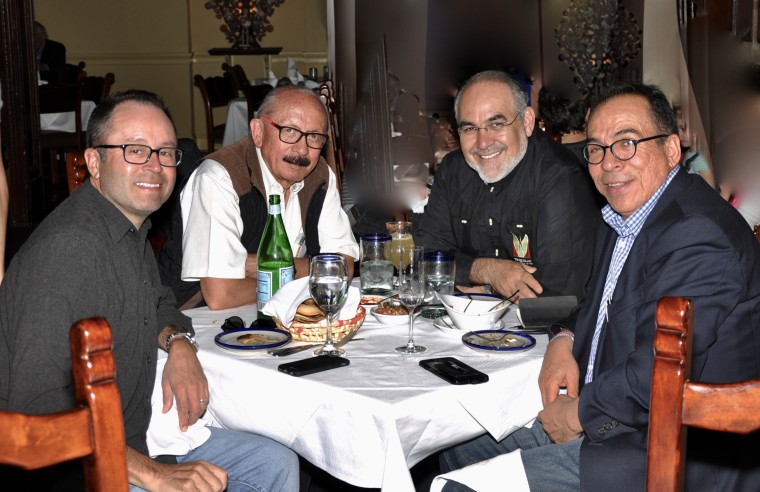 "There are so many contradictions inherent in being a Mexican in the U.S.," Corchado told NBC News. "I wanted to write something that paid homage to all of the workers, like the braceros, guest workers, my father included, who have created new lives here. I also thought that, by focusing on the paths of four friends, I could tell the broader story in a unique way."
Corchado is the author of the highly acclaimed Midnight in Mexico (2013), a blistering account of Mexico's powerful and violent drug cartels — he himself was a target — who has written for The New York Times and The New Yorker.
In Homelands, Corchado traces his family's immigration history. In 1948, his aunt was the first family member to head to the U.S. Corchado's father followed later, working as a bracero in California under the federal program that brought in workers from Mexico to alleviate U.S. labor shortages; his father later sent for Alfredo and the rest of his family.
As a child, Alfredo rebelled against his parents' talk of the American dream; to him, living in the U.S. meant that his parents were busy working all the time. His hometown in Mexico emptied as more family members and friends made the trek north, until one day his mother told him, "Don't feel lonely anymore. They're all here now."
Homelands explores the duality inherent in being Mexican-American, which attorney Kenneth Trujillo, one of Corchado's friends profiled in Homelands, sees as a universal story.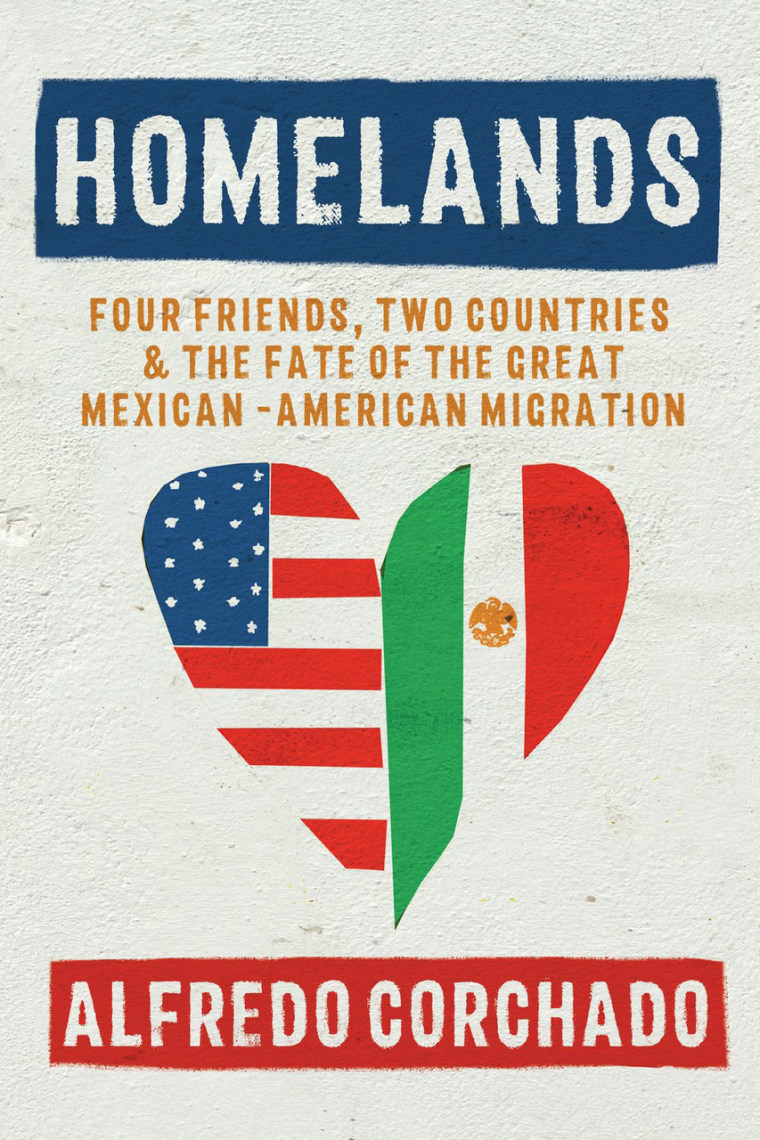 "I think it is common in the U.S. for people to navigate different worlds, whether they are racial, social, or ethnic, or between generations of immigrants, or even for first-generation college students," said Trujillo, a former mayoral candidate in Philadelphia.
Describing Corchado as a great storyteller with an indefatigable curiosity — "the dinners and tequilas I've shared with him all hold great memories of my life" — Trujillo believes that the book provides context for this bi-cultural existence, whether readers are Latino or not.
For Corchado, one of the hardest things about writing Homelands was writing about himself and his family. "As a journalist, we are trained not to put ourselves in the story, and my concern was with boundaries," said Corchado. "But with this book, my editor advised me to get more personal, to come off the sidelines, and write how I really felt about certain experiences."
In the book, Corchado offers his take on what it means to be Mexican-American, whether he is covering a Trump rally in Arizona, or listening to his mother wonder if emigrating to the U.S. was really worth it. After the 2016 election, his father, a U.S. citizen since 1998, began carrying his passport in his car's glove compartment in case he was stopped by ICE.
Corchado said that reporting in the U.S. carries its own challenges.
"In Mexico, you are often dodging danger; here you are dodging suspicions and accusations that you can't cover immigration because you happen to be Latino," said Corchado.
While opposed to journalists acting as activists, he is interested in understanding people with views opposite to his own. "I want to do more stories on people who seem to hate Mexicans so much, to understand why they would feel that way, what makes them afraid."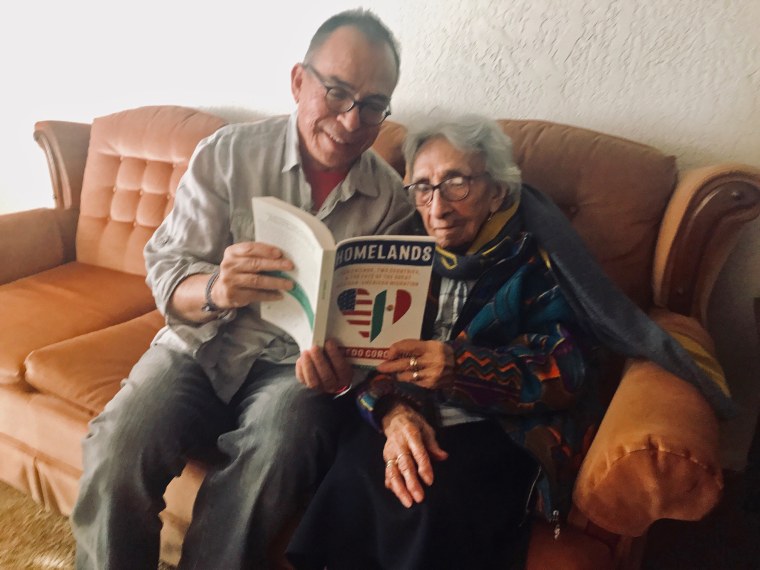 Corchado, who has covered the border and immigration policy from Ronald Reagan's amnesty program to Bill Clinton's NAFTA to Donald Trump's family separation crisis, notes that global economic forces can have more impact on migration than immigration policies themselves, while such policies often have unintended consequences.
It was mainly the U.S. recession — not immigration policies — that led to a reversal in Mexican migration between 2009 and 2014, with more Mexicans leaving the U.S. than coming in.
Andrew Selee, president of the Migration Policy Institute, agrees with Corchado's findings.
"Immigration policies certainly can influence migration flows around the margin, but he (Corchado) is right that supply and demand – push and pull factors – are far more powerful," Selee said. "We're seeing something similar playing out right now with the Central American migration flows, which have continued despite the U.S. government efforts to scare people from trying to cross."
Corchado believes that the current wave of anti-immigrant sentiment in the U.S. is just another chapter in the complicated relationship between the U.S. and Mexico.
"I feel like we've been here before; maybe not with kids in cages, but with this mood of kick 'em out, get out," he said. "My aunt says, 'Mijo, no has vivido, you haven't lived, this is the constant mood in this country.'"
Yet Corchado is optimistic that Homelands will resonate with readers.
"It is not just about Americans and Mexico and Mexicans. It is a story about anyone, whether they be from China or India or Japan," he said. "It is showing that it is okay to have another country and to love the other country as much as this one. It is not a question of loyalty; it is about trying to serve as a bridge between cultures and countries in this time of fear and globalization."
Raul A. Reyes is an NBC Latino contributor. Follow him on Twitter at @RaulAReyes, and on Instagram at @raulareyes1.