Democrats should be worried about the race for governor in Virginia. While many Democrats assume that President Donald Trump will have a negative impact on Republican races, they have two reasons to be concerned about the last month.
First, Virginia Republican gubernatorial candidate Ed Gillespie is proving that you can run a Trump-style campaign without Trump, and two, Democrats may be repeating a familiar pattern of avoiding "identity politics" in the misguided notion that appealing to their base will turn off more white voters than they would gain in minority voters.
In a state that Hillary Clinton won by over 5 percentage points, Republicans are rightfully concerned that Trump may drag Gillespie's campaign down. When Trump endorsed Gillespie via Twitter, his tweet was ignored by the Gillespie campaign. Right out of the gate, Gillespie seemed to have an insurmountable task ahead of him in which no poll showed him beating Democratic gubernatorial candidate Ralph Northam in the summer or in the fall.
RELATED: GOP Attack Ads Linking Gangs, Immigration Rankle Latino Advocates
With non-white voters making up 33 percent of the electorate in the presidential election, "off year" elections are notoriously difficult to predict, and since minorities have relatively fewer resources they are more difficult and expensive to mobilize without the high visibility that comes from a national campaign.
Overall, according to exit polls, African Americans make up 21 percent of the Virginia electorate, and Latinos make up 6 percent. Along with progressive whites and Asian-Americans, the progressive coalition has proven in the past to be an effective winner if Democrats can properly mobilize them.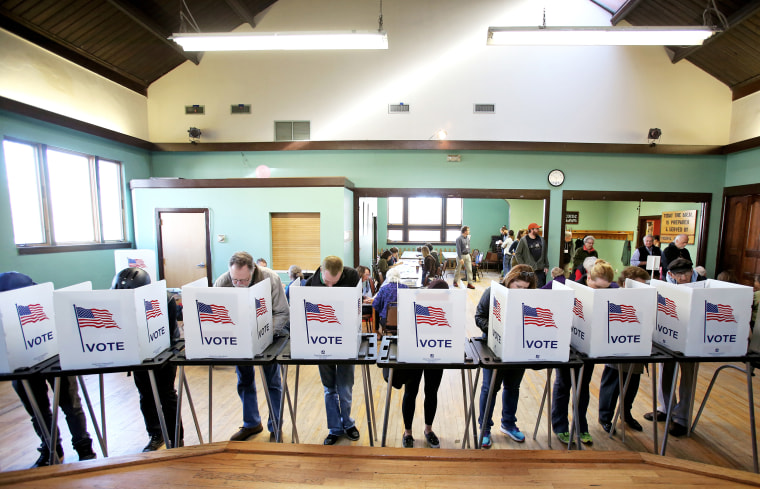 Running a familiar playbook out of GOP identity politics, the Gillespie campaign released ads that target immigrants. Featuring the notorious Central American gang, MS-13, the ad claims that Northam is endorsing immigration policies that will lead to more gang activity, claims that fact0were found to be false by
Scholars like Ian Haney Lopez see the focus on immigration as a criminal issue as a classic "dog whistle" to white voters, meaning that while the message may seem racially benign — it's about criminal immigrants, not all immigrants — this coded language has been shown to be an effective method of communicating racially charged content to listeners who are likely to respond to this kind of outreach while giving candidates plausible deniability that the message is racially charged.
In a recent report by NBCNews, Virginia Latino Republican Danny Vargas said he's not a fan of such "caustic" ads, but "in no way shape or form do I think Ed Gillespie is racist in anything he says or does."
In New Jersey, Republican gubernatorial candidate Kim Guadagno also ran an ad about Latino gang members to attack her Democratic opponent Phil Murphy. New Jersey Republican Latino official José Arango said Guadagno's ad "...is not about a racial issue. This is about violent crime."
Republicans have used these kinds of ads with mixed results at the state level in the past. It didn't work in Colorado for Tom Tancredo, who lost his bid for governor in 2014., nor did it work in Nevada when Sharron Angle ran similar ads in her Senate race against Harry Reid. Despite running close in the polls going up the election, she lost the bid.
But these ads can also reap victories. Pete Wilson ran a successful gubernatorial campaign in California through his support for Proposition 187, a referendum that sought to bar any undocumented immigrant from accessing state resources; it deputized state employees to check on the immigration status of anyone suspected of being undocumented.
Taking a page from Wilson was Jan Brewer in Arizona, who was slumping in the polls because of a depressed economy, but was able to revive her low favorability on the back of SB1070, the controversial "show me your papers" immigration legislation. Both Wilson and Brewer won their elections.
On top of immigration, Gillespie has run ads touting his support of Confederate statues, a burning issue that consumed the state over the summer when white supremacists rallied around the statues of Confederate Generals Robert E. Lee and Stonewall Jackson in Charolottesville, Virginia. An activist, Heather Heyer, was killed by a white supremacist.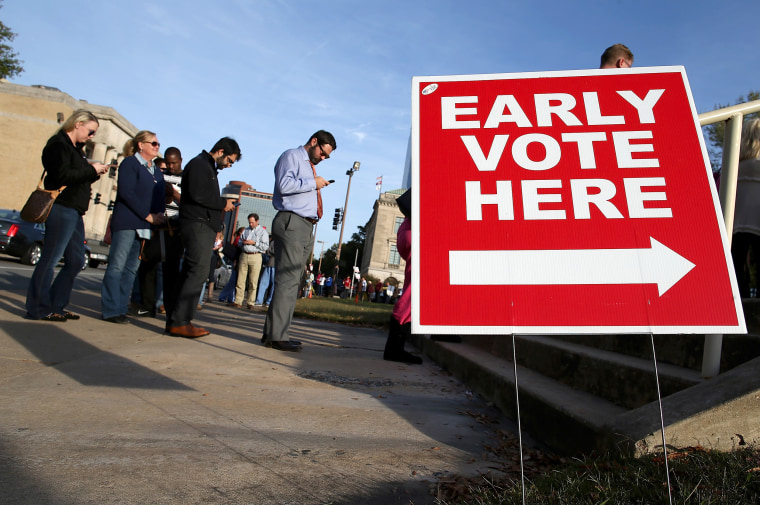 But the statues have also become a rallying cry for white pride, disguised as maintaining proper respect for history. In his ad supporting the confederate statues, Gillespie is careful to call them "civil war" statues.
Gillespie's Trump-like messaging is resonating with his base, though, and polls are starting to show him inching towards, or past, his opponent Ralph Northam.
For his part, Northam appears to be taking a cautious approach to Gillespie's identity politics. Frank Sharry, the executive director of liberal advocacy group, America's Voice, says that Northam has shied away from the attacks on his base. He thinks this will cost him.
"You'd think Northam would respond to this in a way to mobilize his own base. Instead he's taking a stethoscope to a gunfight," said Sharry, executive director of the liberal advocacy group, America's Voice.
Sharry argues that Northam should make Gillespie's "identity politics" appeals front and center and highlight his own policies that would benefit and appeal to Latino and Black families, such as lowering college tuition and tearing down Confederate statues.
An ad run by the Latino Victory Fund, an organization that describes itself as "a progressive political action committee with the mission of growing Latino political power by increasing Latino representation" released a controversial ad tying the Gillespie campaign to the Confederate flag and the possible dangers minorities face. The ad depicted a nefarious-looking truck flying the Confederate flag with a Gillespie campaign sticker that appears to be following children of different ethnicities; Hispanic, Muslim, Asian, and African American.
The ad was taken down following the attack in Lower Manhattan, killing eight people, in which the weapon used was a truck. Northam's campaign did not produce the ad and said taking it down was the right thing to do, though Northam had said earlier that communities "have the right" to express their views.
Appealing — or not — to Latino, Black identity politics
Melissa Michelson, a professor at Menlo College, has written extensively on minority outreach. She says the concern about alienating white voters is overstated for candidates like Northam.
White identity appeals, says Michelson, will only be triggered by those susceptible to a strong white identity, but they are the ones most likely to be drawn to Gillespie's campaign and they are certainly not likely to vote for Northam.
"If they weren't going to vote for you anyways you're not losing anyone, the only backlash is among those in the white community who already feel their position is threatened," said Michelson.
Michelson believes direct messaging is necessary to appeal to minority voters who may not be compelled to vote for a candidate they don't think will stand up for them when it matters. Targeted messaging, she believes, is more likely to be noticed.
Michelson says that this has been an internal struggle for Democrats for a while. As they grow more dependent on minority voters, the struggle within the party is a reflexive approach that makes them concerned about losing more white voters than they are about mobilizing their voter base.
Although the post-election analysis following 2016 has focused on the "white working class" and how it was instrumental in winning states like Wisconsin, Pennsylvania and Michigan by a total of 140 thousand votes, much less has been written about what might have turned those results.
RELATED: Busy Summer's Over, But Fall Means More Heat for DNC Chair Tom Perez
Michelson thinks two Democratic moves running up to the 2016 presidential election may have ultimately cost the Democrats the presidency. In her discussion of missteps by the Democrats, Michelson highlighted President Obama's nomination of Merrick Garland for the Supreme Court instead of a minority Justice, and Hillary Clinton's selection of Tim Kaine for vice president.
Some of the blame for Clinton's loss fell on lower African American turnout. While some argue this was probably attributable in some part on voter suppression or lack of accessibility, analysts like Michelson believe lower excitement over Clinton's campaign was a factor.
A lingering question is whether Democrats would have gotten the attention of more black voters in Philadelphia and Detroit had there been a black Supreme Court Justice waiting for confirmation, and whether more Latinos in Wisconsin would have been more likely to vote for Clinton with Julián Castro as her vice-presidential running stumping across Milwaukee.
As Democrats look to the 2018 midterms, they should pay closer attention to how they plan to target and a appeal to minority voters.