Argentina's outgoing leader Cristina Fernandez gave an emotional campaign speech on Thursday in her first public address since a surprisingly weak performance by her party's candidate in the first-round presidential election on Sunday.
Without mentioning allied candidate Daniel Scioli by name, the leftist president implicitly backed him by calling for her progressive social policies to go on after she hands the presidency over to her successor in six weeks.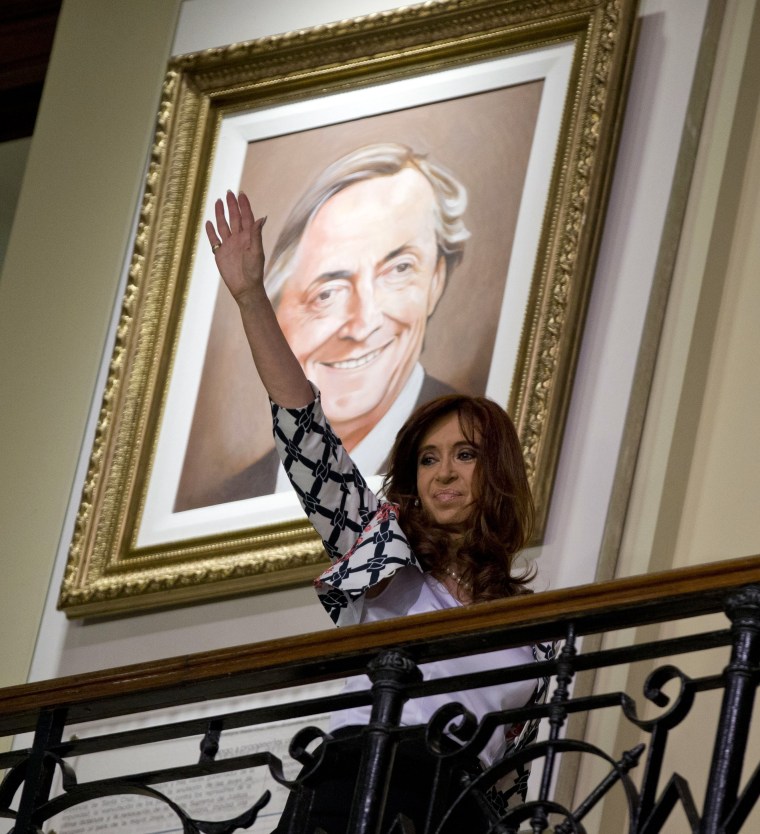 "Who is the candidate who can guarantee our policies continue?" Fernandez asked in a clear reference to Scioli.
"What's important is that our policies are carried on. Names are not important," she said at a televised rally before thousands of applauding and chanting supporters.
Scioli, who did not attend the event, is running against opposition leader Mauricio Macri in the Nov. 22 run-off vote.
Related Article: Argentina: Opposition Challenger Macri Forces Run-Off in Tight Election
Macri defied opinion polls on Sunday by getting enough votes to easily force a second round.
At stake is the future of Latin America's No. 3 economy at a time of dwindling foreign reserves and high inflation left by eight years of free-spending populism under Fernandez.
"I am not a candidate for anything," said Fernandez, who is barred by law from seeking a third consecutive term this year.
"But when I leave, please God, I don't want to see ruined what it took us years to build!" she said, her voice breaking with emotion while some listeners at the rally wept.
Loved by many of the country's poor for strengthening Argentina's social safety net, Fernandez could return as a presidential candidate in 2019.
Macri promises a sharp turn toward free-market policies while Scioli vows to continue the programs that are working for the poor while gradually changing macro-economic policies where a more orthodox approach is needed.
Related Article: Argentina: Voters Weigh In Ahead of Sunday's Presidential Election
Fernandez took a few shots that appeared to be aimed at Macri, although she did not name him, alluding to him changing his position earlier this month regarding Fernandez's nationalization of Argentina's main energy company YPF and airline, Aerolineas Argentinas.
"We, with all our errors and defects, are who we are. We are not one thing one day and something else another," she said.
When first elected in 2007, Fernandez was helped by high prices for soy and corn, the country's main cash crops, which helped her fund subsidies and generous welfare programs.
But the grains boom has ended, leaving her government short on cash and without access to the international debt market due to an ongoing sovereign bond default.