There's a moment during every great trip when you feel like you've come to understand a place more fully. For people visiting Argentina this moment happens at Casa Felix - a puerta cerrada or "closed door" restaurant in the Chacarita neighborhood of Buenos Aires owned by chef Diego Felix and his photo-journalist wife Sanra Ritter.
The couple started with tasting menus created for friends and family using recipes and ingredients collected during frequent travels throughout Latin America. Word got out and they eventually opened up their home to friends of friends and Casa Felix was born in 2007.
During their off season, the couple organizes their own brand of culinary tours known as the Colectivo Felix. Reaching out to past guests and colleagues turned co-conspirators, they host pop-up events and dinners at private homes and secret supper clubs, farmhouses and wineries up and down the west coast, New York, and Europe.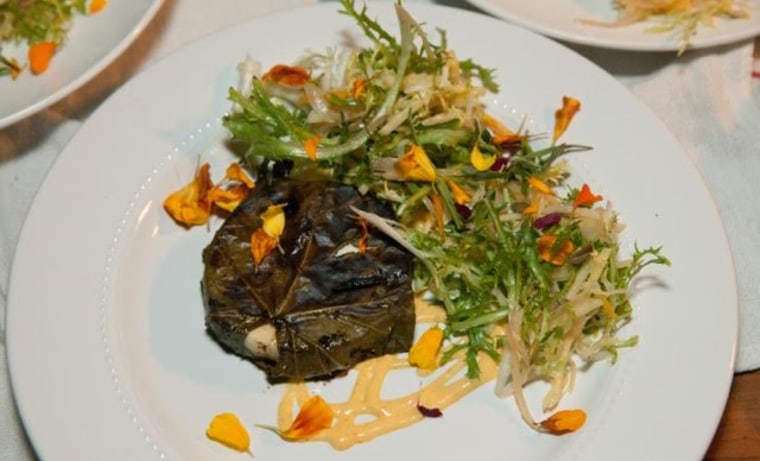 It's fitting then that Diego and Sanra met when she came to Buenos Aires for an exchange program and moved into the same room in a community house that Diego was vacating. Now married with two children, they've hardly kept still since. Currently based in Ojai, California, Diego and Sanra are ready to do it all over again on an acre of land surrounded by fruit trees that will become Finca Felix.
RELATED: Acclaimed Chef Martin Morales Shares Peru's Cuisine, Culture
We recently caught up with Diego Felix in New York City where he was hosting a dinner at The Palms in Rockaway Beach at a newly permanent pop-up space located in the farthest reaches of Queens. Guests were greeted with a cachaca-based citrus terere cocktail served from an Argentinian maté gourd. Many of the guests had visited Casa Felix in Buenos Aires and were excited for their friends to share the experience.
The traditional chorimar shellfish appetizer was topped with an apple chimichurri while the queso fundido came wrapped in a wine leaf and persimmon vinaigrette. The halibut escabeche served with sour cream parsley pomegranate was inspired by the pickled herring sold at Polish markets that Diego came across during his stay in Brooklyn. True to a slow food ethos, Felix combines local ingredients and South American techniques wherever he finds himself.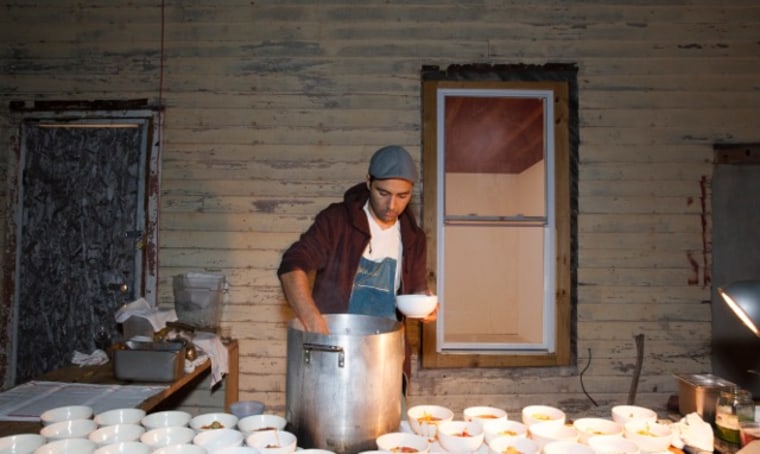 Here's some of our edited and condensed interview.
When did you decide to open the doors to your closed door restaurant?
DF: We never thought that we were the pioneers of a closed door restaurant movement, and we never planned it. It was the consequence of a chef and photo-journalist trying to document South American ingredients and cuisine in a cookbook that we never wrote. It became a work in progress because we're always moving. We decided to travel Argentina and South America during the week and show our friends what we learned in a tasting menu during the weekends. It was the only way we could travel and cook and have freedom.
Of course when we told our friends and family nobody believed in this crazy idea of inviting people to your house when nobody knew us. But we were very confident and passionate about what we did and what we do. As my mother says, sooner or later the river is going to get to the ocean. Also, we knew it wasn't for the sake of following a trend. It was because we felt this is what we love to do, we know that it's good, now let's share it with friends.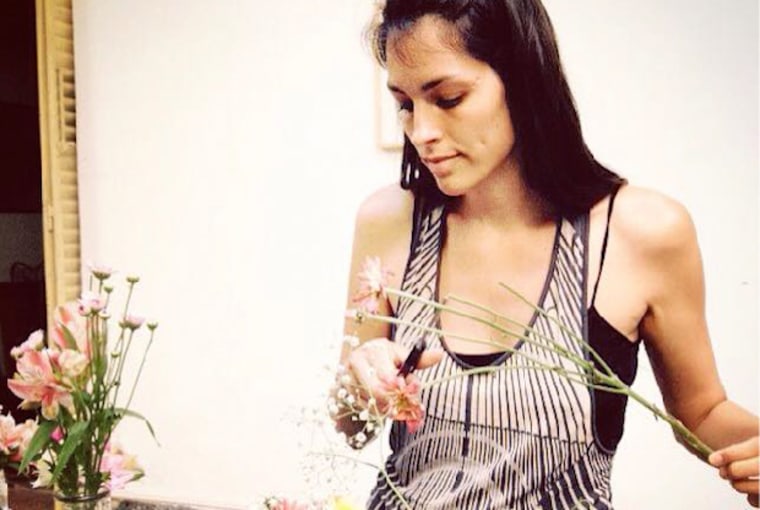 What did you discover about the Argentinian food you grew up with when you started traveling throughout Latin America?
DF: It was a cultural shock for me coming from Buenos Aires, the capital city of a country that always looks to Europe and never looks inside. It didn't change my perspective of my cuisine but more my identity. I realized instead of talking about Europe or what is happening abroad in the States, this journey showed me that Latin America - my continent - has a lot to offer. I realized it's a cultural cornucopia and it changed my point of view of everything I do. I'm from South America, I grew up there, and I have to respect and learn and investigate and be part of promoting Latin American culture.
What there a specific experience?
DF: Peanut soup [in Bolivia] was a crazy and interesting thing for me. We think that peanuts are Asian, Thai, or Indonesian cuisine but they're originally from central and South America. It was from our continent. I was eating Bolivia. It was something that was from there and had been there forever.
These things are changing. In South America there is a big movement; chefs like Alex Atala [in Brazil] and Gaston Acurio from Peru are telling us to stop trying to be other countries - be ourselves and investigate and do our cuisines. That's what I want to put into my dishes - that this is who we are and this is a point of view of South American chefs.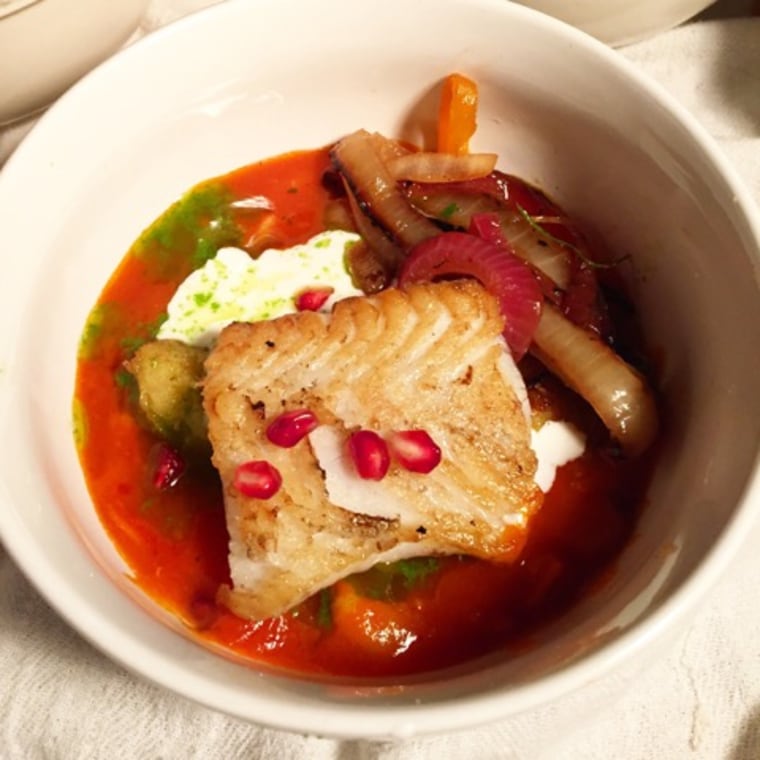 When did you decide to take it on the road and tour?
DF: One of our diners said, "I love what you do. Would you like to come to New York and do a dinner for me and my friends?" It was an epiphany. I realized it would be great to travel and keep moving. A colectivo in Argentina is a bus too. We started collecting emails and then every 6 months we send an email to our list and say, "Hey guys, we're going on tour, who wants some dinners?" They've invited us to Chicago, New York, Puerto Rico, Italy…we go where people call us. It's like a gypsy cooking, caravan family traveling band of chefs kind of idea.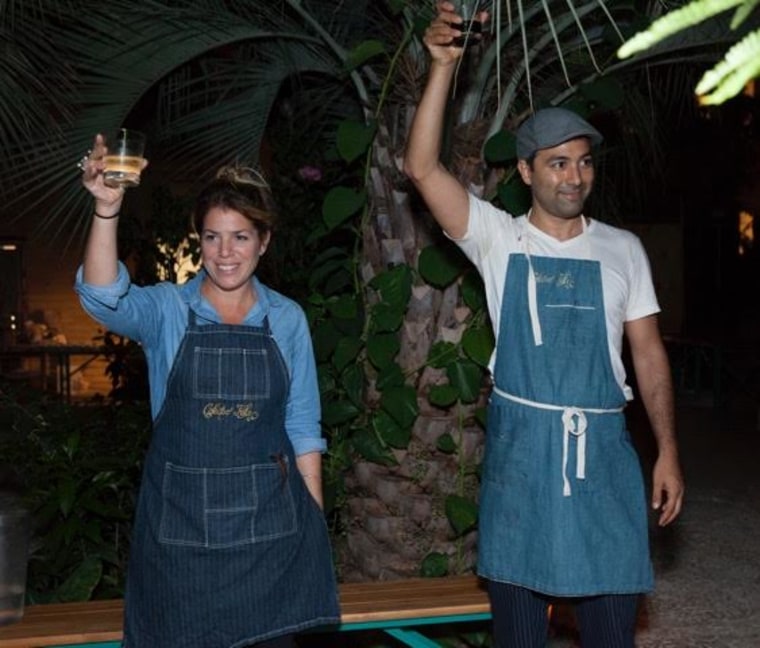 What changes and what stays the same?
DF: Luckily people understand that our food is based on creativity. I don't have a script until I get to the market. I have some ideas that I've been working on but we don't cook to order. They know what we do and that we come with a party. We just ask for food allergies and take care of it from there.
You often combine Latin American techniques and local ingredients. Is there anything you've taken from north American cooking and applied to Latin American foods?
DF: Even when I find something new to incorporate, it crosses my Latin American blood so it's comes out with a Latin American point of view that I want to show. Right now I'm staying in Greenpoint which is a Polish neighborhood [in Brooklyn]. I was inspired by Polish pickled herring so I'm going to do an escabeche which is a Spanish dish. It's a Polish idea, but I'll add some South American ingredients. I just can't do it the same.