Winning an Olympic gold medal is hard enough. It requires tons of tough and grueling practice, mental focus and execution. But for Argentinian sailor and six-time Olympian Santiago Lange, he had to beat cancer before winning his first gold medal.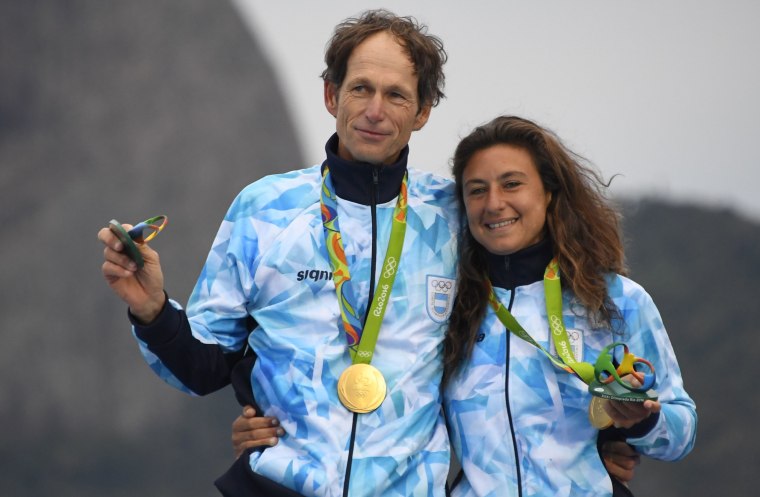 Lange, 54, won his first Olympic gold medal as the oldest sailor competing in Rio during the Nacra 17 mixed catamaran class on Tuesday at the sailing regatta.
Lange was born in Buenos Aires, Argentina. He started sailing when he was six years old, taking after his father who was also a sailor. Lange then participated in his first Olympics for Argentina, almost 30 years ago.
But in 2015, Lange was diagnosed with cancer. His family was worried about him. For many athletes this could have been a turning point where most would leave their sport. But for Lange, it only made him stronger.
According to La Nacion, an Argentinian newspaper, Lange underwent surgery on his left lung, where doctors were forced to remove it due to the cancer. Just 11 months after the surgery that left with him one lung, Lange won his very first Olympic gold medal.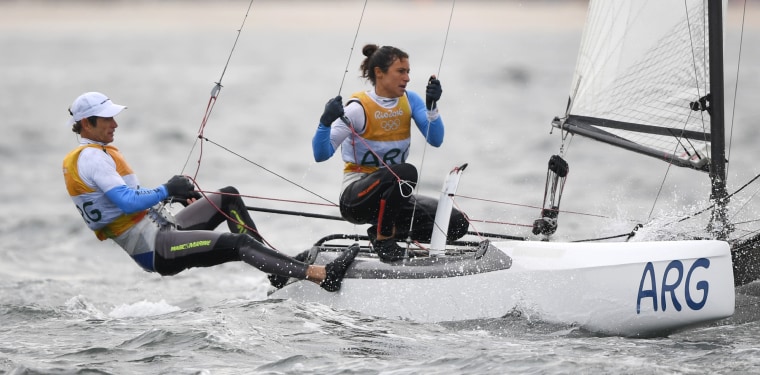 In an interview with BBC, Lange mentioned the philosophy that sailing taught him.
"My philosophy and what I learned through the sport helped me a lot," he said. "With sailing you learn to suffer in a certain way, to go through hard times and stand up and keep pushing."
His family has been extremely supportive to his goals. He walked out during the opening ceremony before the race with his sons Yago and Klaus, who compete during the 49er skiff class in the Olympics.
After the race started, his sons watched their father eagerly as he battled the Brazilian waters with his compatriot Cecilia Carranza Saroli.
Seconds after the duo won gold, Lange's children jumped into the water and swam out to his boat. Unable to control their tears of joy, the group celebrated the huge win for the sailors and for Argentina.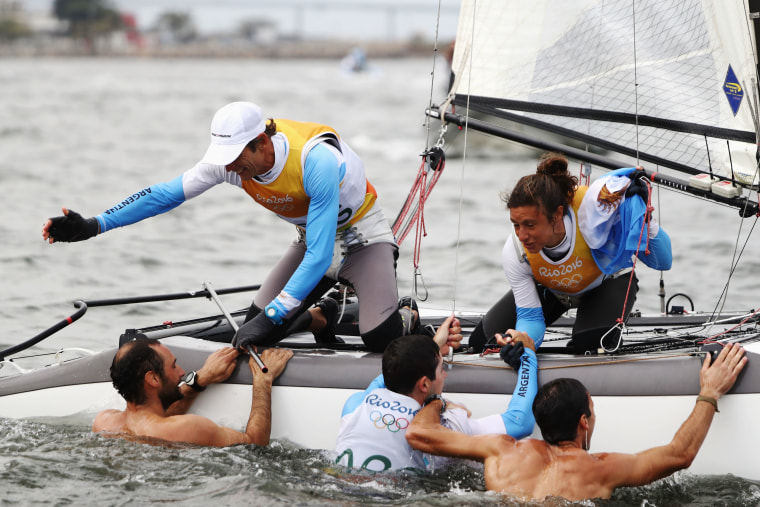 Reflecting back on the Summer Olympics thus far, Lange stated in an article according to the Associated Press, that the Olympics have been very emotional.
"Watching the racing of my sons, and my sons watching my racing, and today celebrating with them, it's just been too much for me."
This is Lange's sixth Olympics where he has represented Argentina since 1988.
And even after cancer, he added an Olympic gold medal that will go right above his two Olympic bronze medals.