BUENOS AIRES — With Venezuelan President Nicolas Maduro facing criticism from around Latin America and the world amid a deepening political crisis, Argentine soccer legend Diego Maradona said he was willing to fight for the embattled leftist regime.
"We are chavistas until death," Maradona wrote on his official Facebook page on Monday night, using a term to refer to supporters of late former Venezuelan President Hugo Chavez.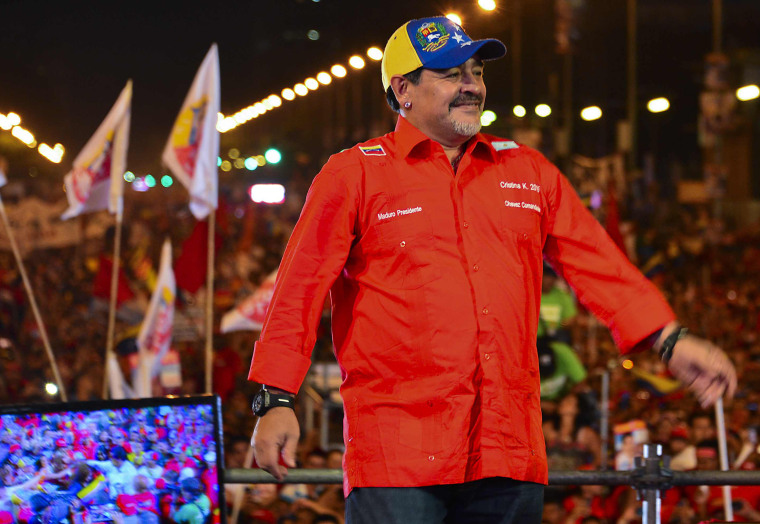 "When Maduro orders, I am dressed as a soldier for a free Venezuela, to fight against the imperialism and those who want to take our flags, which is the most sacred thing we have.
"Long live the revolution!!!" he wrote in a post in English, Spanish and Italian.
The defiant declaration brought a quick response from Maradona's former team mate on the national side, Mario Kempes.
Kempes, who was top goalscorer when Argentina won the 1978 World Cup, called Maradona out on twitter.
RELATED: Experts: U.S. Needs Latin America for Pressure on Venezuela to Work
"@DiegoMaradona how can you support the death of 124 young people who defended liberty and democracy in their country," Kempes, now a commentator with ESPN, wrote.
"NO TO THE DICTATORSHIP!
The spat came just days after regional trade bloc Mercosur suspended Venezuela indefinitely, accusing Maduro of human rights violations and urging him to dismantle a newly created pro-government constituent assembly.
Maduro has lost allies around the region as several governments, including Argentina and Brazil, shifted to the right in recent years.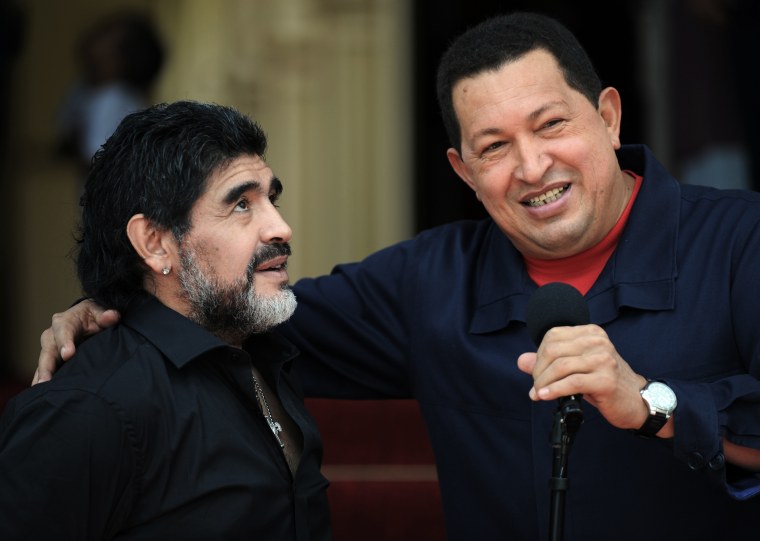 Maradona, who led Argentina to the World Cup title in 1986 and is widely considered one of the greatest players of all-time, is well-known for supporting leftist politicians in Latin America and was a friend of late Cuban leader Fidel Castro, whose face is tattooed on his leg.
His post prompted a critical response from Venezuelan opposition leader Henrique Capriles.
"If Maradona wants to come, I will personally go pick him up at the airport and show him around so he can see the situation in Venezuela," Capriles told an Argentine radio station on Tuesday. "The so-called revolution is indefensible."
Venezuela is suffering the worst crisis of its recent history, with triple-digit inflation and shortages of food and medicine.