MIAMI -- If you didn't know that Lourdes Lopez was a former principal dancer for the New York City Ballet, you might guess by the way she carries herself. She is graceful and warm, but clear-sighted and direct. She's all backbone in ways that make you stand a little taller.
After a varied post-ballet career, she was named the artistic director of the Miami City Ballet in 2012, becoming one of the few women to hold the top position in a national ballet company. So she stands apart in this regard as well.
Born in Cuba, Lopez came to Miami with her family in 1959 where she began her ballet training. At the age of 14, she earned a Ford Foundation scholarship that allowed her to study at the School of American Ballet. This led to a spot at New York City Ballet while it was still under the direction of the legendary George Balanchine.
This month, the Miami City Ballet is making its debut at New York City's prestigious David H. Koch Theater in Lincoln Center presented by the Joyce Theater Foundation on April 13 to 17.
"To be invited to present, which means they're paying for us and I've raised no money to get to New York, is huge," Lopez said. "I think it elevates the company to a stature and level that it deserves and frankly, that it's been dancing at for some time," Lopez said.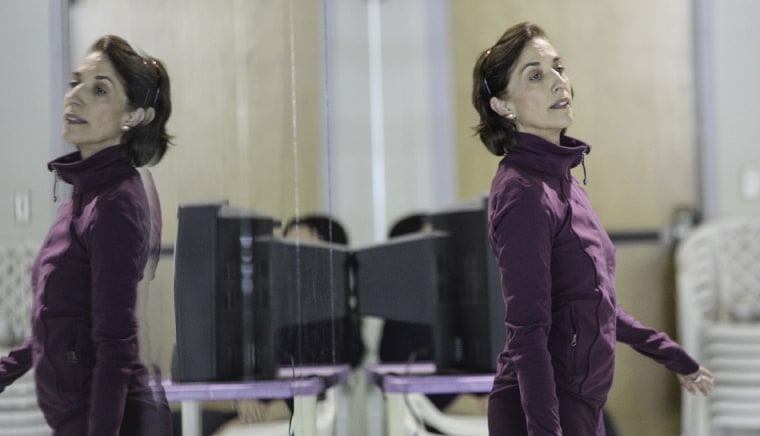 We caught up with her in the offices of the Miami City Ballet where we discussed what brought her back to Miami and how she feels about returning to New York City as the head of a ballet company.
This is Miami City Ballet's 30th anniversary season, which were also transformative years for the city itself. What sets MCB apart and what can you do here that you can't do elsewhere?
MCB is also one of the most diverse companies in the United States without us trying to be. One thing is saying I believe in diversity and I'm going to seek it out and another thing is saying it is who we are. When you look at the roster of MCB, half of them are from Latin America, the other half is from the US and we have a few from Europe.
When the curtain goes up, the same make up and vibrancy that you see in the city, you see on the stage. They all come from different backgrounds and no one looks like anyone else, but there's a single focus. We're all in it together for one thing, but we all came from someplace else. It adds a look, a feel, an energy that is very unique to this company that you don't find elsewhere.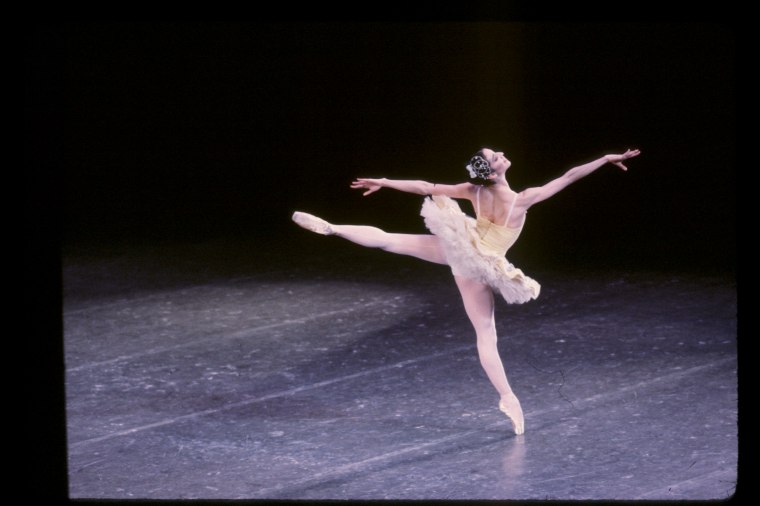 What would you like to see happen in the school and the company?
When I first arrived I wanted to have a connection with the community and it's starting to do that. They're starting to understand who we are and that we're here for them. There's a fan base that I'm now seeing. In terms of the company, I would love to tour Latin America. That to me is a goal that I'm still working on. I'd love to tour Europe and the United States, but I just think that Latin America is really where we should be.
The school I have great plans for - I want to increase the faculty especially at the top levels. I'd love a satellite school in Palm Beach and in the mainland of Miami. Traffic in Miami is horrendous - if your child wants to dance, up to a certain age once or twice a week will do, but once the kid gets into high school it becomes more of a commitment. I'd love to find a way we can go into other neighborhoods, like with Ballet Bus, and offer classes - both to groom them into the art form but also for me to find talent.
Talent is not just if you can afford to come here. If the Ford Foundation through the School of American Ballet hadn't come forward, I would never have continued my dancing.
Why do you feel there are still relatively few female artistic directors in national companies?
Most boards feel that only men can raise money and an artistic director has to raise money for a company. It's a very gender biased view but that's what it is.
That was not at all what I heard interestingly enough from the board at MCB, though this company did need money because there was a major debt that I inherited.
For whatever reason, they understood that the issue was how do we keep the dancers here and keep this company artistically solvent, which is different. The art has to happen first because no one is going to give you money for bad art whether it's painting or on the stage.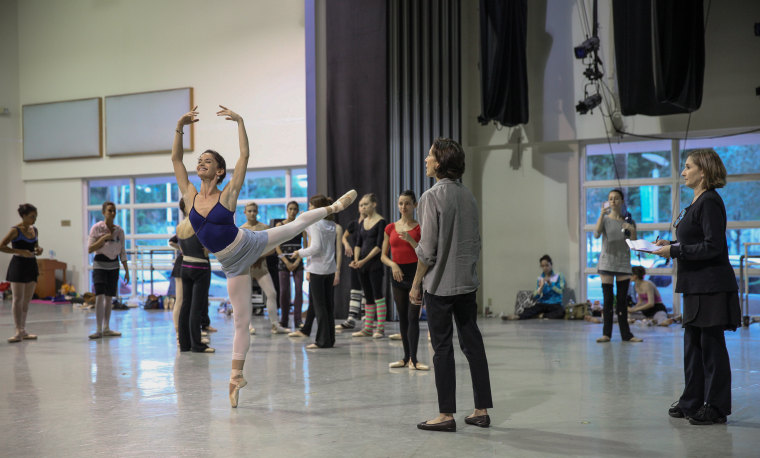 What does it mean to you personally and to the company to be able to perform at Lincoln Center and can you tell me a little about what you're presenting?
For me personally, it's going to be very emotional to walk into that space because the last time I was in that backstage theater I was a dancer. Many years have gone by and I'm returning with a company. I don't know how I'll feel about it.
It think it's going to be emotional and incredibly exciting. We are a Balanchine company so I wanted to bring some Balanchine - Serenade, Symphony in Three Movements because we dance that really well, and Bourrée Fantasque because it's a work by Balanchine that no other company in the US does.
I wanted to do some Tharp because Twyla doesn't really have a season in New York. We're also bringing all of our commissioned work - Heatscape by Justin Peck, Symphonic Dances by Alexei Ratmansky, Viscera by Liam Scarlett. These are three works that New York has not seen and only belong to us, so if you want to see those works, you have to come see us in New York.