Latin jazz pianist and composer Arturo O'Farrill calls it a happy coincidence that he happened to be in Havana recording some music last December when the announcement came down that the United States and Cuba would begin to normalize diplomatic relations after decades in a deep Cold War freeze.
"I am overjoyed that this is happening," said two-time Grammy winner O'Farrill, speaking to NBC News from Vermont, where he is conducting summer jazz workshops. "Musicians have been on the frontlines of this (thawing between Cuba and the United States) for so long. We played a role in making that relationship mend."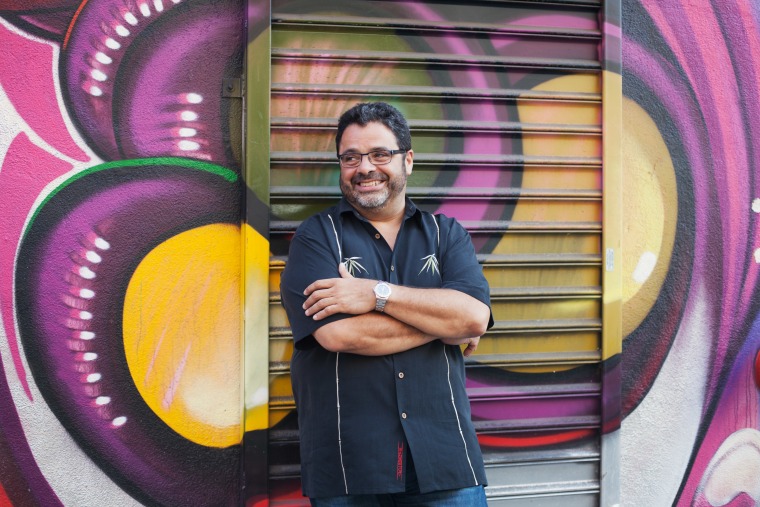 The music O'Farrill was recording in Havana that fateful day is his newest work, 'Cuba: The Conversation Continues,' a follow-up album to his Grammy-winner 'The Offense of the Drum,' and in a sense, O'Farrill says, a follow-up to a 1940s collaboration between fabled trumpeter John "Dizzy" Gillespie and the seminal Afro-Cuban percussionist Luciano "Chano" Pozo. Pozo co-wrote some of Gillespie's compositions, including 'Manteca' and 'Tin Tin Deo,' and was the first Latin percussionist in Gillespie's transcendental band.
"Dizzy and Chano were on to something. Culture is a fluid, ongoing process. People tend to look at culture in a fixed time but it's constantly moving and evolving, as is the conversation between Americans and Cubans," said O'Farrill, who characterizes his new CD as continuing that collaboration and conversation started decades ago by two legendary musicians.
O'Farrill grew up surrounded by reminders of what was and could have been; his father Chico O'Farrill died in 2001 without fulfilling his wish to return to the country he left in 1959.
"The conversation never went away; it has always been there," said O'Farrill. "It never went away when jazz and Cuban music were separated by the (Cuban) revolution. It just lay dormant."
O'Farrill's newest undertaking can be called a combination of music and current events, and it brings together musicians from the U.S. and Cuba to create an elegant array of music, from Cuban popular styles such as bolero, guaguancó, and guajira, to Trinidad and Tobago soca, Peruvian festejo, and Northern African Islamic melodies. O'Farrill calls the two-disc creation truly universal music. His two sons, drummer Zachary and trumpeter Adam, have their own musical group, the O'Farrill Brothers Band, and both are featured on the new album which will be released August 21st.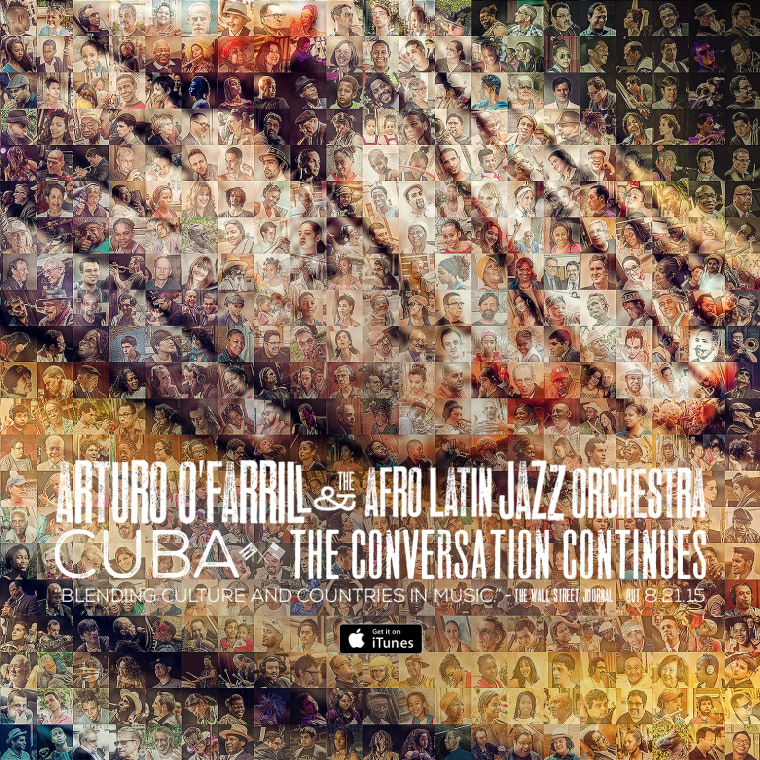 O'Farrill welcomes the thawing of relations between the two countries because it also helps demystify both nations. "Cuban music is seen (in the United States) as exotic, like a curiosity. And Cuban musicians put jazz on a pedestal. That's not healthy. I want to continue this conversation as equals. Chano and Dizzy were not exotic or venerated by each other. They were beginning to discover equality," said the acclaimed pianist.
RELATED: Inaugural Poet Richard Blanco Launches U.S.-Cuba Writing Project
O'Farrill takes a personal interest in bringing Cuba and the United States together through music in part because he grew up surrounded by reminders of what was and could have been. O'Farrill is the son of the late and renowned Cuba-born band leader Chico O'Farrill, who died in 2001 without fulfilling his wish of returning to Cuba after leaving in 1959.
The younger O'Farrill was in Washington, D.C., the day earlier this month when the Cuban embassy officially reopened for the first time in 54 years. "It was an amazing moment, just breathtaking. It means so much because my father loved Cuba and he loved the United States. I was thinking about my father the whole time. He wanted to go back and never had the opportunity. That was such a sad thing to me. You don't have to be a fan of Fidel (Castro) to be a fan of progress and change. The (raising of the) flag is progress and change. Why deny access to each other's richness because we don't agree with the policies?"

O'Farrill says that he plans on being "very vocal" about removing another vestige of the decades-long bad blood between the two governments: the 55-year-old U.S. embargo on Cuba.
"It serves no purpose except keep impoverished people poor. I can advocate to my elected leaders and family and friends. Do what democracy does best," he said.
RELATED: Cuba Celebrates May Day, Officials Call For End to U.S. Embargo
In addition to his collaborations and tours across the country and abroad to promote his music with the Afro Latin Jazz Orchestra, O'Farrill is an Assistant Professor and Director of Jazz Ensembles and Jazz Studies at Brooklyn College in New York City.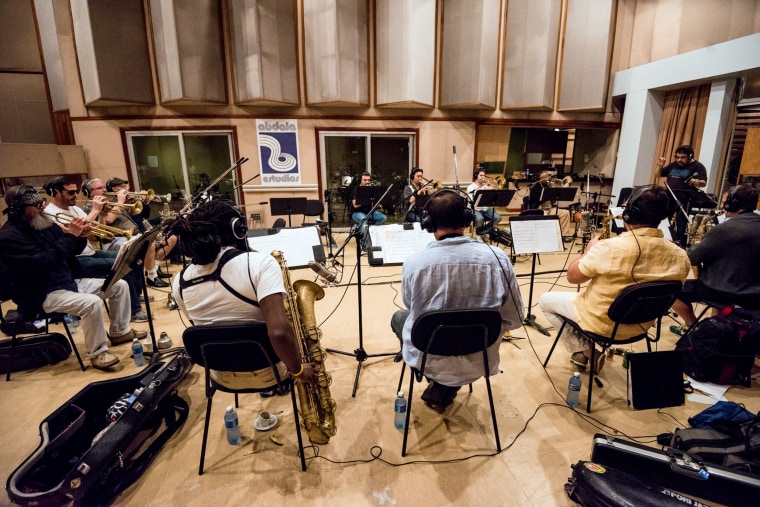 "I teach them that jazz was not invented by one person, nothing was, and that we are all part of the journey. I really teach them to question the history books, to question me, and to not assume. I'm on the same journey of discovery that they are." At the college, O'Farrill is developing a Master's program focusing on Global and Modern Jazz Studies that is scheduled to begin in the fall of 2016.
Another one of O'Farrill's projects in the works is an exchange program between musicians in the United States and Cuba through the Instituto Superior de Arte (ISA, Universidad de las Artes), the University of Arts in Havana, the only one of its kind on the island.
"We're just beginning to scratch the surface of what can be done," said O'Farrill. "People who don't see the barriers get a lot more done than those who are fixated on a problem. Too many spend too much time trying to live in a fixed point, when our lives are an unfolding journey. Taking on new challenges is how we fix the world."
O'Farrill is very optimistic going forward, particularly since politics is catching up to what he and many in the arts have wanted to change for a long time.
"This collaboration between the United States and Cuba has begun to take place and it's so welcome. What we share is more common than what separates us. There is a lot of history we don't know about. For us musicians, we're in heaven."