The American authors of a new book detailing over five decades of U.S.-Cuba relations said they see an opening for a breakthrough in the relationship between both countries.
In Havana to present their newly released book based on declassified documents, "Back Channel to Cuba," authors William LeoGrande and Peter Kornbluh said April's upcoming Summit of the Americas, taking place in Panama, will give President Obama a chance to potentially meet with Raul Castro and go beyond a handshake.
"In the coming months this is the opportunity for diplomacy, culminating in the opportunity for Obama to fulfill a campaign promise he made in 2008," said Kornbluh, director of the Cuba Documentation Project at the non-governmental National Security Archive.
LeoGrande said several factors make this more feasible, including the fact Obama is in his second term and the presumed Democratic 2016 front-runner, Hillary Clinton, has already advocated a change in Cuba policy. The authors said recent polls show a majority of Cuban-Americans in the U.S. favor a change.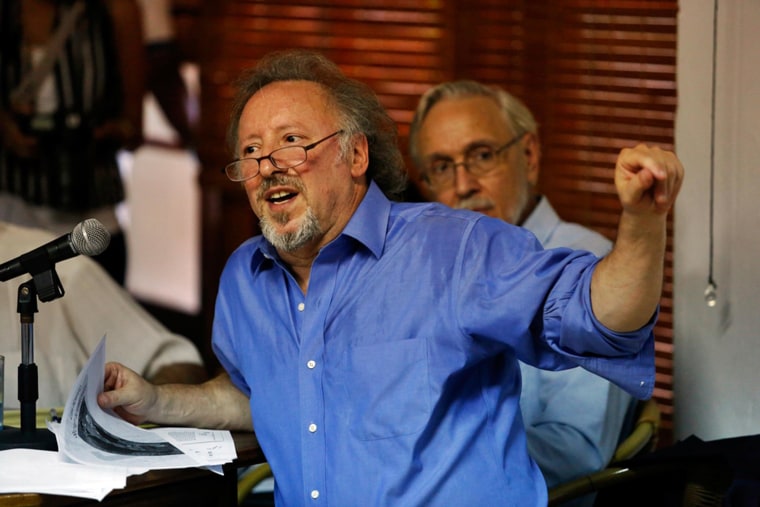 IN-DEPTH:
In Miami, Poll Finds Support For Less Restrictions on Cuba
Exiles in America soften stance on U.S.-Cuba ties
Most Americans Want To Relax Cuba Restrictions: Poll
--Reuters