This is part of our What I've Learned series by syndicated journalist and NBC Latino contributor Esther J. Cepeda.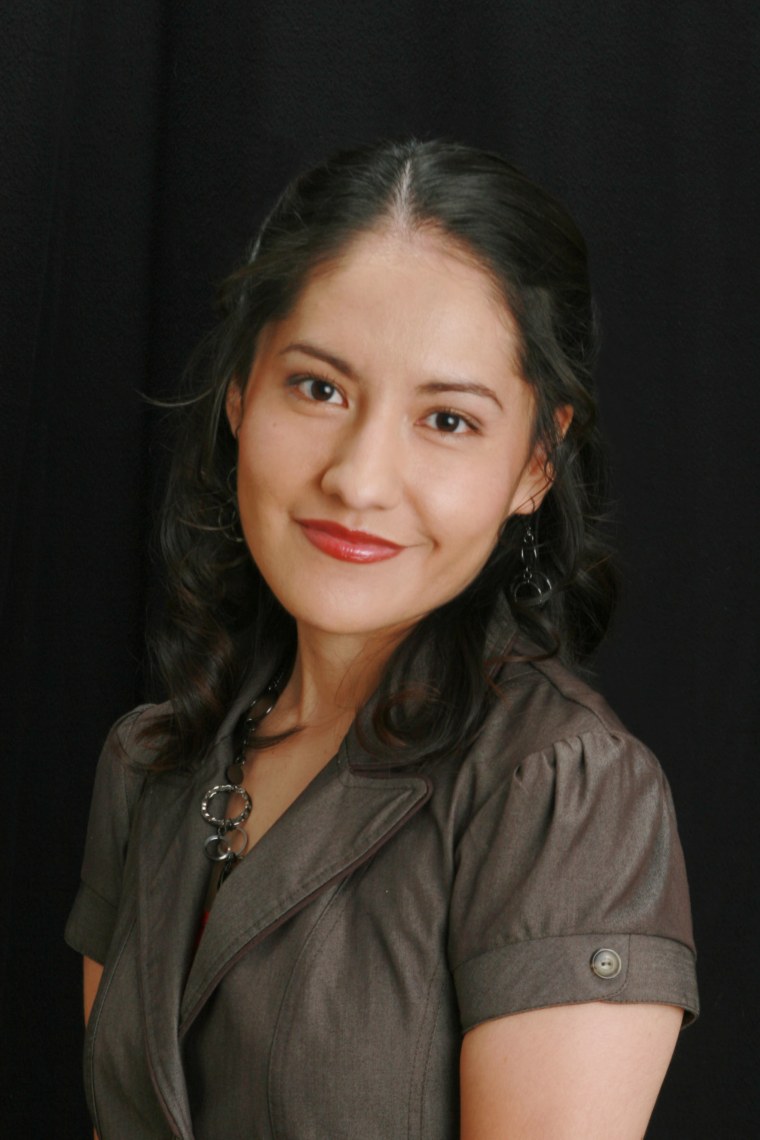 NAME: Beatriz Guevara
HERITAGE: Mexican-American
HOMETOWN: Born in Mexico, now a Charlotte, North Carolina resident
OCCUPATION/TITLE: Librarian
Beatriz is a Library Manager at the Charlotte Mecklenburg Library where she has received many awards and recognitions from the North Carolina Library System, the American Library Association and the University of North Carolina Latin American Student Organization, among others. Beatriz also volunteers as President of REFORMA, the National Association to Promote Library and Information Services to Latinos and the Spanish Speaking. She holds a Masters of Library and Information Studies degree from the University of North Carolina at Greensboro, a Bachelor of Arts in Spanish from the University of North Carolina at Charlotte, and an Associate in Arts form the Central Piedmont Community College, Charlotte, North Carolina.
What did you want to be when you grew up?
When I came to this country I was about 13 and I didn't know any English at all except for two words: flower and house. I always loved school, though. I loved being there and I loved learning. I started going to the library in my school and met a bilingual librarian and she challenged me to read books way above my level and I was like, "I can't understand," but she pushed me and, really, I learned English through books. That really got me interested in either being a teacher or a librarian.
"A lot of people just absolutely don't know that they can walk into a library and get help - be out in the community, be visible."
Did you have other challenges in addition to having had initial difficulties with the language?
My father came to the U.S. way back in the 80's and was part of the Amnesty in 1986. He petitioned for [our green cards for] us but it took so long that when I graduated high school my status was still pending and I had trouble enrolling in college.
This was back in 2000 and I didn't fit in with the other college students – all these things we see and hear about the challenges that students with immigration issues have now, it wasn't as visible back then. But I kept going, I thought, "Whatever I need to do, I'll do it because I can't just stay home."
Finally I showed school officials the letter I had that said I could live here and be here, but not travel, and they finally said, "Fine, we'll enroll you." Then I found a scholarship I could apply for that didn't specify a specific immigration status and even though it was only $1,000, it enabled me to pay for the first semester. And I needed a job so I immediately started working at the library.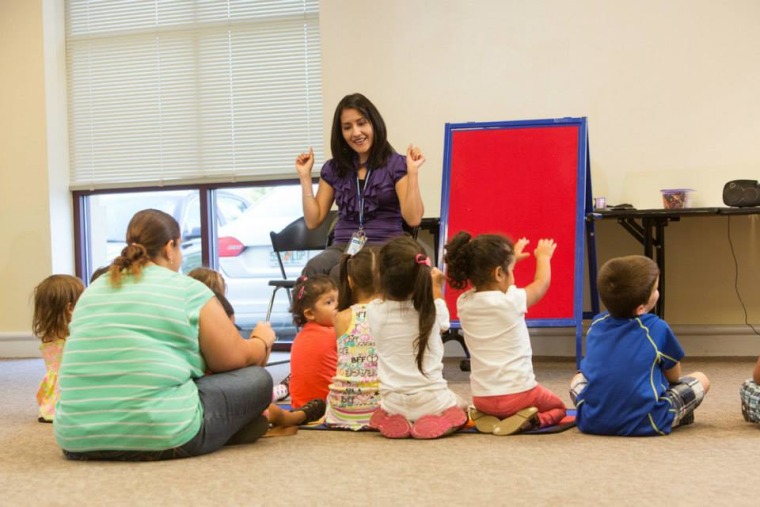 Is that how you knew you were going to choose library sciences?
When I started college I majored in education and Spanish, which was a challenge because I didn't know how to write it – the accent marks were tricky, I had to learn a lot. Then, also, I had my education classes and I loved them, I loved the teaching but I came to realize that I didn't necessarily want to be with the students for an entire year – I liked the fact that in libraries you can put on programs, do them and then do them again and get a whole new class of students.
So, I started looking into what it would take to become a librarian and learned that you needed a Masters in Library and Information Sciences. Once I graduated I applied to graduate school, got in and jumped into classes and working at the school's library. I worked in all the areas, cross-trained, did a lot of programs – teaching computer classes, story time – and made my focus Spanish-speakers, minority populations and how to help them even if they don't speak English.
What did you learn about the special needs of non-English-speaking community residents?
Definitely the most important thing is that we have to go out to them. We can't expect a lot of people to just naturally come to the library if they've never been to a library. A lot of people just absolutely don't know that they can walk into a library and get help. So I'm out, a lot, particularly at festivals and other gatherings in the community where I know Latinos are going to be. I set up tables, bring something for children – gifts, giveaways, a craft or a story – to get them interested. Then we'll talk to the parent and sign them up for a library card or a program. Sometimes if you just say to a Latino, "OK, call us," or "You know where to find us," they might not. I always get their name and phone number and call them to get them interested in the programs. A lot of the comments I've gotten have been: "You know, I wasn't sure I wanted to take that class but the fact that you called, I felt like I couldn't let that opportunity pass." So the secret to the success is: Be out in the community, be visible.
What about at the library itself, how do you plan for interacting with people who are unfamiliar with the setting?
We encourage staff to make people feel welcome when they come in – it's all about relationships. One of the ways to measure success of an event or a program is if people come back. If they feel good when they're here they'll come back, we eventually want it to be a second home for them. Once they get here we provide programs for all ages – so, for instance, if we're providing classes for adults, we provide something for their kids to do, too, something that's really going to help them.
What do people not know about what is available to them at the library?
The first thing is that people think the library isn't open to them if they don't have a "proper" ID. But in reality, if they have a passport from their home country we work with that.
Also, I always tell people, "You know, the library is the poor man's university." I hear people say, "I never went to school," "I never graduated," "I only went to grade school," but I tell them: "You can continue your education here! Get a GED, you can get a better job and a better future." We offer ESL classes, computer classes, for me it's really important to provide what the community needs.
We tell people, "The library is your library. It's funded through county taxes so you have a say in what we do and you can let us know what you want."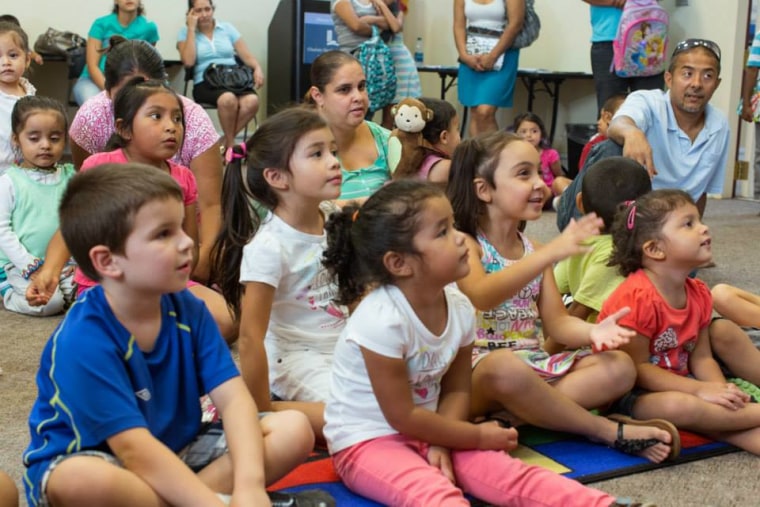 How do you stay in touch with what those needs are?
A lot of it is just paying attention to what's going on around us. In Charlotte we have a lot of these self-made businesses like Amway and selling cosmetics and we started getting questions about training for selling products. I got a lot of questions about applying makeup – people were signing up to sell these cosmetics but didn't really know how to apply makeup correctly, so we put on a workshop. And not just a workshop on how to use the makeup, but how to learn skills and access resources if you wanted to study to become a makeup artist or do it as a business, as opposed to a hobby. We had like 60-80 people come out. I think it's really important to listen to what people need and plan for providing it.
One time, we had a forum and invited a lot of our users to come talk to us about what they needed and they told us they wanted parenting books, resources for how to help kids with their homework, self-help books, health books – and that's exactly what we needed to know.
"I hear people say, 'I never went to school,' but I tell them, 'You can continue your education here!'"
Other times we just want to put on programs that are fun and make people feel safe and welcomed. At one point I was planning on doing story time at a church for Dia de Los Niños and I was asked, "Are we going to celebrate?" I said, "Sure," and the moms took care of everything – they made piñatas, brought cake and made food. And we want that – we want groups to come here and meet others from the community, make friends, that way going to the library becomes a social part of your life, not just an education part of life.
Why is it so important to you to be a librarian?
Every time somebody asks me what the most important thing about my job is, I tell them, "Passion." When you have passion you do things because you enjoy it. I love it when people walk into the library and say, "Oh, I hate my job" because I get to ask them "What do you really want to do?" and then help them find the resources to get there.
Librarians really want people to succeed and get ahead in life, we want you to come to the library when you don't know what you want to do in life. We want you to go into a library for help because it's the perfect place to get started.
Librarians, we don't make that much but the satisfaction of the job is way more than what it pays. I'm always trying to recruit new librarians and definitely we need Latinos and more women because that's what the community is made up of. Everyone needs a role model or a mentor, someone who helps you out, encourages you to read different books you may not be familiar with, or someone who can offer help, refer them to other community partners or even just listen. I can be all those things in one and I owe it all to one librarian who took an interest in me and encouraged me.
Esther J. Cepeda is a Chicago-based journalist and a nationally syndicated columnist for The Washington Post Writers Group. Follow her on Twitter, @estherjcepeda.