In the program's performer bios for Broadway's "Bad Cinderella," lead actor Linedy Genao notes that her "trajectory has been a Cinderella story in itself" — and that's no overstatement.
Genao was working in a bank when she attended an open casting call and landed on Broadway in the musical "On Your Feet!" Now she stars in a new, edgy version of Cinderella, billed as "an unconventional fairy tale."
Genao, 31, is the first Latina to originate a leading role in an Andrew Lloyd Webber musical.
The show, currently in previews at New York's Imperial Theatre, opens March 23.
In this updated take on Cinderella, the princess is a nonconformist who rebels against traditional norms of beauty and behavior. "What I like about her is that she is sassy, speaks her mind and is unapologetically herself," Genao said. "She takes up space and is authentic in the way that she conducts herself. She is not afraid of being herself."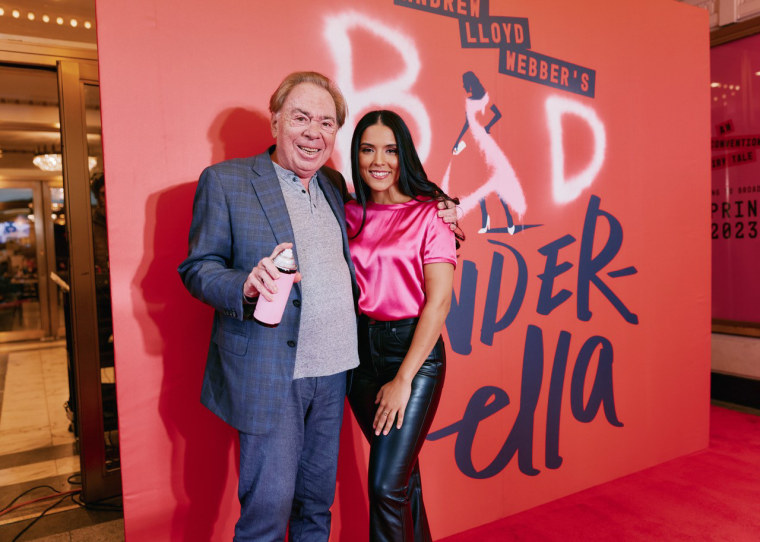 Born in Brooklyn and raised in Connecticut, Genao is of Dominican American heritage. "My Brooklyn-Dominican accent is there in some of the joke lines. ... I feel very much myself in this role, which is beautiful and also a little scary," she said. "I just connect with myself and my background and everything else I've been through, along with the story of Cinderella that we've all grown up with."
Genao is not the first Latina to play Cinderella. She is following in the footsteps of Camila Cabello in the 2021 movie version, and Dania Ramirez in ABC's "Once Upon a Time" in 2017.  But Genao is the first Latina to play the role on Broadway.
Andrew Lloyd Webber has called Genao "spectacular," while she described working with him as "an incredible, incredible experience." The famed composer and theater impresario has encouraged Genao to bring her authentic self to the part, and Genao has flown to London and recorded an English and a Spanish version of the show's title track, "Bad Cinderella."
This is a far cry from how Genao began her career.
While in high school, Genao auditioned for several top theater schools and was rejected by all of them. So instead, she studied business at the University of Connecticut and performed in community theater productions. She was working in the banking industry when a friend told her about an open call for "On Your Feet!" — the musical based on the life story of Gloria and Emilio Estefan.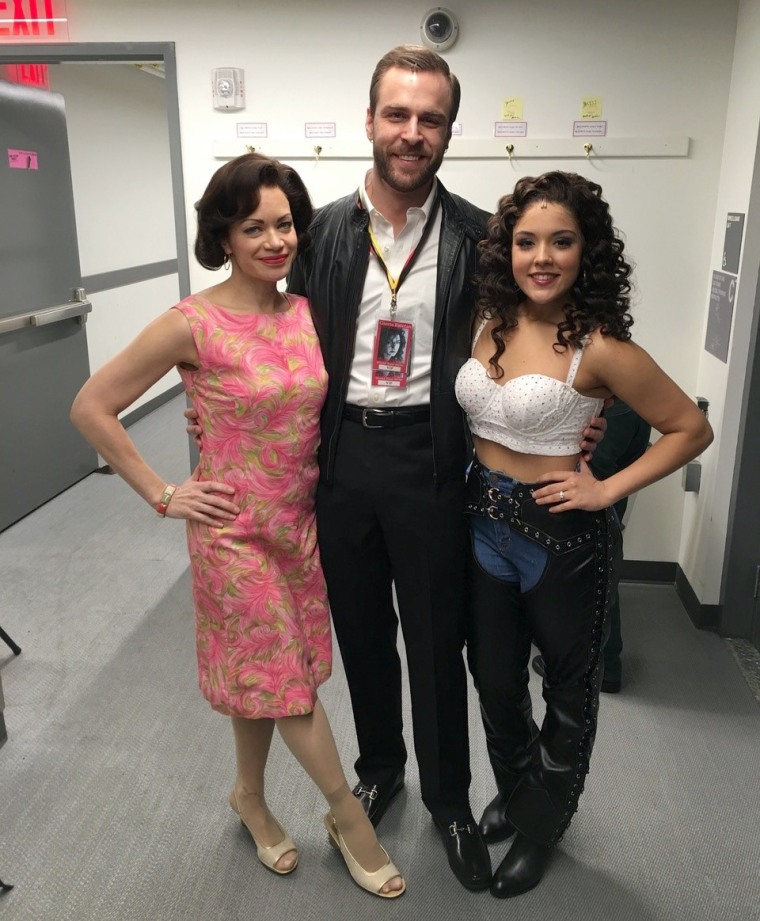 "I thought, Hey, I'm Latina — check! I grew up on Gloria's music — check! Let's just go and try; I believe in that expression, "lo que es pa' ti, nadie te lo quita" (what is meant for you, no one can take it away).
"I took a selfie on my iPhone 4. I printed it out at Walgreens because I didn't have a headshot," Genao said. "Then I went to the auditions, with just my high school and community theater credits ... and I got in the show!"
Her Broadway debut in "On Your Feet!" in 2015 was her first professional acting job. She was the youngest member of the show's adult cast.
Since then, Genao has appeared on Broadway in "Dear Evan Hansen" and in regional productions of "West Side Story" and "In the Heights."
It is rare for Latin Americans to star in Broadway shows, especially in roles not specifically written for an ethnic performer. A 2022 report by Actors Equity Association, the union for stage performers, found that between 2019 and 2020 only 4.1% of union contracts nationwide went to Latinos. On the other side of the footlights, research shows that Broadway audiences are about three-fourths white.
"Linedy is so talented, and such a joy," said writer and playwright Eric Ulloa, who was also in the "On Your Feet!" Broadway cast. "In the Latino theater community, we are all beside ourselves; we are proud of her because she is a very kind, genuine person. To see someone like her rewarded is wonderful."
Ulloa believes that the theater industry is slowly becoming more inclusive. "Artists and audiences won't allow producers to slip back into old ways. There is definitely still a lot of work ahead, but our stories are being told onstage more often."
'An art form where we belong'
Genao is not the only Latin American performer inhabiting the mythical kingdom of Belleville in "Bad Cinderella."
The show's multicultural cast includes Ángel Lozada, a member of the ensemble.
"It has been so cool to be in this space as a Latino, and to have other Latinos here as well; there is a sense of our home and our culture in this space," he said. "We have been asked to bring our whole selves to these roles, not just part of ourselves, so I feel like my Latinidad is being celebrated in this process."
In the past, Lozada said many of his auditions were for Latino-themed projects, until he reminded his agents that he could play a variety of roles.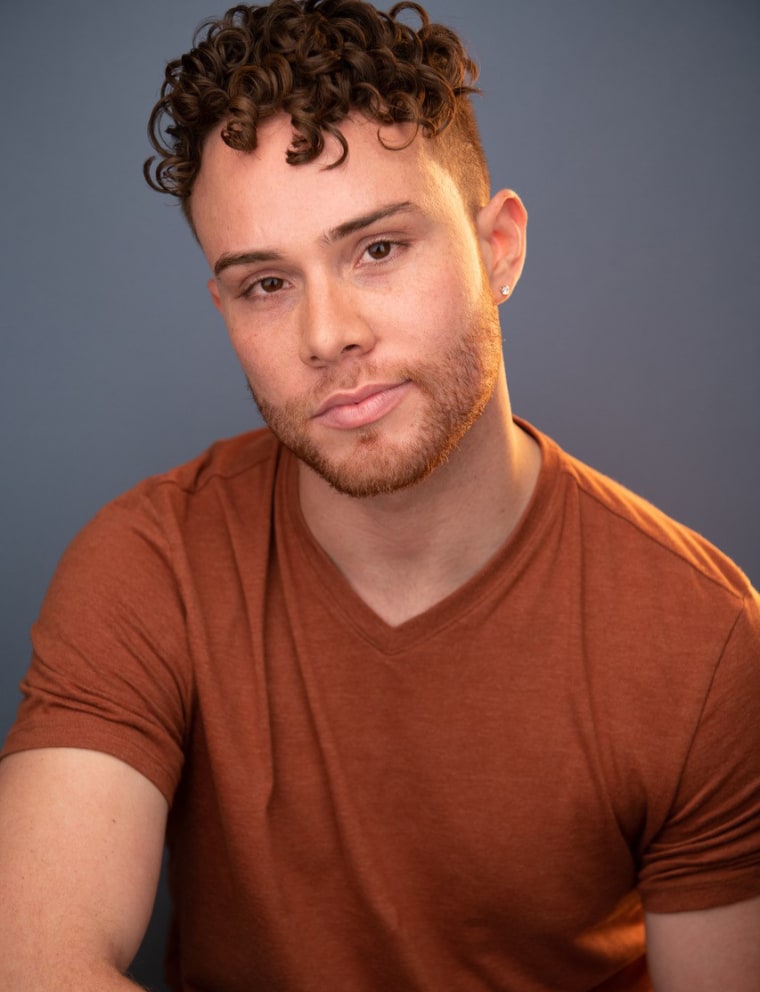 "Now I feel like it is our responsibility to be visible and loud — I am proud to be Puerto Rican and be showcasing to audiences and other Latinos that this is an art form where we belong, and where we can thrive."
Julio Rey is making his Broadway debut in "Bad Cinderella" as part of the ensemble and as an understudy for Prince Sebastian. He has already performed in that role, meaning that, occasionally, the production has two Latino leads — which is unusual for a non-Latino-themed show. "I feel like producers and collaborators want to see more change, and I believe that this movement toward greater diversity will last."
"It has been a dream come true to be in an Andrew Lloyd Webber production on Broadway," said Rey, who's originally from San Juan, Puerto Rico, and has dedicated his performance to his Tío (Uncle) Carlos.
As she prepares for opening night, Genao said she feels excited and humbled. "I'm aware of how immense this opportunity is. Growing up, I never had a princess that I could relate to, that looked or sounded like me.
"I still remember when I saw 'In the Heights' on Broadway. I was sitting way up in the balcony, and I heard the words 'Dominican Republic' onstage, and I literally almost fainted," Genao said. "This was a story about my people and my culture and the music I grew up with.
"It was the first time I saw myself represented onstage," Genao said. "Now, whether it's my role or another role, I hope and pray that even one person can experience that, watching this show."