As Boston Red Sox champion David Ortiz nears his retirement, The Boston Globe wrote an editorial in both English and Spanish to honor the Dominican American's baseball and philanthropic legacies, as well as the progress the city has made by overcoming pervasive racial tensions.
"In embracing Ortiz, who will play his last game sometime this month, Boston is not only honoring an exceptional individual on and off the field," the editorial reads. "The city is also reinforcing an image of itself as international and multicultural, as a place that can learn lessons from the past and rise above historic tensions over race."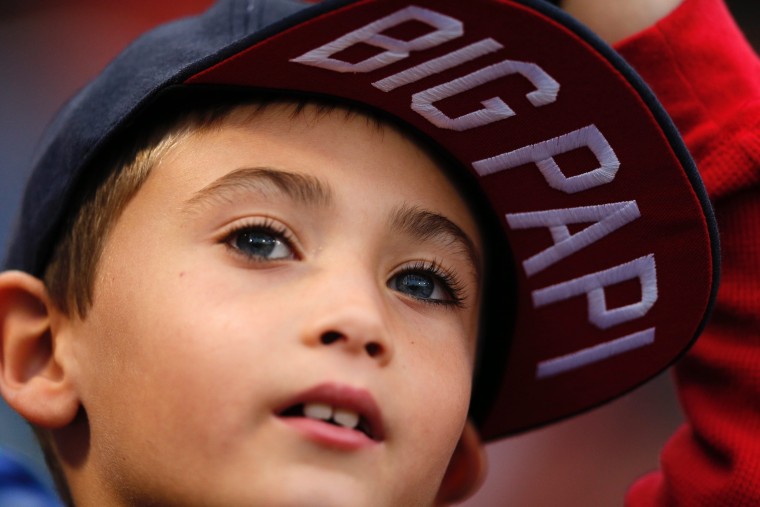 Before the beginning of the editorial in bold, blue letters, Spanish-speakers are given the option to click on a translated version. "Lee este editorial: Al honrar a David Ortiz, Boston reafirma su propia imagen multicultural," the option reads.
Ortiz, 40, will be the 10th Red Sox player to retire his jersey number. Ortiz, the 12th player to wear #34, could even end his career at his fourth World Series.
Although Ortiz is retiring, his fan base will still see daily reminders of his contributions to Boston. On October 2 Massachusetts Gov. Charlie Baker said a bridge leading to Fenway Park would be renamed in Ortiz's honor. Boston Mayor Marty Walsh said the city plans to rename a street leading to the baseball stadium after Ortiz as well.
"He's had a remarkable season in 2016: 38 home runs, 127 runs batted in, with a slugging percentage of .620," the editorial reads. "It's only fitting that the Red Sox have chosen to retire his number, and that his name will be emblazoned on a bridge and a street outside Fenway Park."
Ortiz has stressed that he is deeply proud of his Dominican roots and has been recognized for his work on and off the baseball diamond. His charitable foundation, the David Ortiz Children's Fund, works to help children in both New England and the Dominican Republic. The foundation has distributed over $2 million and provided life-saving surgeries for almost 600 children.
RELATED: Big Papi Will Become 10th Red Sox Legend To Retire A Number
Ortiz made headlines around the world after the Boston Marathon Bombing. The Red Sox slugger took a microphone and addressed the city by thanking the city's mayor at the time, the late Thomas Menino, Gov. Deval Patrick and the first-responders. Ortiz said, "This jersey that we wear today does not say Red Sox. It says Boston...This is our f***ing city."