About fifteen seconds into Bernie Sanders' Tenemos Familias ad you start to feel the lump in your throat. We see the images of a young mother with her children in living conditions most would assume to be in the third world but are actually here in the United States.
For the next five minutes we learn about the farm labor struggle of the tomato pickers in Immokalee, Florida. We see it through the eyes of Udelia--a working mother, a Latina, and an immigrant. The narration of the David and Goliath story coupled with the documentary quality of the ad packs a one-two emotional punch.
At first sight this ad comes across as a powerful Latino targeted ad. It highlights immigration, family, and Florida, to boot.
But this ad's message is much broader – going beyond the issue of immigration.
The docu-ad provides the account of how in 2008 when the tomato pickers were first fighting for increased wages and improved working conditions Sanders went down to Immokalee. He then came back to Washington D.C. where he held hearings on the issue. The political pressure spurred by Sanders coupled with the public support for the pickers led improvements for the workers.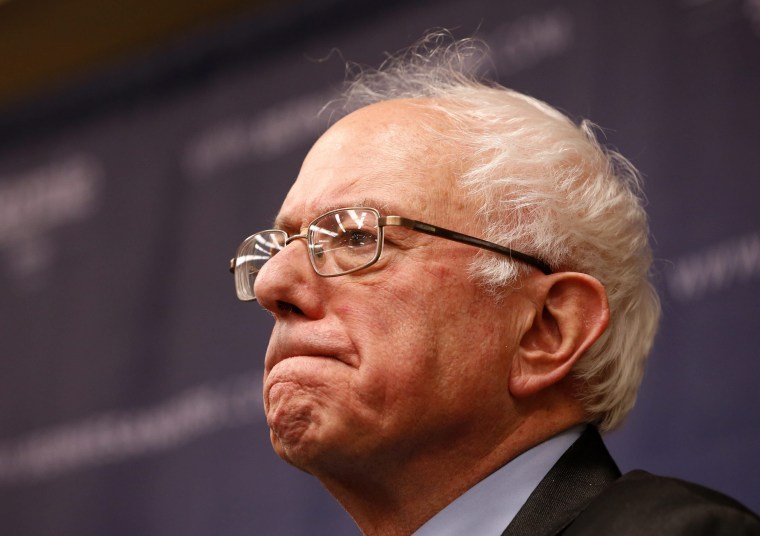 "There are now more rights and worker support. We started to see changes in our wages. It really improved our lives. I could buy small things for the children. This changes a person."
Udelia's life has tangibly gotten better, but more importantly so has that of her family. And just to drive home the point, as Udelia fades out Sander's appears giving a speech at a meeting of the National Association of Latino Elected Officials where he asks, "how many more Immokalee's are there…It's not only Immokalee workers who suffer but every worker in America because that pushes us to a race to the bottom."
RELATED: Clinton Ad with Latina Girl Hits Emotional Issue of Deportations
But the most important part of the ad comes at the very end when the screen fades to black and we see an excerpt from The Washington Post, "One of the great human rights success stories of our day" and the New York Times, "Abusive practices have all but disappeared." It's a story with a happy ending.
One of the biggest criticisms that has dogged Sanders is that he's a lofty idealist. Sure he can talk about how we need to fight for the workers, but can he really deliver? The other major criticism that he has faced is his narrow focus on inequality to the exclusion of issues of race and ethnicity. In talking about the big banks and universal healthcare he doesn't quite connect the dots to how these more general topics boil down to how race in America is lived.
In Tenemos Familias Sanders connects the dots--linking his platform of inequality to racial issues and demonstrating that his rhetoric can have tangible implications. For voters who may like "the Viejito" but wonder if what he is saying is just talk he gives them an example that he can deliver.
Tenemos Familias addresses Sanders' biggest criticisms head on, all wrapped up in an emotionally moving package.
I've been studying political ads for a long time and this one is one of the best (along with Clinton's Brave ad).
Sanders' docu-ad will run during prime time Thursday night on Univision. Ads alone cannot win the support of voters, but as far as ads go Tenemos Familias is effective - it will go a long ways to at least planting a seed of Bernie curiosity for those who had not considered him before.