It is the roar of the audience that she still remembers. About a year ago, Lindsay Mendez heard a huge cheer from the crowd at Radio City Music Hall when she was announced as the winner of the 2018 Tony Award for Best Featured Actress in a Musical.
"I got up on the stage, and I felt the greatest outpouring of love from the audience," Mendez recalled. "I looked around and saw so many people I had worked with since moving to New York. I really hadn't seen anyone who looked like me on stage before, so that night felt like a culmination of acceptance."
A year later, several Latinos hope to follow in Mendez's footsteps. At the 2019 Tony Awards on Sunday night, there are several Hispanic nominees for theater's highest honor, including Robin De Jesús from "The Boys in the Band" and Sergio Trujillo, choreographer of "Ain't Too Proud: The Life and Times of the Temptations." Eva Noblezada, who is of Filipino and Mexican American heritage, is up for Best Leading Actress in a Musical for "Hadestown."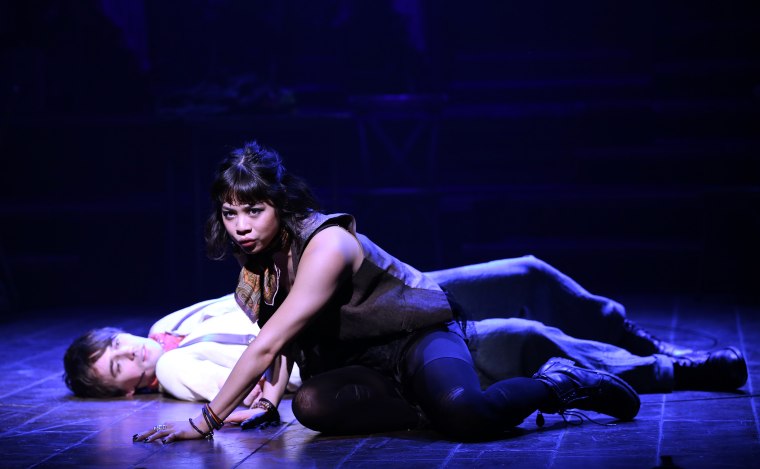 These artists can doubly claim to rank among Broadway's Latino elite, first as repeat Tony nominees, and second, as Hispanics who have achieved success on the Great White Way.
This is the third Tony nomination for Robin De Jesús. Originally from Norwalk, Connecticut, he has been nominated previously for roles in "In The Heights" and "La Cage aux Folles," in addition to appearing in Broadway shows such as "Wicked" and "Rent."
"I had a gut feeling that I might be nominated, but I was too scared to admit it," De Jesús told NBC News. "So I watched the announcement (of the nominations), with two of my friends. When they came to my category, I was relieved that I wasn't crazy, that my gut instinct was right! It was intensely emotional, because I could feel so much love from my friends and family in the community. This is one of those moments when life presents you with so many reasons to feel gratitude."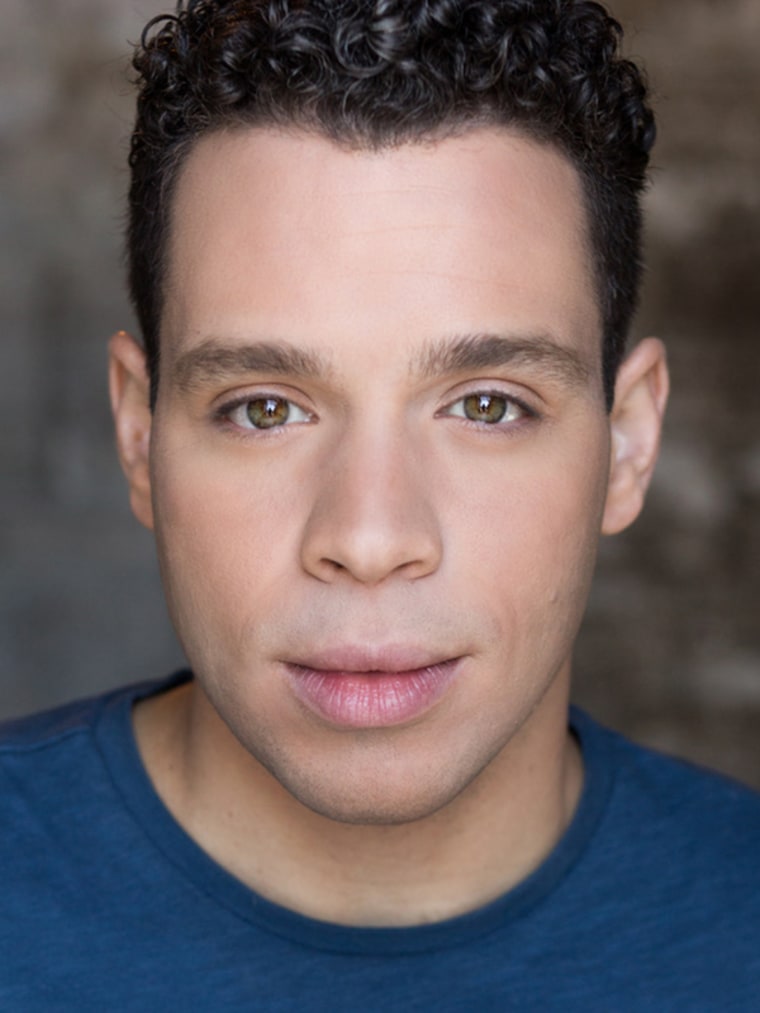 In its review of "The Boys In The Band," The New York Times praised De Jesús' "excellent" and "superlative performance." Although the limited-run show closed in August, the cast will reunite to film a Netflix adaptation this summer.
Of Puerto Rican heritage, De Jesús received the show's only acting nomination, for Best Featured Actor in a Play, a nod that was particularly meaningful to him because of everyone who has helped him along his journey so far.
"My parents were factory workers, I couldn't afford to go to college," he said. "My learning process took longer because I didn't have the funds to study technique and I had to figure out how to do this. But I had a community."
"I had a high school choir teacher, and a voice teacher, who would put me on scholarships so I could study music and theater. I had many, so many people help me along the way. I think the village is what got me here."
While Broadway has often seemed ahead of the curve on social issues, De Jesús is not fully convinced that the current push for more diversity reflects an actual trend.
"I would like to see the empirical evidence on opportunities," he said. "And what kind of roles are people getting? It is popular to cast brown people right now, but the question is what kind of roles do you offer them?"
Latinos in the Broadway community work in a field that is overwhelmingly white — on both sides of the curtain. The theatrical union Actors Equity, for example, has 51,000 active members, and only 2.9 percent identify as Hispanic/Latino. And according to a report on the 2017-2018 season by The Broadway League, the audience for Broadway shows is 74 percent white, and 8.2 percent Hispanic.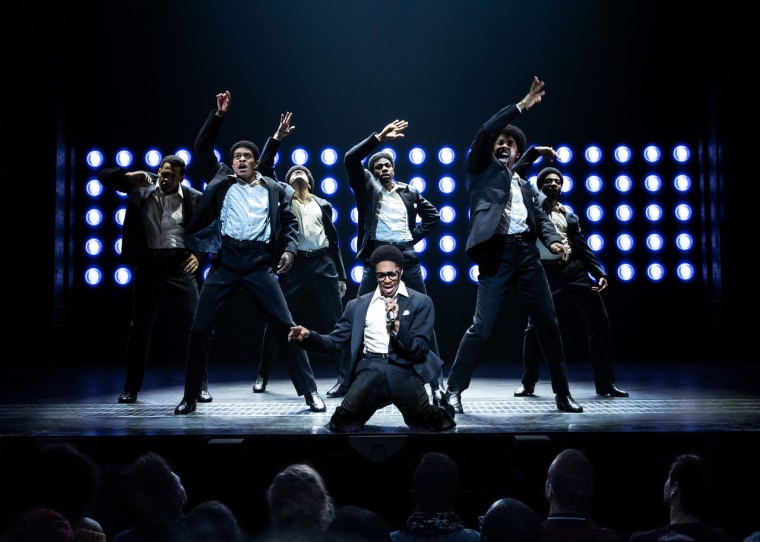 For Broadway veteran Sergio Trujillo, his nomination for Best Choreography feels very personal.
"It is always wonderful to be acknowledged and join the ranks of other creators, artists, the men and women before me; to be on this list is quite a privilege," he said. "And with this nomination, they are also nominating my culture. They are honoring Latinos and I carry that with great understanding and responsibility for what it represents."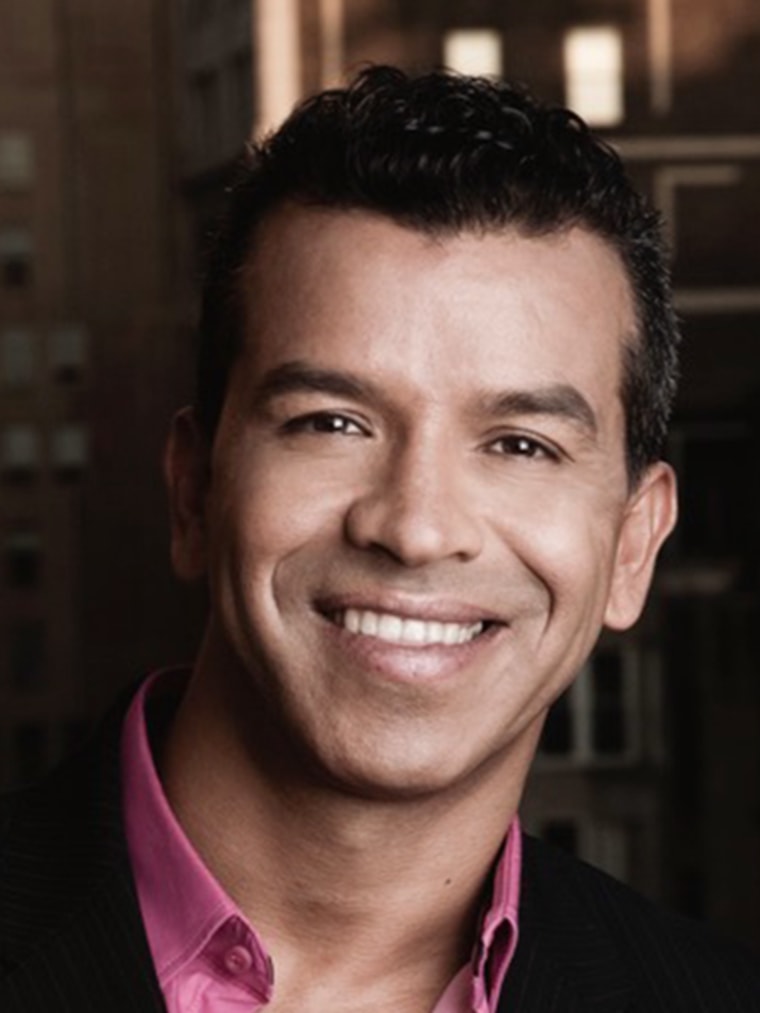 Born in Colombia and raised in Canada, Trujillo said that he was always dancing, even as a little kid. "Being Latino, dancing is our birthright; we are basically born onto the dance floor."
Trujillo did not start dancing professionally until he was 19, which is considered very late for a performer. He danced in Broadway shows such as "Guys and Dolls" and "Fosse," before moving onto choreographing shows such as "On Your Feet!" and "Summer: The Donna Summer Musical."
Trujillo became so successful that at one point in 2010, he was represented by four shows on Broadway: "Jersey Boys," "The Addams Family," "Next To Normal," and "Memphis." "Ain't Too Proud" marks Trujillo's second Tony nomination.
Reflecting on his career, Trujillo is grateful for his family's support and inspiration. "The immigrant story that all my family represents makes me keep going, and makes me want to make them proud of me."
These days Trujillo has a young family of his own; he is married to actor/producer Jack Noseworthy and they have a son, 14 months old.
Asked if he had any advice for aspiring Latino performers, Trujillo spoke of the importance of staying focused. "I've always had a clear idea of where I wanted to go. I've made a lot of sacrifices and for the most part I haven't given up. So surround yourself with a core group of friends and family who will support you through the ups and down, and never lose sight of your dreams."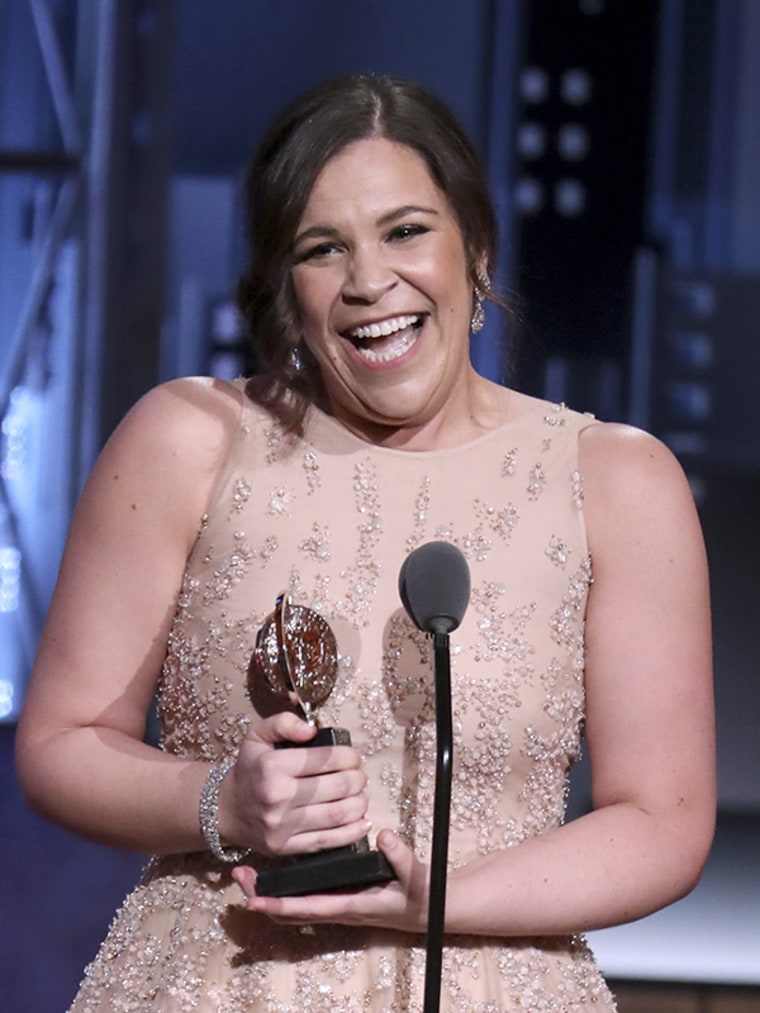 For Lindsay Mendez, winning the Tony brought her a host of new opportunities. "Winning the Tony means that more people are willing to meet you, and take a shot on you."
This fall, Mendez will co-star in "All Rise," a new CBS courthouse drama.
As she prepares to move to Los Angeles, Mendez is aware of the broader significance of her win. "I know that my winning has meant a lot to the Latino community, and I'm glad for that. I hope my win has opened doors for other Latino actors, so they can say, okay, I can do this too."
FOLLOW NBC LATINO ON FACEBOOK, TWITTER AND INSTAGRAM.