For actress Rosie Perez, the way DC's new blockbuster "Birds of Prey" flips the traditional male superhero story is a powerful reflection of the way things really are — and she sees that in the role she plays for the movie.
"I think the film epitomizes what is going on right now in society," said the veteran Puerto Rican actress, who was born and raised in New York. "Renee Montoya is a woman who is extremely capable, more capable than her fellow officers, and yet she is underestimated, passed over and disrespected. But she still shows up to work and produces every single day; she cares about what she does and keeps telling men to get out of her way. And that's a powerful statement for women everywhere."
Growing up, Perez says that DC superheroes like Wonder Woman inspired her because they were authentic. Her character in "Birds of Prey" speaks to her today because she is imperfect. And those values have shaped her perspective on and off screen.
"I really responded to Wonder Woman because she was a genuine and authentic human being who also happened to be a Wonder Woman," she said.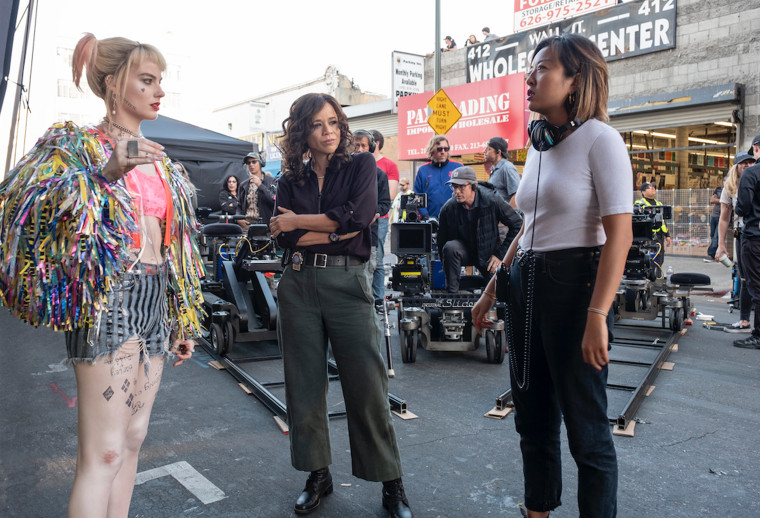 "But even stronger than that, I love that my character in 'Birds of Prey' is not a perfect person. She throws her girlfriend under the bus for the greater good," Perez said. "And I think that makes a really powerful story because we are women, we are not perfect, and we still have to power through."
Off screen, Perez has long been an active and outspoken supporter of a variety of humanitarian and social causes. President Barack Obama appointed her to the Presidential Advisory Council on HIV/AIDS (PACHA) in 2010, and she has been committed to delivering hurricane aid to Puerto Rico and being outspoken about the island's needs.
When it comes to the real and fictional heroes who inspire her, Perez is mostly awestruck by her fellow Puerto Ricans — everyday people who rose up heroically to demand and get justice on the island.
"Many people didn't get and still need help on the island. And I'm really awestruck and inspired by the residents of Puerto Rico. They overthrew the government," she said, referring to the historic protests last year that resulted in the resignation of the governor after controversial chats were leaked. "They demanded justice and got it."
Perez, who kicked off her career in 1989 with Spike Lee's award-winning classic "Do the Right Thing," spoke of the fact that Hollywood still has a long way to go when it comes to representation and getting things right.
"A lot of times I still have to say 'no' to roles because they are so derogatory to Latinos and Latinx that it blows my mind," said Perez. "And it's weird how people are not aware of how insulting that could be."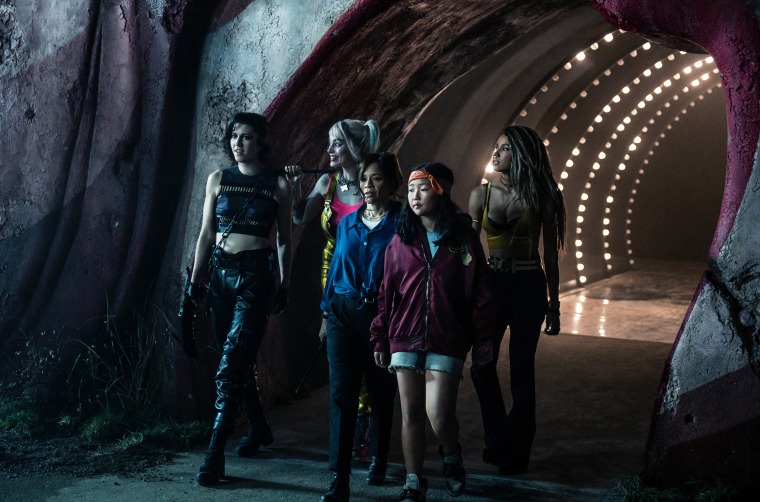 By comparison, Perez says that the all-woman blockbuster "Birds of Prey" pushes for greater inclusivity.
"This film is very diverse. Not only ethnically, but also in age and gender. And I'm really proud to be part of this project cause in Hollywood that's not always the case," Perez said.
On the surface, the DC blockbuster starts off as a typical breakup story. Harley Quinn, a psychologist-turned-villainess (played by Margot Robbie) tries to get over her notorious ex-boyfriend — Batman's greatest nemesis — the Joker. But soon viewers will notice that the action of the movie is carried squarely on the shoulders of women.
Harley Quinn teams up with other acrobatic superwomen — Black Canary (Jurnee Smollett-Bell), The Huntress (Mary Elizabeth Winstead) and Renee Montoya (Rosie Perez) to save runaway pickpocket Cassandra Cain (Ella Jay Basco) from the Gotham crime boss Black Mask (Ewan McGregor). And this unlikely partnership, Perez says, speaks directly to inclusivity and diversity off screen.
"Hollywood has changed since I started acting, but not enough," Perez said. "There still are not many opportunities for Latinos or Latinx. But there's a movement happening. And that movement is occurring in film as well."
Follow NBC Latino on Facebook, Twitter and Instagram.