It's all up to Mexican actress Eiza González — at least on the big screen.
The fate of a revenge-driven Marine (Vin Diesel) who is brought back from the dead in the much-anticipated comic book "Bloodshot," opening Friday, depends on Katie, or KT, the character played by González.
KT is the only woman in a small army of super-soldiers who were enhanced with nanotechnology to become deadly killing machines.
For González, the role was a welcome challenge. Now starring in Hollywood blockbusters, the popular Mexican actress — she has 5.5 million followers on Instagram and 1.4 million on Twitter — got her start in popular telenovelas, or soap operas.
González broke out as Dolores "Lola" Valente in the popular Mexican telenovela "Lola, érase una vez" (Lola, Once Upon a Time), a modern Cinderella story about a nanny who meets her Prince Charming. She then crossed over to Hollywood where she played the ultimate bombshell badass in the 2017 film "Baby Driver."
Now, she's looking to push out beyond characters that are defined by her beauty or depict her as a love interest.
"I think women in general are seen as these archetypes or stereotypes of what beauty is supposed to be," she said. "We get pegged into these boxes. You're either the hot chick, or the nerdy chick, or the comedy girl. And women have proven that they are much more than just their good looks. They are opening up that box and asking writers and directors to take a deeper dive."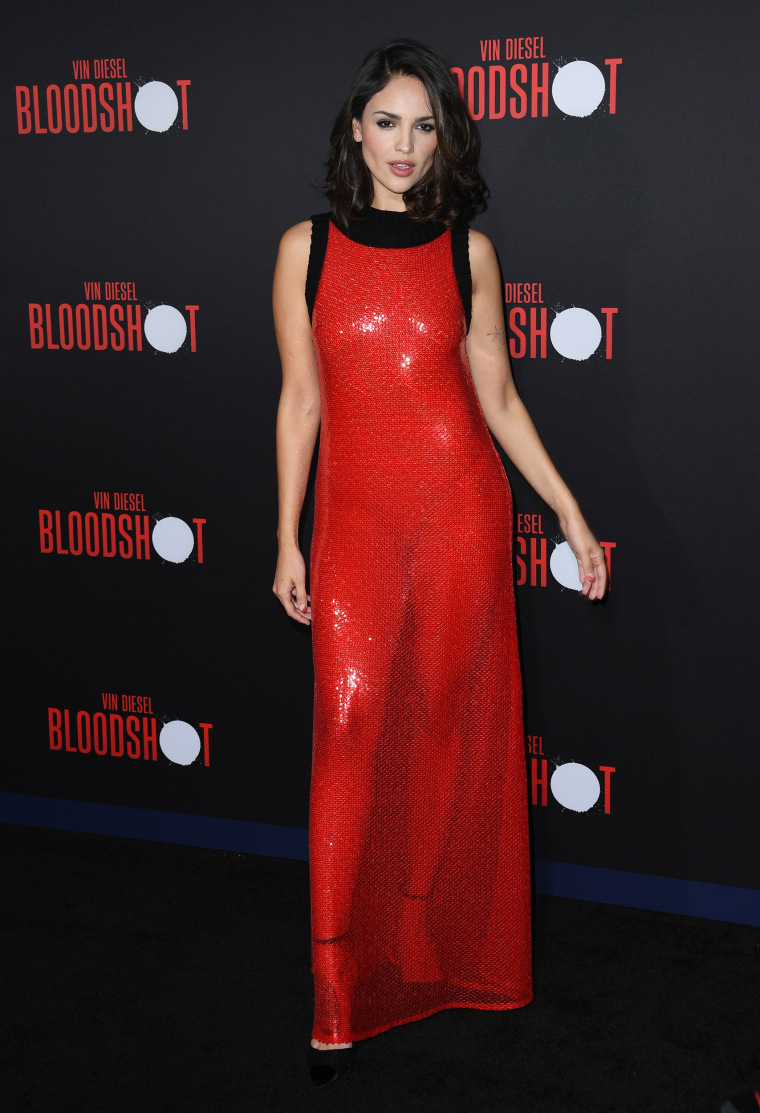 In the new $45 million action thriller, KT owes her life to Dr. Harting (played by Guy Pearce), the scientist who transformed her into a super-soldier. But while she's ordered to manipulate Diesel's character into a larger murderous scheme, she rebels to assert her own independence.
This strong sense of autonomy resonates with the actress, who thinks women in Hollywood are constantly trying to carve a space of their own.
"For the longest time, it's been tricky to find a balance between how women are seen in movies and how they want to see themselves on the big screen," she said, hoping to see more characters that represent her diverse background. "But diversity is now bringing a lot of people to theaters. And hopefully the audience can dictate what they want to see."
Growing up in Mexico, González says there weren't that many Hollywood role models who shared her background. But she's persistent in reminding fans that it only takes one person to open the door for others.
"Looking back there was only one Mexican actress who had crossed over to America, and it was Salma," she said referring to Salma Hayek. "That was sort of both inspiring and uninspiring because out of so many actresses there was only one in Hollywood. But I think you have to create your own opportunity. It only takes one woman to open the door for other women."
Follow NBC Latino on Facebook, Twitter and Instagram.