A group of Bolivian grandmothers and great-grandmothers have a pretty nontraditional way of easing the aches and pains of old age. These Aymara women get together every Wednesday in the city of El Alto and play handball.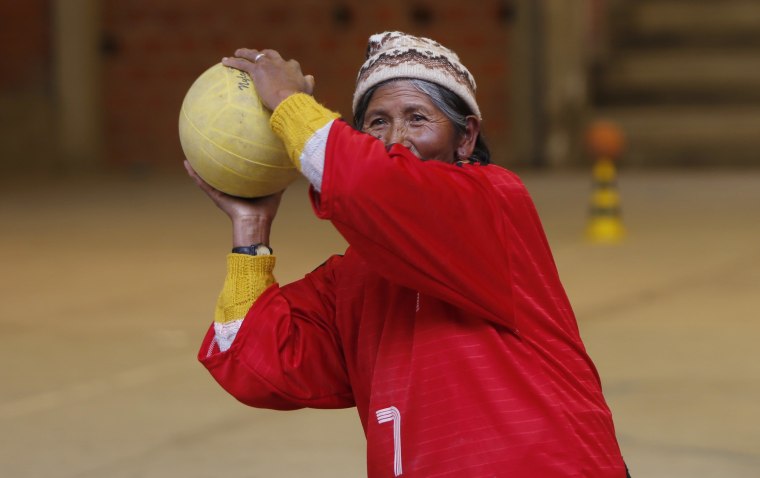 The "awichas," as grandmothers are known in the Aymara language, don sports jerseys over their traditional skirts and look forward to meeting and exercising with friends every week.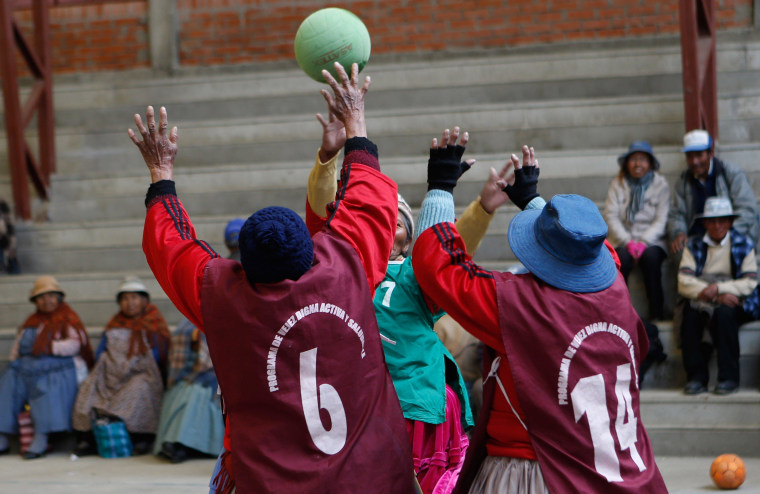 "There are days my knees hurt from rheumatism, but when I play it goes away," said 77-year-old Rosa Lima, who began doing simple exercises 8 years ago and then took up team handball.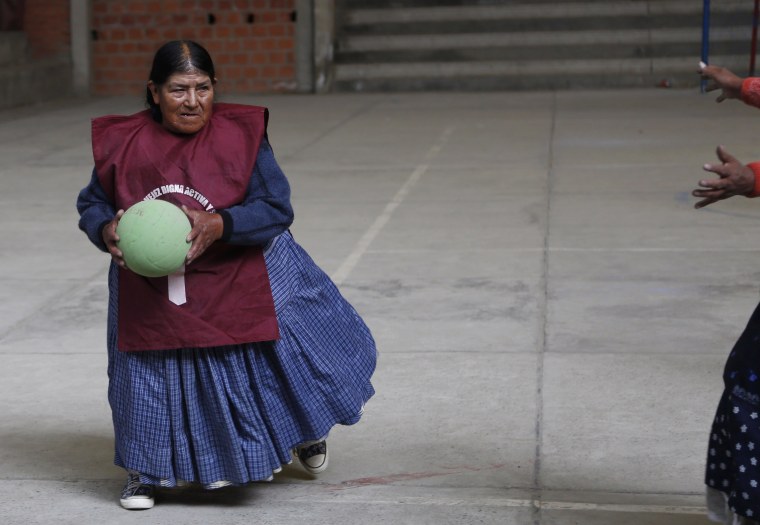 Team handball is an Olympic sport; two teams pass a ball using their hands to throw the ball into the opposite team's goal.
The handball team is part of a program where about 10,000 older people are practicing sports and playing Andean music; they also get free medical care.
"This helps us a lot, said 84-year-old great-grandmother Juana Poma. "Look, I'm full of life, but I'm also thinner."
--The Associated Press