Latinas don't need the equivalent of a 'Prince Charming' person or event to achieve a highly successful, enriching life, says media mogul and entrepreneur Nely Galán in her new book, Self Made: Becoming Empowered, Self-Reliant, and Rich in Every Way.
"Prince Charming is not just your husband or your mate, it could be your boss, or your kids that you somehow financially and emotionally depend on," Galán said to NBC News Latino. "As Latinas we think it's selfish to put ourselves first, but in fact it's selfish to put ourselves last."
"We can't go around being disappointed because the boss didn't give us the raise," said Galán. "Too many times we diminish ourselves and we choose to be super humble and it's not serving us or other families well. This is about taking charge of your life and making yourself happy."
Galán firmly believes there is "no true empowerment" until women have their own money.
Galán, who arrived in the States at age five from Cuba, worked her way up from selling Avon in middle school to becoming President of Entertainment for Telemundo. She currently has her own media company, in addition to a real estate development and investment company, and is founder of the non-profit group Adelante Movement, which trains and empowers Latinas to become entrepreneurs.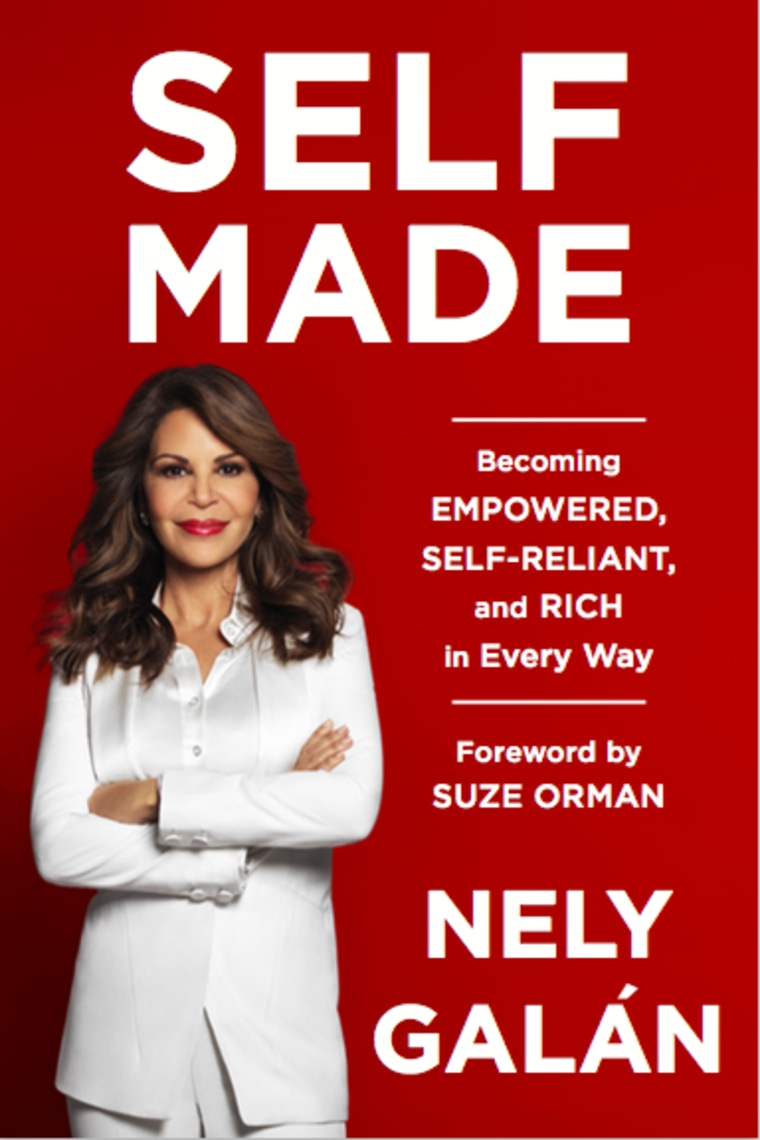 Galán fills the pages of her new book with advice and lessons from her own experiences toward achieving financial independence and embracing entrepreneurship, and includes amusing — and she would say sage — tips such as "Buy buildings! Not shoes!"
Becoming financially independent is not as hard as people may think, said Galán.
"There are so many possibilities to make money. Selling Avon like I did, or renting rooms, or doing Uber. It's already happening. I'm not inventing this." she said. "Nowadays it's not a grandiose feat to be an entrepreneur — even if you work with other people you can start out one day a week selling something."
"In the book I really want to show women how to do it," added Galán.
The book includes a forward by financial maven Suze Orman and one of the books' advance reviews is by author Sandra Cisneros.
"A much-needed and wise book that teaches women not to fear money, but to see it as a means of reaching our dreams. Nely shows us how to become money courageous instead of finance fearful. I want to give this book to so many women (and men) I know. Thank you, Nely," wrote Cisneros.