Frank Delgado's life is a mess, and he's willing to travel from New York City's Upper East Side to Havana's Calle Amistad to fix it. In a desperate bid to save his failing Manhattan restaurant, Delgado goes all the way to Cuba for a top-secret chicken recipe that is described as "better than sex." Along the way, he encounters a thoughtful jinetera (call girl), a pair of enterprising teenagers, and a host of family secrets from the past.
Delgado is the lead character in "Sofrito," the debut novel by Phillippe Diederich, available August 25. The book made the Los Angeles Times' list of "23 fiction books you'll want to read – and share – this summer." "Sofrito" also earned spots on the Tampa Bay Times' summer reading list and the Al Día News summer reading list.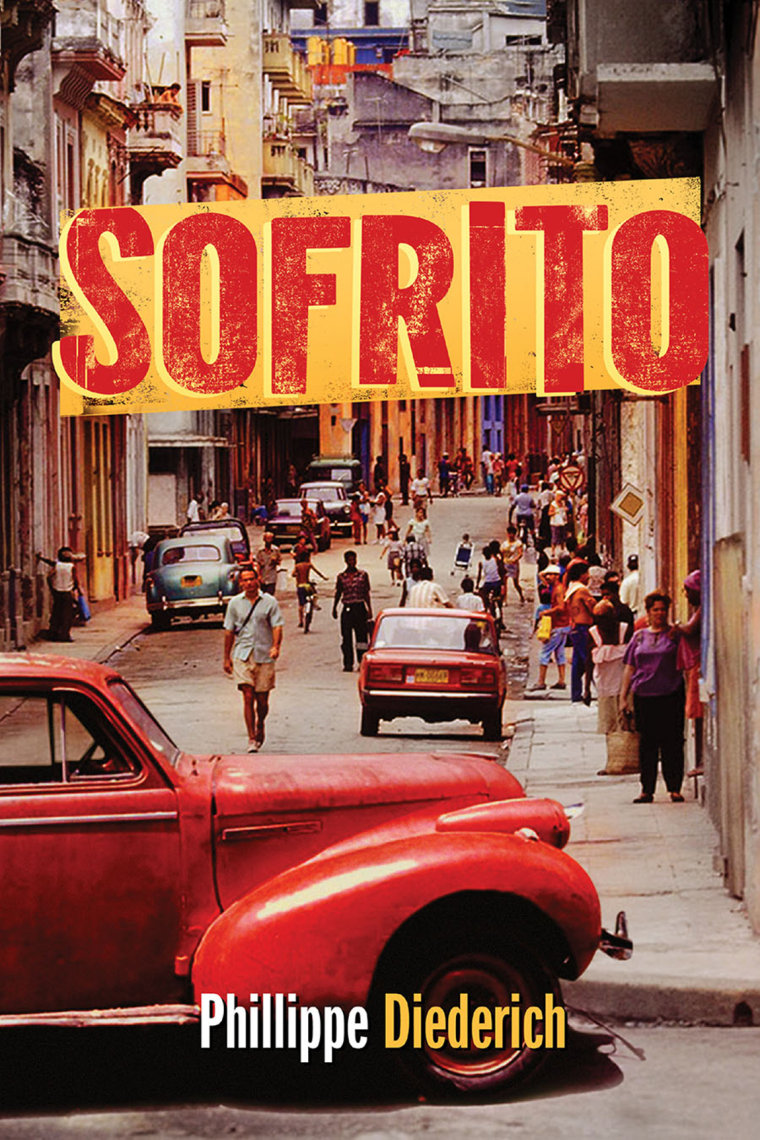 Phillippe Diederich, 50, is of Haitian descent - his parents were expelled by the country's dictator, Francois "Papa Doc" Duvalier. He was born in the Dominican Republic and raised in Mexico City and Miami. His work has been published in numerous literary journals, including Quarterly West, Acentos Review, Burrow Press Review, and The Wisconsin Review. He is a Creative Writing instructor at Ringling College of Art and Design in Sarasota, Florida, and holds an MFA in Creative Writing from the University of South Florida. In addition, he is an accomplished photojournalist.
Diederich recently spoke with NBC News about his background, his new book, and his passion for writing.
NBC: "Sofrito" combines elements from different genres. How would you describe your book to potential readers?
PD: In the books I like to read, I feel like something always has to be happening. I had already attempted write some novels, without having enough story. So I decided to take a character and put him out of his environment and let things happen. My publisher describes this book as a "mystery for foodies." I think that it captures what happens in story.
NBC: What was your inspiration for "Sofrito?"
PD: It came from a lot of different places. I had spent a lot of time in the '90s in Cuba as photojournalist. Later, I wasn't traveling there as much as and I became nostalgic, and I had the idea of setting a novel there. One time, I was in Miami with a friend and his family, they had left Cuba after the revolution. We got into a big debate about Cuban politics, and later my friend told me that he didn't know half of the things that his parents brought up in our conversation. So that was basis for Frank (my main character) not knowing about his family history; there had to be reasons his father wouldn't speak about Cuba. In my experience, talking to people in Miami and Havana, there are a multitude of opinions about Cuba. A lot of people see the situation as pro-Fidel or anti-Fidel, but there are more nuanced views. So I wanted to create story where the characters have different relations and complexities, to show that each individual can be different in terms of their outlook on Cuba's situation.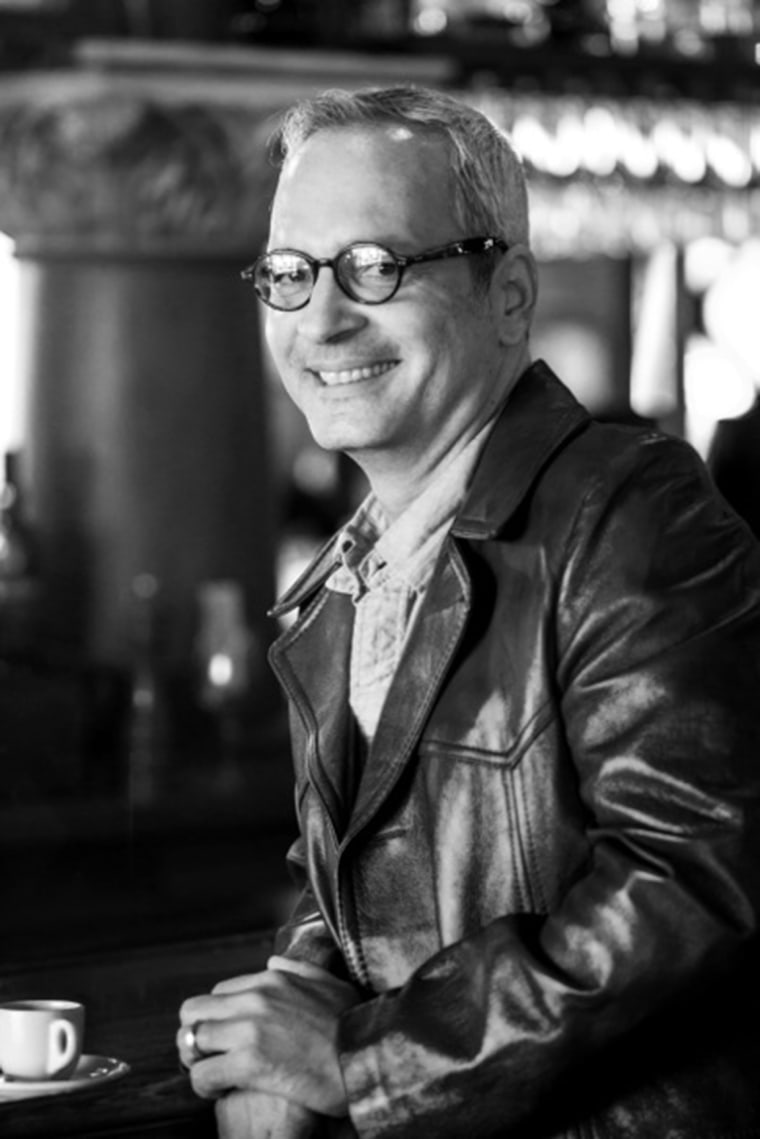 NBC: Did you want to make a political statement about Cuba as well?
PD: If you look at some great writers, like Graham Greene, who wrote "Our Man In Havana" and "The Comedians," his work was very political even though it didn't seem political. They were also mysteries and thrillers in their own right. In my case, I wanted to write a novel because I was curious about those Cold War years. What happened? What were the results of the Cuban revolution? Latin America is now coming out of a period where U.S. policies really crippled those countries. I am curious about how people might have been affected by our policies, and the state of things now, all over Latin America.
NBC: Can you tell us about the process of getting your novel published?
PD: This novel took forever! I was writing "in the closet" since my early 20s. I was writing short stories but I didn't understand short stories; I was trying to write novels and I couldn't do it. I started "Sofrito" in 2000, 2001. I had an agent who gave me good feedback… but he couldn't sell it. I ended up going back to school and got my B.A. at age 45. One of the things I learned along the was how to write a short story; one won an honorable mention in a competition run by The Atlantic for students. It gave me encouragement to keep going, and I got an MFA in Creative Writing… Finally, after a lot of rejection and pitches and rewrites, I connected with Cinco Puntos Press, they do a lot of bi-cultural books. They have been great editors to me. I guess it has all been a long, interesting process.
NBC: What writers have influenced your work?
PD: I always wanted to write, and I was reading the masters like Hemingway, Faulkner, Steinbeck, Gabriel Garcia Marquez. Meanwhile, my identity was being Haitian and not living there, living in Mexico and not being Mexican, being in the U.S. and not feeling fully American. Then, reading "The House On Mango Street" (by Sandra Cisneros) showed me you could write your experience. You could write about anything you wanted to, whether that meant mixing English with Spanish, or writing about being an immigrant or returning home. I also liked "Bodega Dreams" (by Ernesto Quinones), and "Dreaming in Cuban" (by Cristina Garcia). But Cisneros was pivotal to me. She showed me that I could write my story. You can write whatever you want.