NEW YORK, NY -- Growing up in a pretty chaotic household, Brando Skyhorse only knew a few things for certain. He was Native American from a brave, proud lineage. He was the son of an imprisoned American Indian political activist, and his mother was a full-blooded Indian named Running Deer.
None of these things turned out to be true.
It turns out Brando Skyhorse was Mexican American, like most of his neighbors in the Echo Park section of Los Angeles. His biological father was a Mexican immigrant who had abandoned his mother, whose real name was Maria Teresa. But he would not know the truth about himself, his parents or his ethnicity until his early teens.
"I think that my mom exploited the fact that people like to have stories told to them," said Skyhorse, who spoke to NBC News about his new memoir, "Take This Man." (Simon & Schuster, $26.00)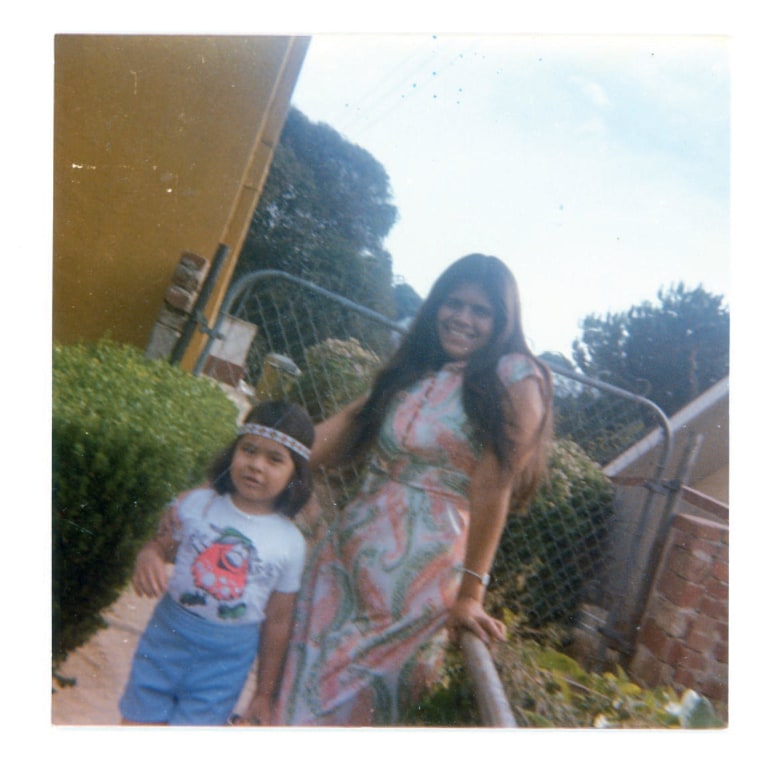 In his book, the 40-year-old writer details how his restlessly imaginative mother completely invented identities for both of them. 'I just don't want to be another Mexican girl in Echo Park,' his mother once admitted. So Skyhorse's "American Indian"childhood included his mom's insistence that her young son be excused from the Pledge of Allegiance at his elementary school, because of the persecution of Native Americans by the federal government.
"She didn't want to be ignored," said Skyhorse. "The best thing about my mother is that she made you feel special. Any time she was talking to you, you felt like you were getting the best story on earth – and you were."
Young Skyhorse had a new 'father' roughly every three years, which was a lonely and painful experience. Skyhorse's mother, flaunting turquoise jewelry and flowing dark hair, enthralled a succession of boyfriends and husbands with her exotic "American Indian" heritage.
"They basically followed the same routine," he writes about the men who would become his temporary fathers. "First, I hated them. Then I slowly grew to trust them. Then I really loved them. And then they left."
At age ten, Skyhorse was helping his mother launch a lucrative career as a phone-sex operator. Yet she was constantly looking for real love and companionship, and they spent weekends traveling the country on Amtrak as she auditioned potential suitors who responded to her personal ads. One of Skyhorse's "fathers" answered his mom's ad from a homeless shelter.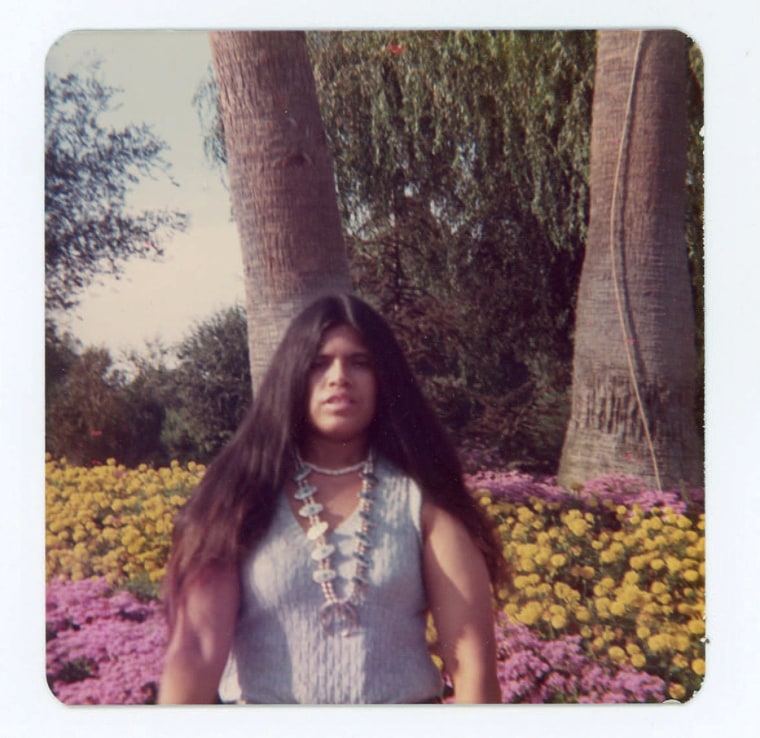 "At least it's never boring," his mother would say to him.
"She was fantastic and crazy but she really had a sincere heart. She was just in enormous emotional pain," said Skyhorse at a recent reading at La Casa Azul Bookstore in Manhattan.
Skyhorse began to unravel his mother's deceptions at age thirteen, based on his growing suspicions that her stories didn't add up. Each time he pressed his mother for details, she would deflect him with more lies or an explosion of rage. She still insisted that he was Native American, though, because that's how he was raised. After this revelation, she advised him to "try to be more more like the Mafia," and keep the family secrets.
"My mother forbade me from telling my story," he writes. "I kept our secret long after I needed to because my mother's lie had become my whole truth." Skyhorse's mother died in 1998, at age 50.
The author faced a significant personal transition once he discovered he was not Native American.
"It took a lot of negotiation, and it is something that I am even trying to negotiate with today," he said. "I am Mexican-American but I was raised as a sort of piecemeal American Indian. And that makes it complicated for me because I would like to know more Spanish, I would like to have a better understanding about my heritage and my culture – both cultures," he said.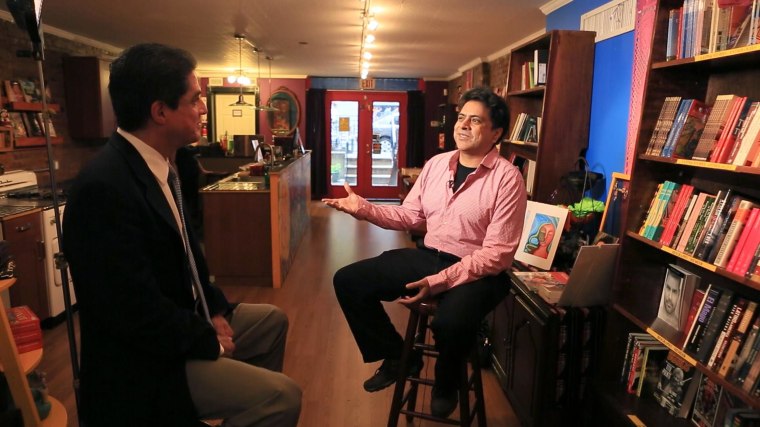 Despite a turbulent and often lonely childhood, Skyhorse was very gifted, and did well in school. On the day he received his acceptance letter to Stanford, one of the country's most prestigious universities, his mother's reaction was: "Of course you got in, you're smart. But are you smart enough to fix my VCR?"
Skyhorse pursued writing, and his debut novel, The Madonnas of Echo Park, won the 2011 PEN/Hemingway Award and the Sue Kaufman Award for First Fiction from the American Academy of Arts and Letters.
Natalia Dominguez, who heads up the Ft. Worth, Texas, chapter of Las Comadres & Friends Book Club sees universal themes in Skyhorse's story. "We Latinos, we are all storytellers. And we all have someone like that (Skyhorse's mother) in our families."
Dominguez enjoyed the hopeful aspects of 'Take This Man." "It is a story of how Brando discovered who he was; every family has its secrets, but he overcame them and was ultimately not victimized by them."
That, said Skyhorse, is what he hoped the book would show.
"We all may have dysfunctional families that cause us hurt," he said. "We may be stuck with the families we're given. But we don't have to have the pain."