/ Source: Associated Press
RIO DE JANEIRO — Former Brazilian President Luiz Inacio Lula da Silva was convicted of corruption and money laundering on Wednesday, the most high-profile conviction yet in a sweeping graft investigation that has jailed dozens of the Latin American country's elite.
Federal Judge Sergio Moro sentenced Silva to nine and half years in jail, but the former leader will remain free while an appeal is heard.
The decision was widely expected, even by Silva's own defense team, but is still stunning: The charismatic leader left office with sky-high popularity and is credited with pulling millions of Brazilians out of poverty and turning Latin America's largest nation into an important player on the world stage.
In many quarters in Brazil, the man known simply as Lula remains revered - both for his economic policies and his role in fighting for democracy during the country's dictatorship - and the 71-year-old is a front-runner for next year's presidential elections.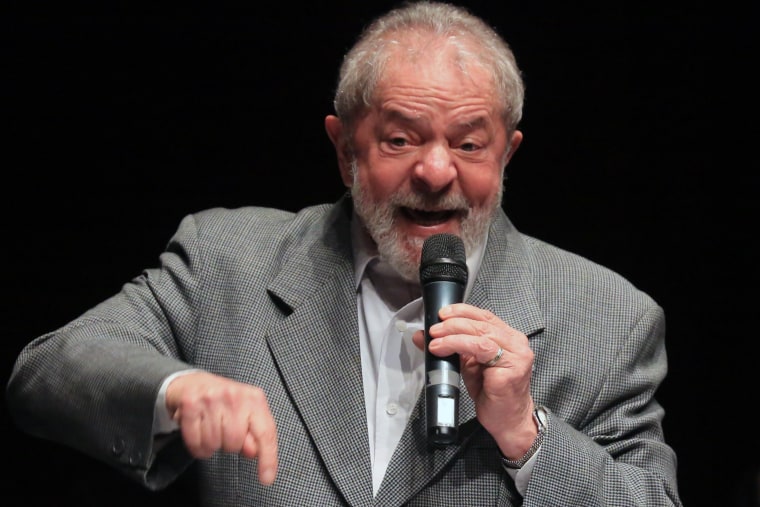 The case is part of a massive corruption investigation centered on state-run oil giant Petrobras that has led to the conviction of dozens of business executives and politicians.
Silva was accused of receiving a beachfront apartment and repairs to the property as kickbacks from construction company OAS. Prosecutors also alleged OAS paid to store Silva's belongings, but Moro dismissed that part of the case.
The former president has said the charges are completely unfounded, and his defiant testimony in the case was billed as a showdown between himself and Moro. Both men are seen as national heroes by some parts of Brazilian society.
"The present conviction does not bring this judge any personal satisfaction. Quite the contrary, it is regrettable that a former president be criminally convicted," Moro wrote in his decision. "It doesn't matter how high you are, the law is still above you."
Moro said he did not order Silva's immediate arrest because the conviction of a president is such a serious matter that he felt an appeal should be heard first.
A former union leader who became the country's first working class president, Silva served from 2003 to 2010.
The case will now be heard by a group of magistrates. If they uphold the conviction, Brazilian law says that Silva would be barred from seeking office. Moro also ruled that Silva should be barred from public office for 19 years.
Lawyers for Silva did not immediately respond to requests for comment, but the chairwoman of his Workers' Party dismissed the conviction.
"Judge Moro did what the media and the anti-Lula public opinion wanted," said Sen. Gleisi Hoffmann. "This is an embarrassing conviction, without evidence."