Indigenous people and police clashed in Brazil's capital city on Tuesday, as officers fired rubber bullets and tear gas while tribe members shot arrows in return during a protest against farmers' encroachment on reservations.
The demonstration was peaceful until police blocked some of the indigenous people, their bodies painted and wearing colorful headdresses, from climbing a ramp that led into the congressional building, according to a Reuters photographer on the scene.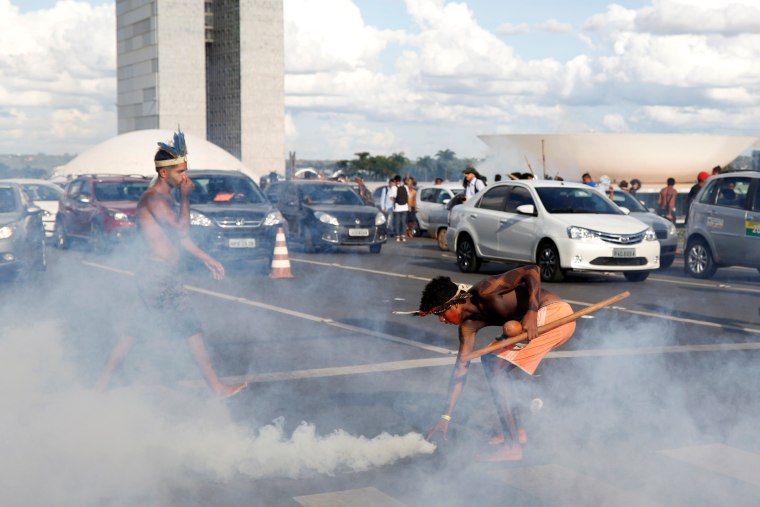 The clashes ended around dusk. Some indigenous people suffered light injuries. There was no immediate word whether any officers were hurt.
Dozens of indigenous people are killed each year in Brazil in fights with farmers and ranchers over land, often in the relatively lawless Amazon region, where hired gunmen have been used to push the indigenous off resource-rich reserves.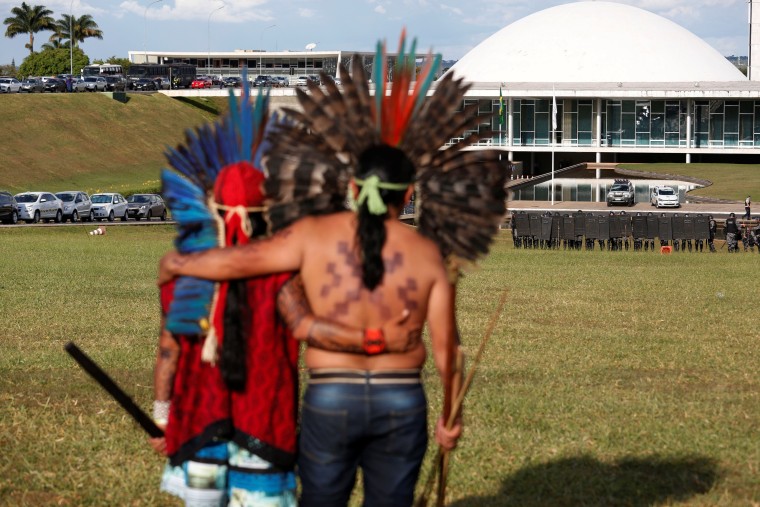 Sonia Guajajara, a coordinator for the march, said some 4,000 indigenous people and supporters took part in the protest.
It focused on legislation that would give the last word on deciding land boundaries for indigenous reservations to Congress, where a powerful farm lobby holds sway. Currently, Brazil's president retains the power to set such boundaries.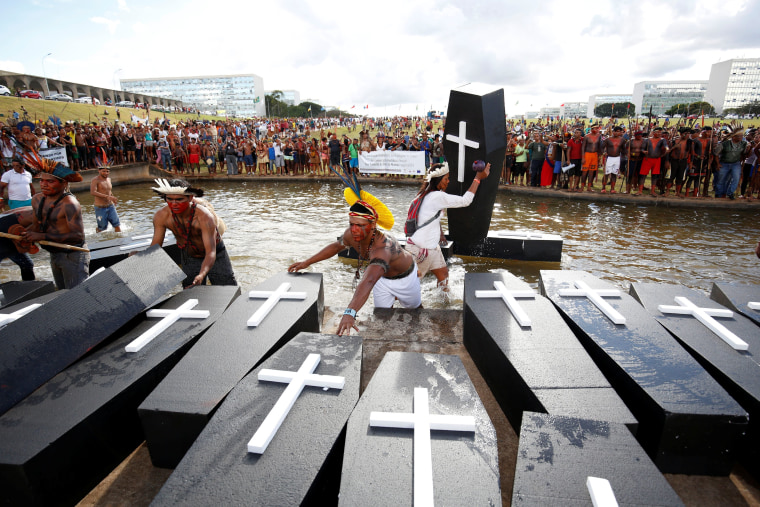 "We carried 200 coffins symbolizing the genocide and deaths of indigenous peoples at the hands of the authorities allied to agribusiness," Guajajara said.
She said the violent police response was nothing compared to that suffered by indigenous people in territories where deadly clashes continue over disputed land.
A police spokesman said the marchers went beyond the agreed point and invaded congressional grounds, requiring the use of force to keep them from entering the building. He said an arrow struck a police bag but no officers were hurt.
(Reporting by Ueslei Marcelino and Anthony Boadle; Editing by Jonathan Oatis)