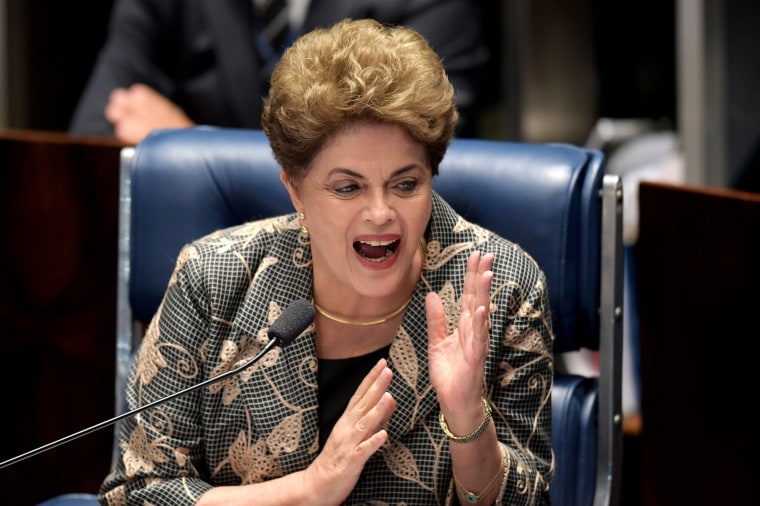 Brazil's President Dilma Rousseff made an emotional plea before Brazil's Senate Monday as her impeachment trial comes to an end.
"I'm here to look in your eyes and say with the serenity of someone who has nothing to hide that I haven't committed any crimes," Rousseff told her accusers. "Today Brazil, the world and history are watching us and waiting for the outcome of this impeachment process."
RELATED: Brazil Senate Committee Votes for Rousseff Impeachment Trial
Rousseff is accused of illegally manipulating the government budget. She has denied all wrongdoing and has described the impeachment proceedings as an attempted coup d'état, a description she again brought up in her speech.
"We are one step closer to a real coup," she said, noting that she was re-elected to power by 54 million voters in 2014.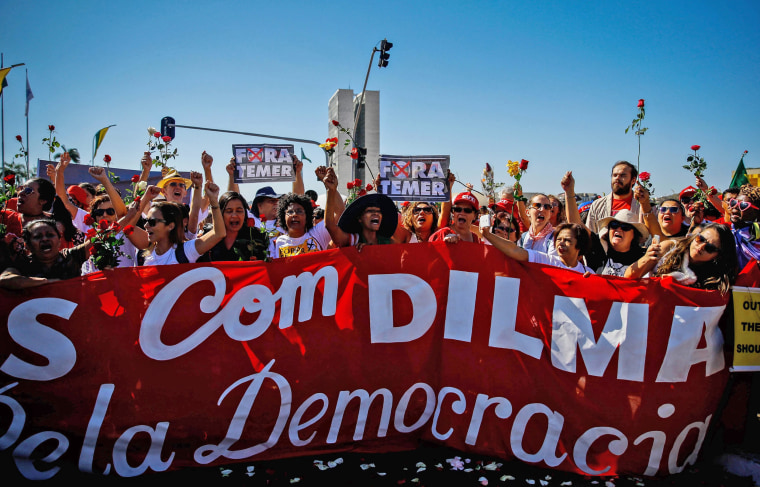 Rousseff spoke for over 30 minutes before the floor opened up to questions. The impeachment vote will take place after the questions and closing arguments have concluded.
RELATED: Brazil Senate Indicts Dilma Rousseff, Opens Impeachment Trial
The support of two-thirds of the Senate is required to remove Rousseff from office, which would end a decade of leftist rule by her Workers Party.
If she is impeached, interim President Michel Temer would serve out the remainder of the presidential term through 2018.
"I know I will be judged, but my conscience is clear. I did not commit a crime," Rousseff said, adding that "I can't help but taste the bitterness of injustice."