Patients with severe COVID-19 symptoms have been arriving at Dr. Joao Miori's hospital in ever increasing numbers this past week, requiring intubation, ventilation and days of intensive care before they either die or recover enough to be discharged.
Miori, 29, an emergency room doctor in his third year of residency at Sao Paulo's Federal University Hospital, explained that Brazil currently lacks the ability to carry out widespread testing, so those with milder symptoms are simply asked to return home and quarantine themselves.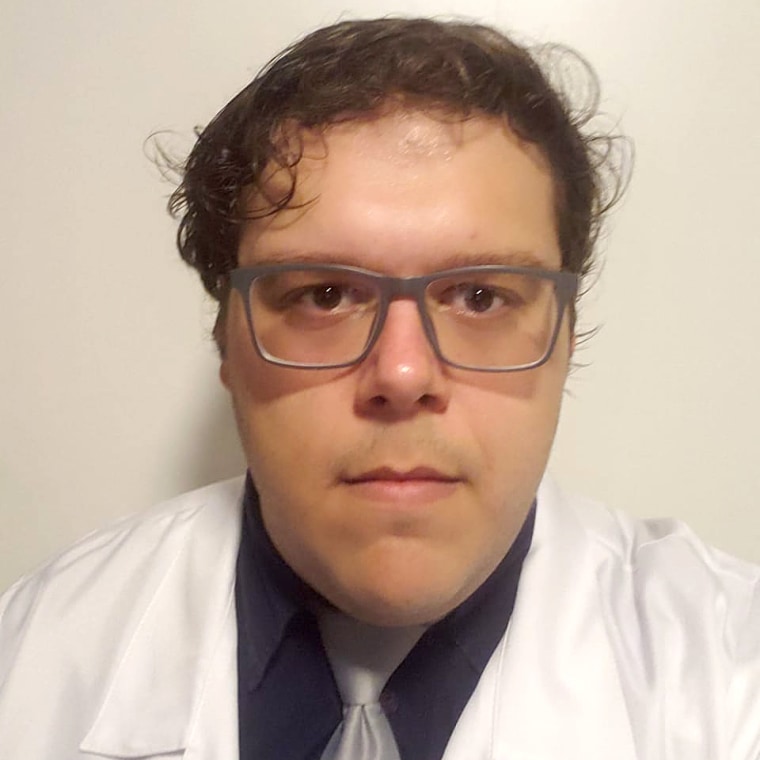 But, he says, many patients now refuse to leave the facility, and insist on staying in waiting rooms that may be filled with others infected with the virus.
"They think we're just blowing them off, so that we don't have to take care of them," he said in a recent phone interview. "They're scared, and I totally understand."
He worries, though, that patients not already infected when they arrive are more likely to be when they finally leave, while the viral load may be accelerated in any infected individuals.
Brazil was the first country in Latin America to report a case of COVID-19 and currently has the most cases in the region.
Miori blames mixed messages from the country's top leadership about the dangers posed by the novel coronavirus, and the undermining of social distancing measures that have been put in place.
As Brazil's already fragile health care system struggles to treat the surge of coronavirus patients, which is expected to rise exponentially in the coming weeks, medical practitioners say they're being hamstrung by President Jair Bolsonaro and his very public skepticism of directives on social distancing, quarantining and the pandemic's death toll.
"We know that we are nowhere near our top number of cases, and this kind of position is probably making it worse," Bolsonaro has said. "It is probably adding up to the confusion and the panic that people are feeling."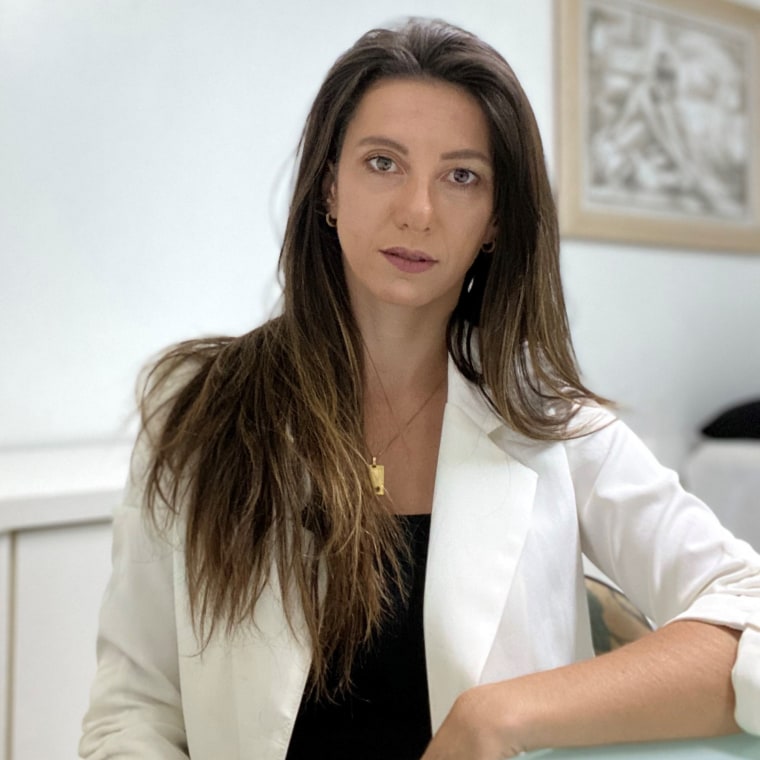 "Part of the state government demands something, then the city says something different, then the president says something different," says Dr. Michelle Almeida, a family physician based in the beach town of Garopaba, in southern Brazil. "People are confused about what they can do."
Dozens of doctors and medical professionals at public and private health care facilities across Brazil told NBC News via emails, WhatsApp messages, video and phone calls that they were proud of the work of their colleagues and hospitals, as well as the efforts of the increasingly popular health minister, Luiz Henrique Mandetta.
But many of them — often speaking in a private capacity — said that Bolsonaro, a populist firebrand who has already clashed with most of the country's state governors over lockdown measures and recently threatened to fire Mandetta, is still not taking the threat of the pandemic sufficiently seriously.
Download the NBC News app for full coverage of the coronavirus outbreak
Early in March, Bolsonaro dismissed the spread of the coronavirus as a media "fantasy," and weeks later he described it as a "gripezinha" -- the Portuguese word for a mild flu. Facebook and Twitter recently deleted a post of Bolsonaro touting an unproven antiviral for the coronavirus.
Recent polls show that Bolsonaro's cavalier attitude has significantly reduced his popularity among ordinary Brazilians.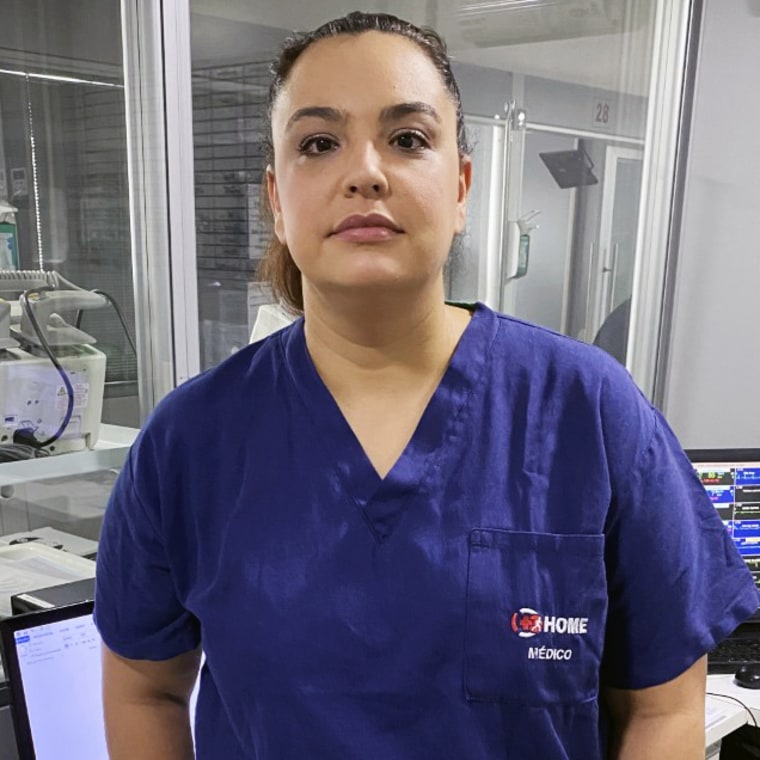 "We have a problem right now with the president," said Roberta Tallarico, 38, who runs the intensive care unit inside the private Home Hospital in the capital city Brasilia. While she said some governors acted judiciously to enforce lockdowns early, she expressed frustration with Bolsonaro's willingness to contravene them and flout his own health minister's medical advice. "He's really difficult. He doesn't believe the science and the doctors."
The country's overwhelmed medical professionals say the public health care system is historically underfunded, personal protective equipment is still in short supply, and intensive care units are already two or three times fuller than usual. Meanwhile, the president's recent public pronouncements and behavior have been seen as being deeply unhelpful.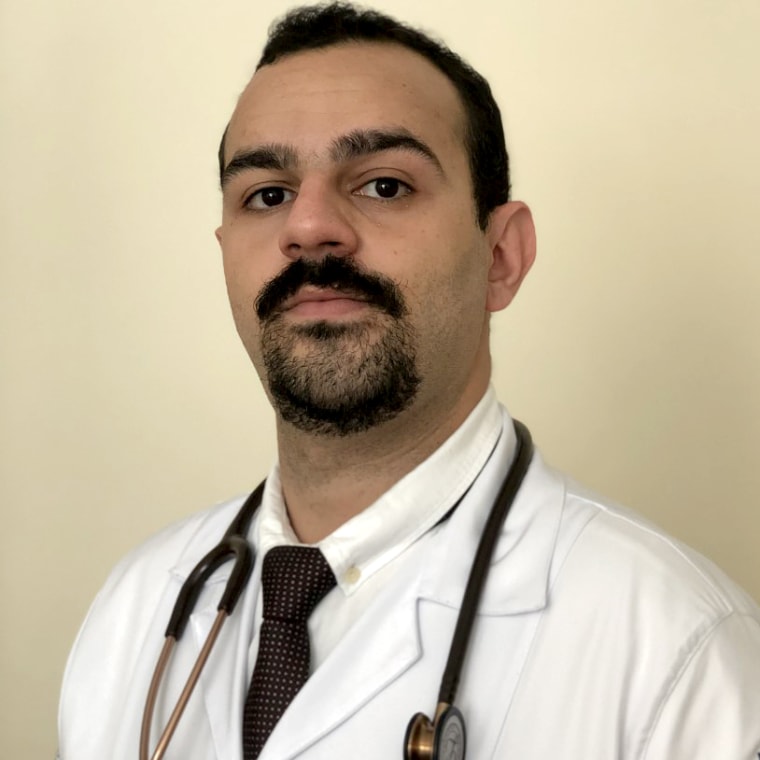 "It's so difficult," said Dr. Nilton Freire de Assis Neto, 28, an emergency room doctor practicing in Sao Paulo, who has taken to warning friends, family and patients that medical advice must be followed and quarantine is not a vacation.
"I tell them that people die on top of me, people die while waiting, people die because they don't breathe." He says many Brazilians are not following the advice because Bolsonaro himself continues to question it. "We talk to patients, talk to people about the importance of staying at home, and the president goes on TV and talks about the fact that he doesn't care if they stay at home."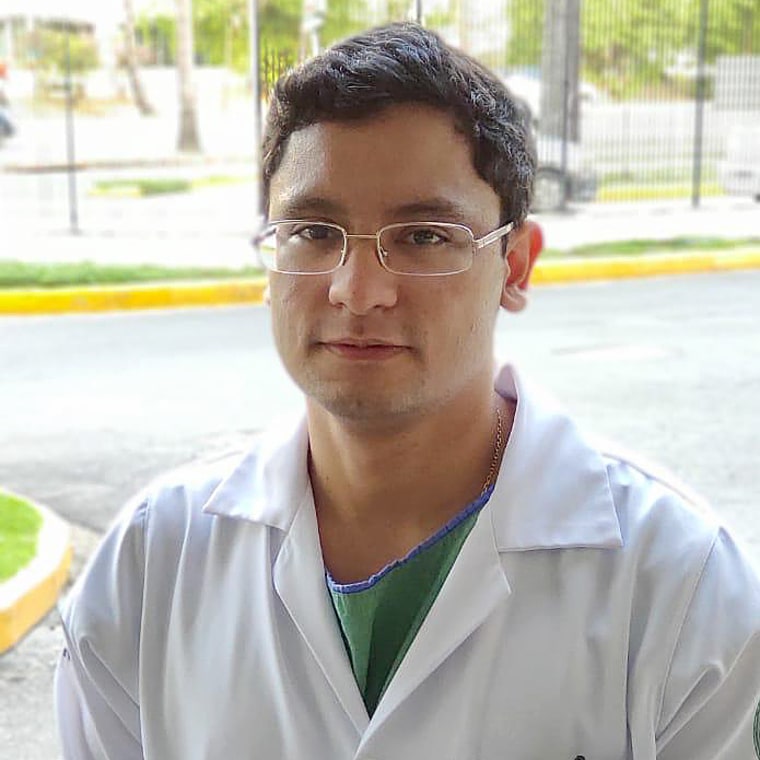 Dr. Ricardo Bandeira Filho, 32, is a lung specialist at the large Royal Portugal Hospital in Recife, which is now dedicated to treating coronavirus patients. "We feel like we have to struggle with him every day," he says of Bolsonaro, insisting that he was speaking in a personal capacity. Filho and his colleagues are now using social media and posters to try and inform the public of the consequences of ignoring restrictions on movement.
"People are starting to understand that other people close to them are getting ill and are are going to the hospital, and dying," he said.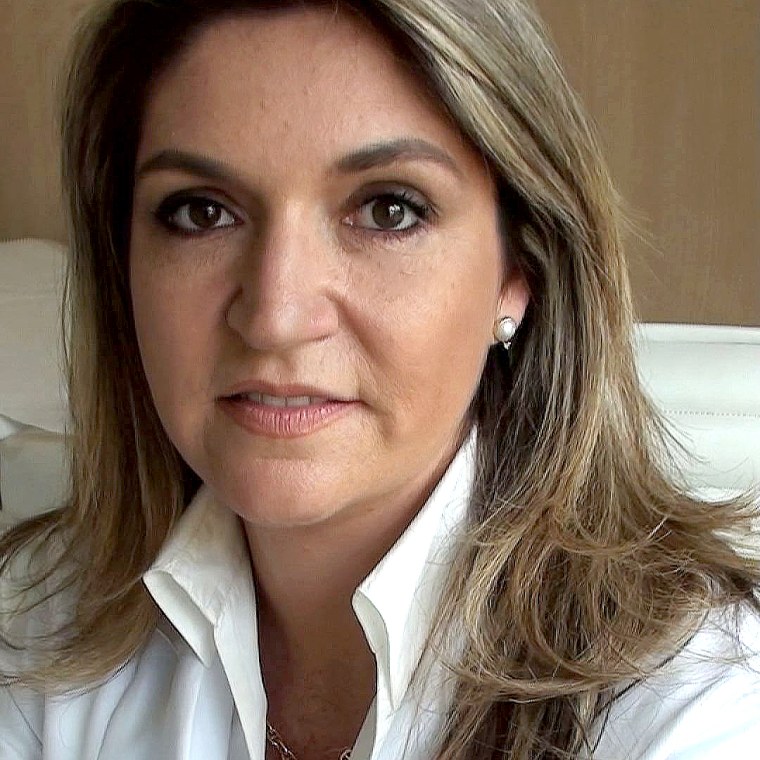 Dr. Lucila de Campos, 49, is a clinical immunologist and allergist at the University of Sao Paulo hospital, and has previously carried out research at Harvard Medical School. She acknowledged that there is the need for a debate that balances public safety with economic security — particularly in a developing nation like Brazil —but added that the current situation has frightened everyone, including doctors.
"We have a bad future for 20 days in Brazil," de Campos said, stressing that a purely scientific approach must be supported. "This can collapse the health care system for sure."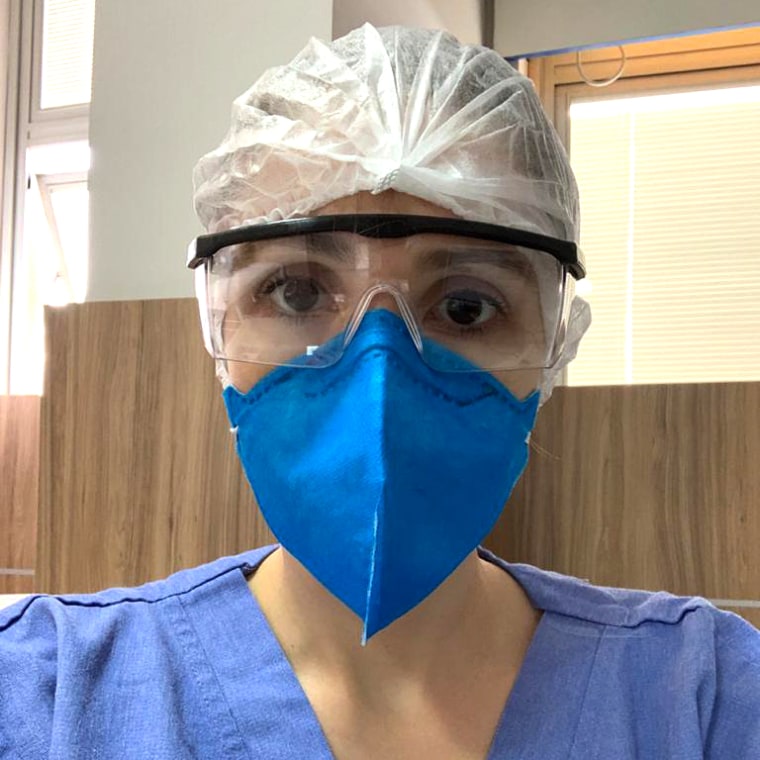 Dr. Amanda Steil, 25, a first-year doctor specializing in emergency medicine at the country's largest training hospital, Unifesp, has begun research into the psychological impact of combating the pandemic.
"The government is recruiting us to be on the front line," she said. "We felt that we were afraid of these kinds of patients, and that we were frustrated with not knowing for sure with what we were dealing."
Dr. Gustavo Janot, 49, has worked for 23 days straight at the intensive care unit of the Albert Einstein Israelite Hospital on the southwestern outskirts of Sao Paulo. Brazil's commercial capital is a COVID-19 hot spot, thanks to its busy international airport. Janot says the hardest moments for him during the outbreak have been when fellow doctors have succumbed to the virus.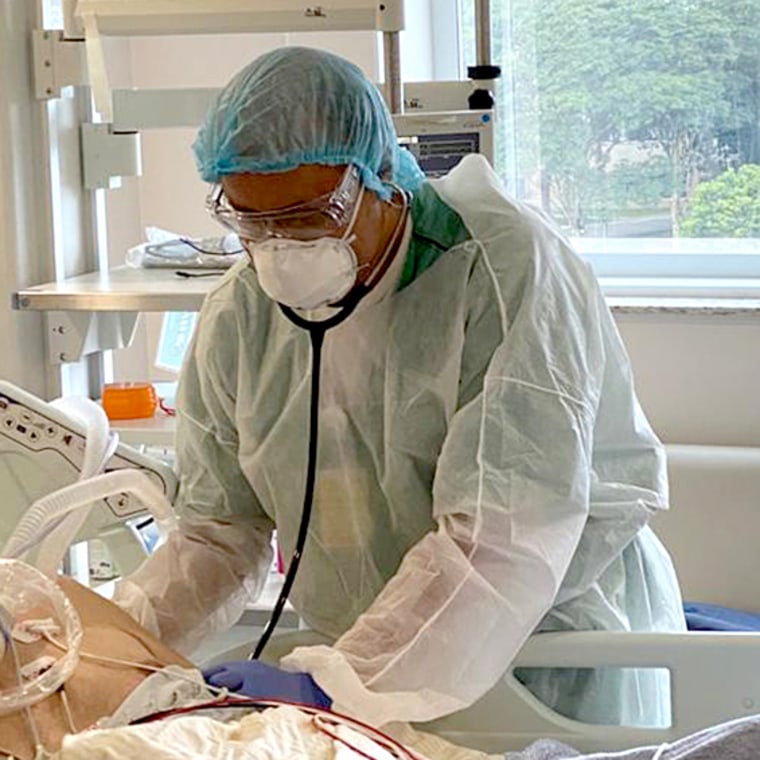 "It's very heavy emotionally to us to see your friends in the ICU bed under mechanical ventilation," he said in a Skype interview. "I think this is the toughest part, to see our colleagues in the firing line." But Janot credits Mandetta, the health minister, with doing "very positive things," adding the medical community is satisfied with the minister's actions.
Mandetta's daily press briefings have become must-see events for many Brazilians, with his detailed and lengthy technical answers to journalists' questions. But earlier this week, Bolsonaro threatened to oust Mandetta, according to reports, after the health minister warned he would publicly criticize the president if Bolsonaro didn't heed the experts' social distancing advice. "Nobody should forget that I'm the president," Bolsonaro said.
The Brazilian health ministry did not respond to NBC News' request for comment about the president's actions and the impact on the country's doctors.
Bolsonaro's now-infamous March 24 public address, in which he downplayed the virus' ferocity and explicitly criticized measures put in place by the vast majority of Brazil's 26 state governors and his own federal health service, remains unconscionable for many of the country's front-line doctors.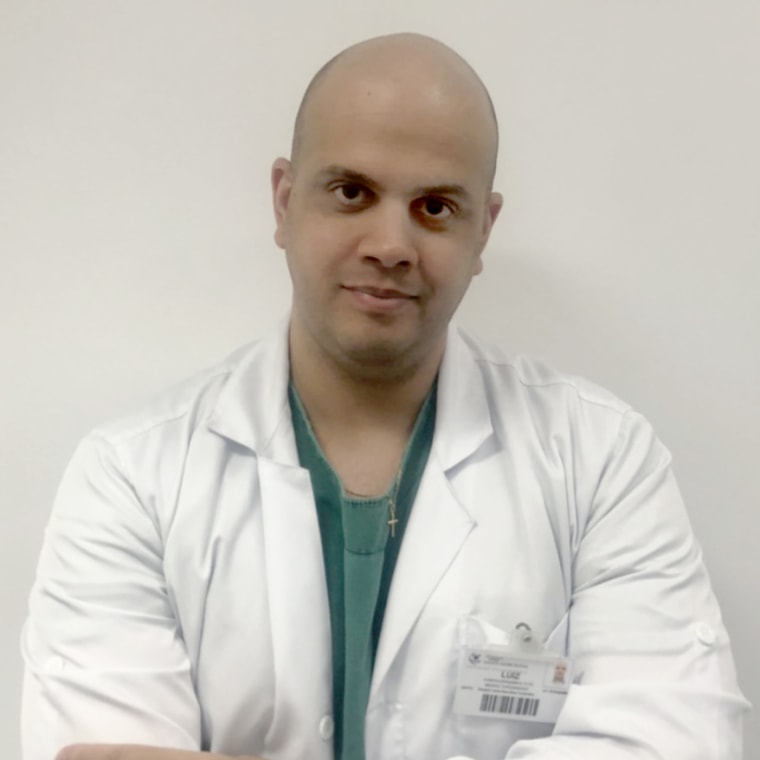 "That was a catastrophic speech," said Dr. Luiz Alberto Cerqueira Batista Filho, 39, an intensive care specialist at Sao Paulo's Santa Marcelina Hospital. "A lot of doctors feel that way too, I am no exception about that subject."
Filho says he is having a "tough time" with increasing patient numbers despite a doubling of the facility's ICU capacity. He is facing a shortage of mechanical ventilators, and is finding it hard to discharge COVID-19 patients from the hospital quickly. Some are staying intubated for 20 days, and he worries that he will soon run out of beds.
"At some point, the health system will not be able to deal with all of them," he said, likening his future to that of doctors in Italy. "We will have to start to choose which patient will have mechanical ventilation — I don't even want to think about it."
Follow NBC Latino on Facebook, Twitter and Instagram.