The story of a U.S. college student who used social media to accuse her boyfriend of domestic violence has gone viral in Brazil, where both are from and where his family owns one of the country's largest supermarket chain.
Melissa Gentz, a 22-year-old student at the University of South Florida, wrote a post on Instagram in late September about an incident involving her boyfriend, Erick Bretz, 25, that eventually led to his arrest and charges of domestic battery.
"I won't hide the marks of my story because NO woman should feel ashamed of feel blamed for being a victim of domestic violence," Gentz posted, alongside a photo of her face covered in bruises.
Gentz has now released audio of what Bretz told her during the altercation.
"You do not accept the man who has more dominance than you. You do not accept, you think you're the man of the relationship. But you're not, you're a woman, you see, you have to accept that!" according to an audio translation from the Daily Mail.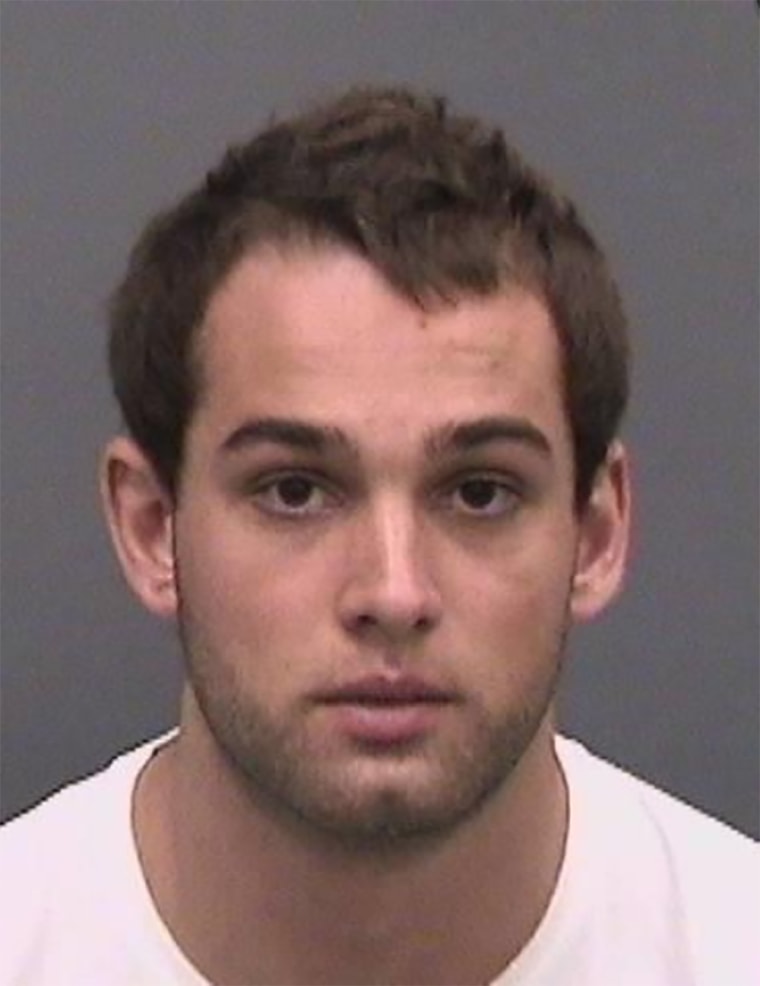 The incident took place at Gentz's Tampa apartment on Sept. 23. According to the police report, Bretz was "argumentative and jealous" after mixing sleeping pills and alcohol. He allegedly kicked Gentz in the face and strangled Gentz with his legs.
Gentz told police that he punched her in the face, pulled her hair and hit her with a bottle.
Tampa police arrested Bretz after the altercation and he was charged with domestic battery by strangulation and tampering with a witness. He pleaded not guilty and was released from county jail two days later after paying a $60,000 bond and surrendering his passport, according to The Tampa Bay Times. He was also barred from the University of South Florida campus and has a restraining order prohibiting any contact with Gentz.
Bretz's father is the owner of one of the largest supermarket chains in Brazil. He is also known for being part of Brazil's Motocross Championship circuit since he a teenager.
Gentz and Bretz had reportedly been dating for three months before the attack took place.
After Gentz's post went viral, celebrities in Brazil starting sharing her story on their own accounts.
"Women, for the love of God, pay attention to the signs. For the love of God, let's unite, it's past time," wrote actress and model Luiza Brunet on her page.
Even Brazilian musician David Holdt wrote a song titled "Livre Flor," which means free flower in Portugese, based on Gentz's incident while still calling attention to the issue of domestic violence in Brazil.
"I'm more than grateful for the beautiful song that David Holdt wrote for me," Gentz wrote on Instagram.
According to Human Rights Watch, almost a third of Brazilian girls and women said they have suffered violence during 2017 — ranging from threats and beatings to attempted murder. Over half of the attackers were current or former spouses or partners.
A Brazilian survey found that only a quarter of Brazilian women who suffer violence reported it.