Bread may be one of humanity's most simple and enduring staples, so how much is there to say about it?
Plenty, if you're acclaimed Mexican-American chef Francisco Migoya, and you quickly learn there are no easy answers when it comes to this food item. This would explain the heft of the book Migoya has co-authored with chef and scientist Nathan Myhrvold. Modernist Bread is the definitive book on bread, a stunning five-volume book weighing in at fifty pounds, coming in at over 2,600 pages and costing over $500.
"It's thrilling to think something so simple can be so complex and have so many parts to it," said Migoya, an award-winning chef and author who conducted over 1,500 experiments to produce 1,200 recipes.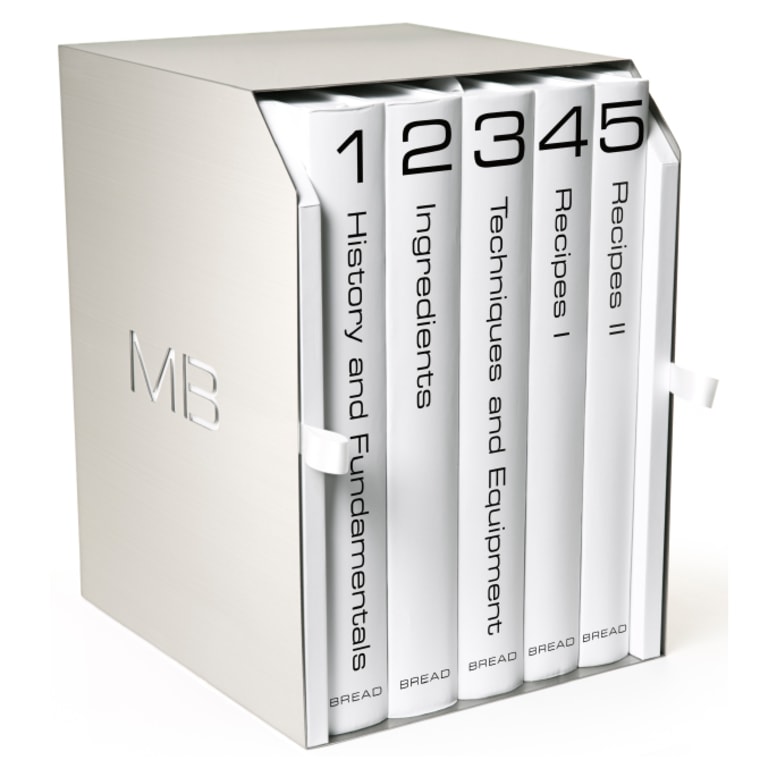 You'd expect nothing less from the team of chefs, researchers, and writers responsible for Modernist Cuisine: The Art and Science of Cooking — the 2011 award-winning and groundbreaking multi-volume work which showed readers the real science behind cooking with a focus on avant-garde techniques. The book was illustrated with Myhrvold's heart-stopping cutaway images of pots, pans, ovens and grills sliced in half to give readers rarely seen views into how our food cooks.
It was the culmination of Myhrvold's lifelong passion for cooking which the former chief technology officer for Microsoft has diligently pursued.
But cooking isn't baking. So in 2014, when Myhrvold turned his team's multi-disciplinary attention to bread making in all its forms, he tapped Migoya, 43, to be head chef and direct research at the Modernist Cuisine headquarters in Bellevue, Washington.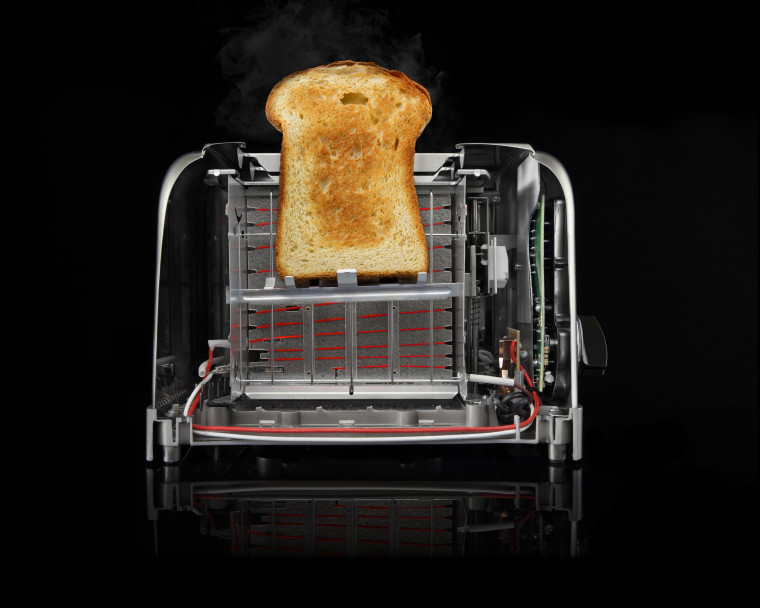 A professor at the prestigious Culinary Institute of America, Migoya had already published several books, including the International Association of Culinary Professionals (IACP) winning, The Elements of Dessert (Wiley, 2012) and worked in several high-voltage restaurants in New York City and California.
"[Nathan] was very keen that I had three Michelin star experience," Migoya told NBC News.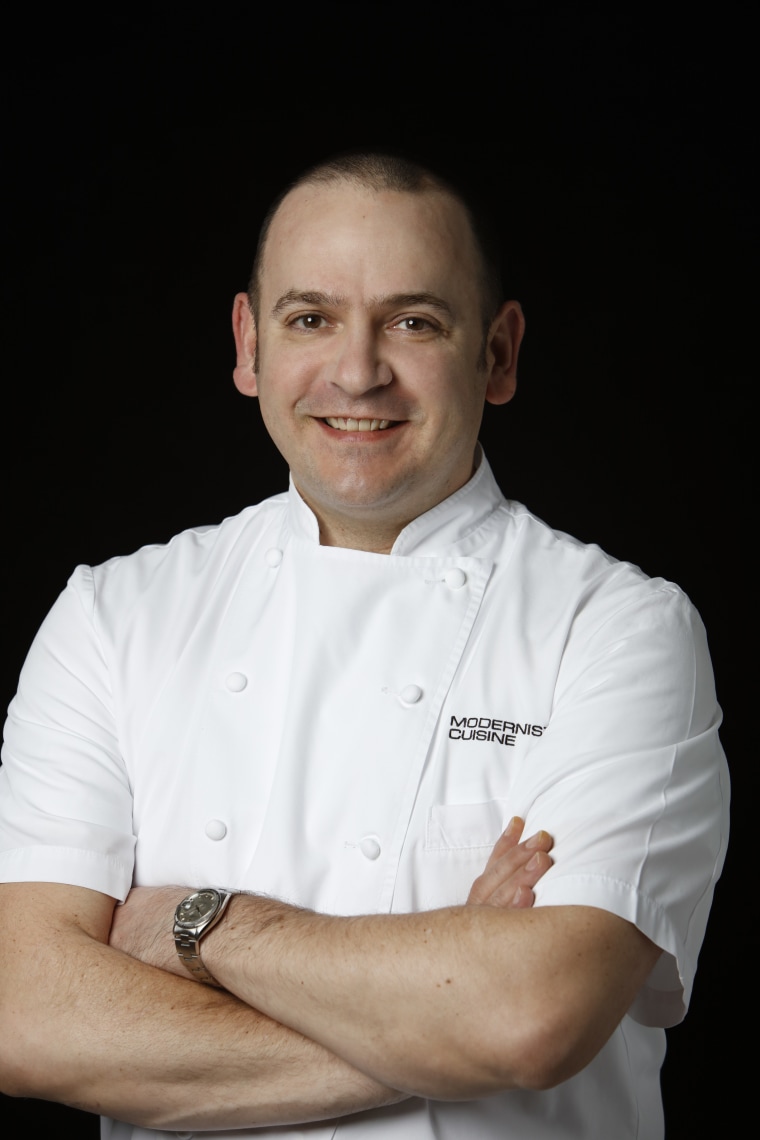 Migoya's first challenge was teaching a group of chefs how to bake bread, a trial by fire experience he understood first hand. Newly arrived in New York City in 1998 with advanced culinary degrees from both his native Mexico City and Stasbourg, France, the restaurant job that brought him stateside wasn't what he expected. Migoya found himself searching the Sunday New York Times for work and came across an ad for a pastry cook at the well-known The River Café in Brooklyn.
Agreeing to a try out, he was offered a job by the end of his first shift. But it wasn't until Migoya got to another internationally known restaurant, Thomas Keller's French Laundry and Bouchon Bakery that he started making bread, relying on the staff to teach him the ropes.
"Pastry is very consistent in regards to execution and it's very easy to make something consistently," said Migoya. "With bread, you're dealing with this living thing."
Migoya explores this complexity in the book, testing pre-conceived notions about bread making both past and present. His over 1500 experiments yielded results that surprised even Migoya. For example, the deeply held belief that heirloom dough starters passed down for generations were better just didn't hold up.
"The reality is that if I give you some of my sourdough starter, in a couple of weeks, what's living in it, is going to be very different from when I gave it to you," said Migoya. "Unfortunately, the emotional attachment that people have to these starters, there's nothing to be attached to, because it always changes."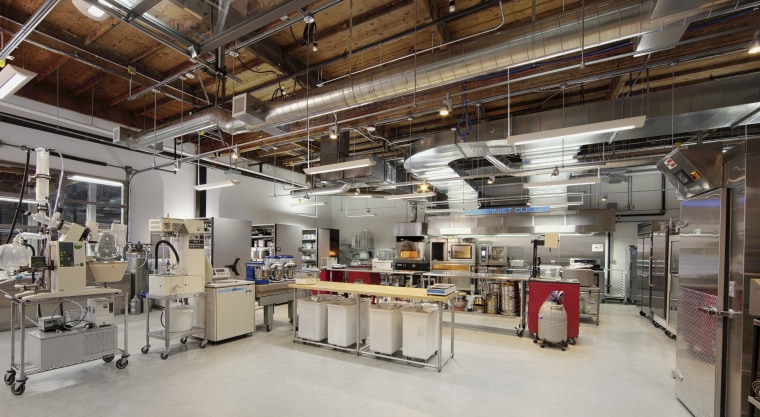 Migoya even took on the Mexican flavors he'd grown up with, mixing huitlacoche, a fungus that grows on corn, into sourdough and serving it with mole butter and re-engineering the iconic corn tortilla with rye grain.
"In our book, you have a recipe for rye tortillas made with rye grain." says Migoya. "They're delicious and also stretchy like corn tortillas. All it was, was mimicking this ancient practice of nixtamalizing corn applied to different grains," said Migoya.
But it's their take on artisanal versus industrial bread that may draw the most attention.
While the book delves deeply into traditional techniques — replicating breads from Roman times through the Renaissance to the late 1800s - Migoya makes a case for the bagged loaves of bread that fill up our grocery store shelves.
"I think we should be able to have different foods and not make an immediate assumptions as to what is good and what is bad," said Migoya. "If I had a grilled cheese sandwich with sourdough bread, it might be fine, but not as good as with this white fluffy bread. That's just the food, taste memory that I would have of this grilled cheese sandwich. Everything has its place and its time."
It's all in the cause of warning would-be bakers from romanticizing the past at the cost of innovation. Migoya cites Lionel Poilâne of France who brought pre-war bread back into fashion, Jim Lahey who popularized no-knead bread, and Chad Robertson of San Francisco's Tartine, as bakers who have helped bread take a big leap forward and altered our current bread landscape for the better.
"I hope people will realize that the best bread is now, the best is yet to come," promised Migoya.