You might know John Leguizamo as Aurelio, the chop shop mechanic from the action thriller movies "John Wick." Or you may recognize his voice as Sid the Sloth in the popular "Ice Age" kids franchise. But before starring in multi-million dollar movies, the award-winning Latino actor crafted his comedic talent with one-man plays like "Spic-O-Rama" and "Mambo Mouth."
Many of these plays were often based on personal, sometimes dark moments from Leguizamo's life. This month, the actor, comedian and playwright brought one of his most intimate shows — the Tony-nominated "Latin History for Morons" — to a wide streaming audience on Netflix.
"Latin History for Morons" was inspired by Leguizamo's son — who was being picked on racially in school — and is essentially a journey about rediscovering Latin identity. Many Americans — including U.S. Latinos — are not familiar with the history and culture of Latin America as well as the deep roots of Americans of Hispanic ancestry and its influence on our American story.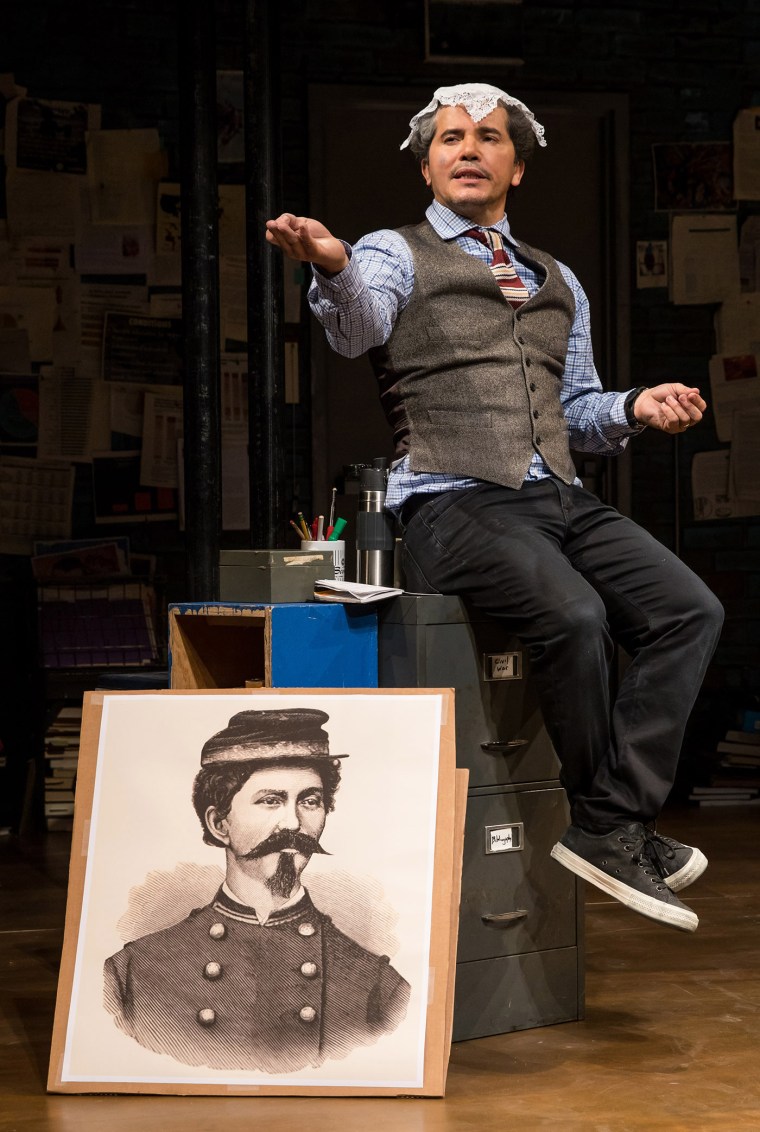 On Friday, November 16, PBS is airing the premiere of "John Leguizamo's Road to Broadway," which tells the backstory of his acclaimed one-man show, and profiles the actor's long career path from stand-up comedy to Hollywood and the Great White Way.
The actor's parents immigrated from Colombia, and one of his grandparents was Puerto Rican. He wanted to learn more about Hispanic historical figures and unexpectedly ended up empowering himself (and others) on stage with a 90-minute tongue-in-cheek play that covers 3,000 years of history, from the Aztec and Incan empires to Spanish patriots in the Revolutionary War to other unsung figures who remain largely unknown to everyday Americans.
Leguizamo shared four of these heroes in a phone interview with NBC News.
Jovita Idár
Jovita Idár was a Mexican-American woman who became a pioneer in journalism, education, and political activism at the beginning of the 20th century.
The daughter of a small Spanish language newspaper publisher in Laredo, Texas, Idár wrote articles for La Crónica (The Chronicle) under a pseudonym, exposing poor social and economic conditions that marginalized and exploited Mexican-Americans.
She was also an outspoken civil rights activist who denounced racism and segregation at a time when Mexican-Americans were being lynched, and signs declaring, "No Negroes, Mexicans or dogs allowed" were commonplace in small businesses and public spaces.
Idár resonates with Leguizamo, he said, because she championed education as a tool of empowerment for Mexican-Americans.
"There is no other means to do it but ourselves, so that we are not devalued and humiliated by the strangers who surround us," said Idár. And now, a century later, Leguizamo finds himself on stage or behind the camera channeling that same urgency to his Latinx fans.
"Education is the first step to empowerment," Leguizamo told NBC News. "We need to see the power of our contributions to feel more inside ourselves, more inside our bodies, more inside our culture. And now [after the experience of putting together "Latin History for Morons"] I feel like we Latinx people created America."
Arturo Schomburg
Arturo Schomburg was an influential black historian, writer, activist and collector who helped set the foundation for African-American studies in the United States. This Harlem Renaissance intellectual was the founder of the Negro Society for Historical Research and president of the American Negro Academy — two organizations that promoted black culture and history.
But very few Americans today know that this champion of black identity was really a Spanish-speaking black Puerto Rican with a German last name.
Historians point out that a defining moment in Schomburg's life happened early on in Puerto Rico, when a schoolteacher told him that black people on the island had no history.
The idea of having no past would later fuel his passion to collect anything and everything documenting the black diaspora, from newspaper clippings and pamphlets to books, manuscripts, and other memorabilia that could help younger blacks visualize their cultural and ethnic roots. Today, Schomburg's collection is kept at the 135th Street Branch of the New York Public Library.
Leguizamo similarly identifies with Schomburg's passion to learn about his past. Leguizamo told NBC News that if teachers had included more Latino and indigenous heroes in school, he would have not felt so isolated or locked out.
"You see all these white heroes, everybody is white, all the literature classes—your Shakespeare, your poetry — everybody's white, and you start to feel less than," Leguizamo said. "If I would have learned about all the great contributions Latinx people made to America, I would have never felt like an outsider. If I would have seen those heroes in my school books I would have never felt like there was no place for me."
Sylvia Mendez
Sylvia Mendez was awarded the Presidential Medal of Freedom in 2010 for her lifelong commitment to civil rights. Her path to empowerment started when she was a little girl; she was the Mexican-Puerto Rican schoolgirl in the landmark case Mendez vs. Westminster — her family fought the fact that a California school didn't allow her in because it was only for whites — which set the groundwork for school desegregation in California, and eventually the entire country.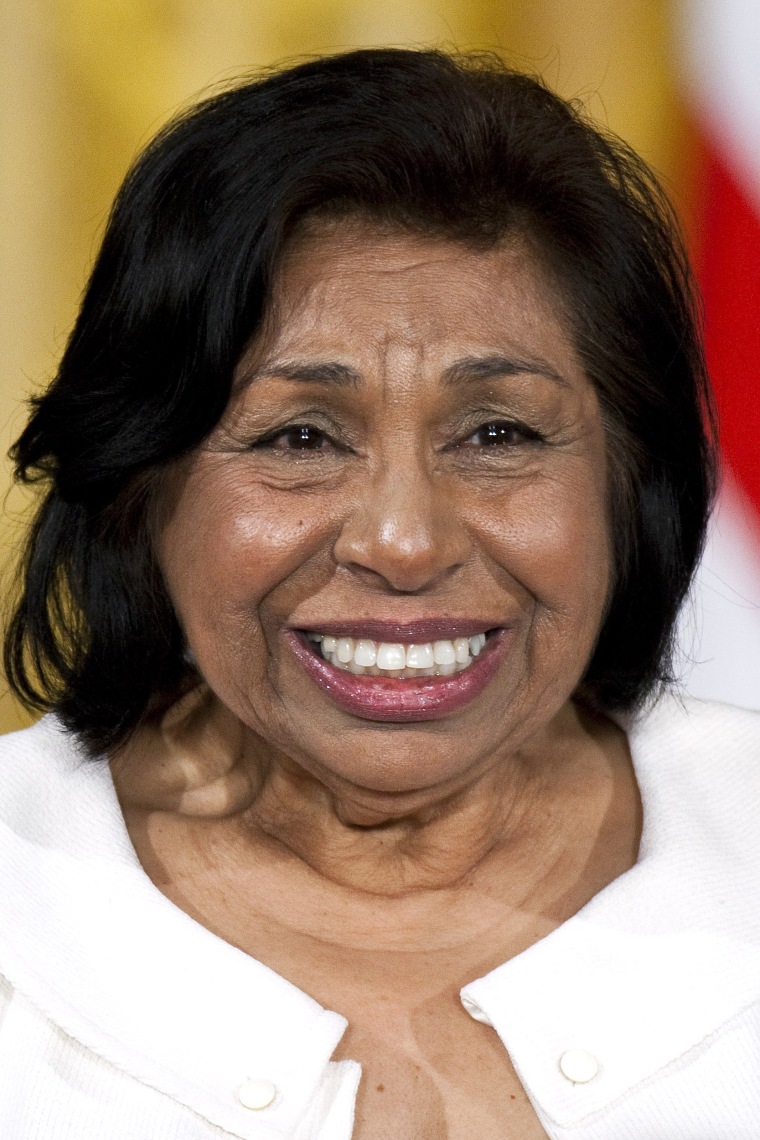 Thurgood Marshall (who would later become an associate justice for the U.S. Supreme Court) filed an amicus brief supporting Mendez on behalf of the NAACP. This brief upheld that segregation opposed the values and laws of democracy, an argument that was also used in Brown vs. Board of Education — the Supreme Court case that ended racial segregation in all public schools.
Mendez became a nurse and has dedicated the rest of her life to educating younger generations about the Mendez case and urging youth to stay in school.
For Leguizamo, Mendez is a trailblazer who planted the seeds of success for future generations of Latinx students.
"She was one of the first people of color — a Latinx woman — who fought against segregation," Leguizamo said. "She opened the doors to better schools for all of us."
Mendez also reminds the actor how students still feel excluded. "If you don't see yourself talked about in your school days, how can you see yourself projected into the future? How can you see yourself projected into success?" he asked.
Desiderio Alberto "Desi" Arnaz
Arnaz was a Cuban-born actor, musician and TV producer who became an American icon as Ricky Ricardo in the groundbreaking sitcom "I Love Lucy." But for Leguizamo, Desi is like an imagined padrino or godfather who can still mentor younger generations of aspiring Latino actors in show business.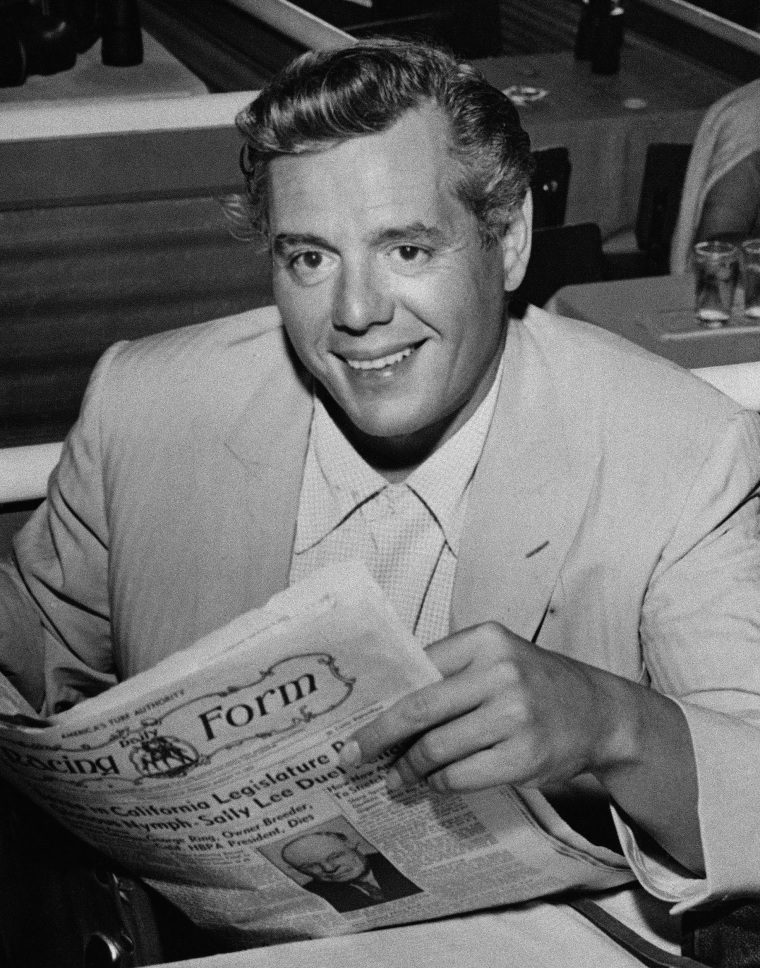 "He was the first Latin actor I saw on TV, and was a pioneer — he used [35 mm] film cameras and a live audience to create the sitcom of modern day TV — and then he started his own production company, which produced Star Trek and The Untouchables," Leguizamo said.
But what speaks most directly to Leguizamo about the late Arnaz is the idea that anyone could become an unexpected hero by opening doors for others — something he has been doing too.
"I feel like an unexpected pioneer," Leguizamo told NBC News. "I felt so invisible, like our culture was always being excluded, that we didn't even have a seat at the table. So I tried to fill in that gap by writing my own stuff about Latinx people and the way I saw them. And by accident, I was breaking down doors for other Latinx performers, writers and comedians."
FOLLOW NBC LATINO ON FACEBOOK, TWITTER AND INSTAGRAM.