A joyous Lindsay Mendez took to the stage Sunday night at Radio City Music Hall to accept a Tony Award for her role in Rodgers and Hammerstein's "Carousel" on Broadway with a message that resonated for artists, especially those of Latino descent.
"When I moved to New York, I was told to change my last name from Mendez to Matthews or I wouldn't work," she said. "And I just want to say how proud I am to be a part of a community that celebrates diversity and individuality."
Accepting her award, for best performance by an actress in a featured role in a musical, Mendez encouraged others to stay true to themselves. "To all of you artists out there," she said from the stage, "just be your true self and the world will take note."
Originally from Norwalk, California, Mendez is of Mexican and Russian Jewish descent. She joins a small circle of Latina Tony winners through the years, including Rita Moreno, Chita Rivera, Priscilla Lopez, Sara Ramirez and Karen Olivo.
"Just because you're a minority, doesn't mean you only have to play roles that are set to be a minority," Mendez said at a backstage press conference. "I love getting to play this crazy Maine girl in New England — an accent I'd never thought I'd have to hone."
In advance of the Tony Awards, Mendez spoke with NBC Latino about initially learning of her nomination.
"I was at home in bed in my pajamas," she said. "Then so many people called to tell me the news that my phone basically died. I had been thinking that maybe it (a nomination) could happen, but I didn't want to jinx it."
Mendez has appeared on Broadway in "Wicked," "Godspell" and "Everyday Rapture." "In almost every cast I've been in, there has been maybe one other Latin person, or none," she said. "In almost every job I've gotten, including 'Carousel,' I've been told no before I was told yes. But I've just always thought that if I brought my best, people would want to work with me."
A review from The Hollywood Reporter called Mendez "the revelation of this uniformly gifted cast," while The New York Times praised her "expertly crafted and beautifully sung" performance. Mendez also won a Drama Desk Award and an Outer Critics Circle Award for her portrayal of Carrie Pipperidge.
"Sometimes Latin people come and see me at the stage door, and say they are happy to see someone like them on stage," Mendez said. "So I feel lucky to be part of this theatrical community — and to be honored and accepted here in this way."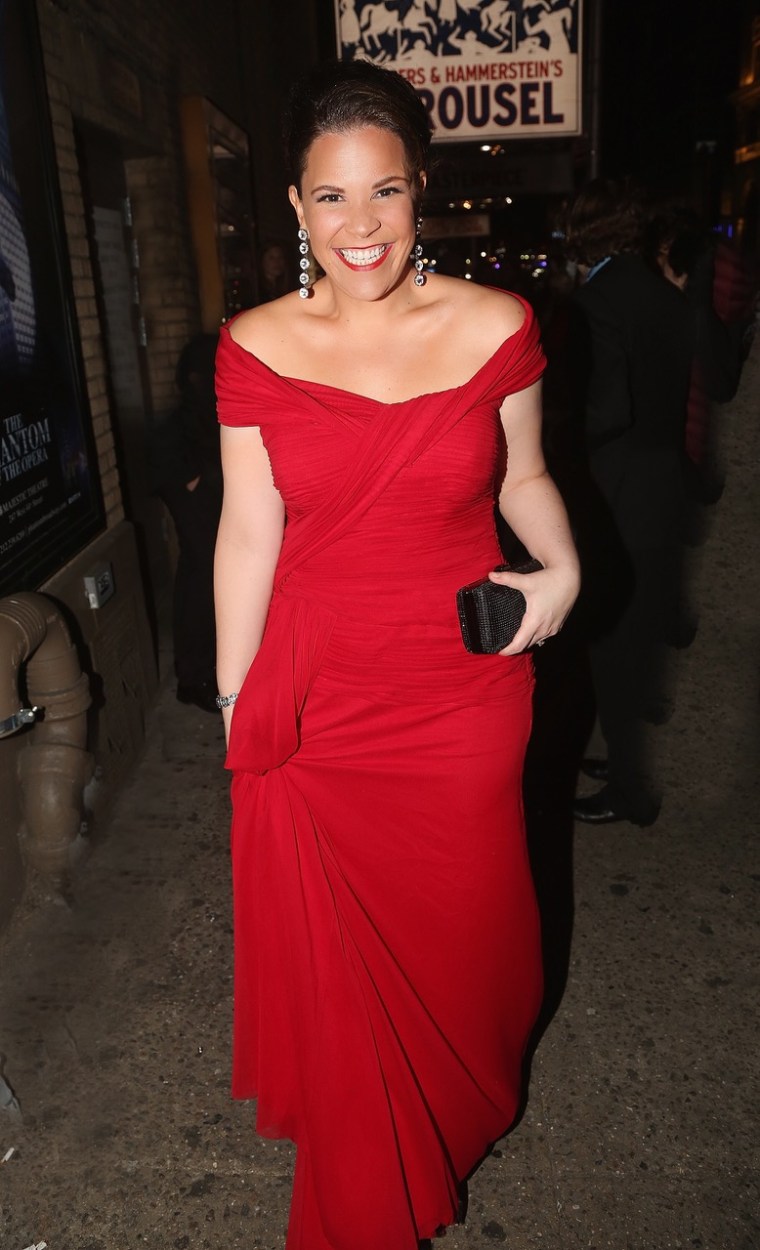 Ralph S. Opacic has known Mendez since she was six years old, when he directed her in a children's summer theater program. "Even then, from the very beginning, her talent surpassed her age. Her voice was powerful, and so beautiful." Opacic is founder and executive director of the Orange County School of the Arts, which Mendez attended before moving to New York to pursue her career. "She always knew what she wanted to do. She was fully committed to Broadway and the theater," he said.
Broadway actor and teacher Kirsten Wyatt has been friends with Mendez since they performed together on Broadway in "Grease."
"She has worked hard to get where she is, and she is persistent," she said. "Her take on her role in 'Carousel' is so interesting and unique; I saw her in that part and I cried, I was so proud of her."
Wyatt said that students at Actor Therapy, a training and mentorship program that Mendez co-founded in 2012, have been "over the moon" about Mendez' success. "How exciting is it to see your teacher get this kind of acknowledgement? How much more inspiration can you get than that?"
In addition to Mendez, prominent Latinos took home prestigious honors on Sunday night. John Leguizamo received a special Tony Award for his body of work. On the live broadcast, he said he was an example of how theater can change — and save — a person. "Theater teaches you how to understand other people, how to feel empathy for those who are not like us."
Chita Rivera received a Tony Award for lifetime achievement in the theater.
"I wouldn't trade my life in the theater for anything," Rivera said, "as the theater is life."
Raul A. Reyes is an NBC Latino contributor. Follow him on Twitter at @RaulAReyes, and on Instagram at @raulareyes1.