In California, a proposed bill to reinstate the use of affirmative action in college admissions has resulted in backlash and tensions between Asian and black and Hispanic Democrats.
Latino state senator Ed Hernandez introduced a bill to allow voters to rescind the state's current ban on using race and ethnicity as a factor in college admissions. Those supporting the proposal say black and Latino students are more likely to attend the state's lowest-performing schools which affects their ability to be accepted into the state's four-year universities.
But the proposal has gotten vigorous pushback from families of Asian descent. They fear Asian-American children, enrolled at many of California's top schools in greater numbers than their proportion of the population, would be dismissed from admission due to their ethnicity.
For fall 2014, 36 percent of University of California in-state freshman admissions offers were to Asian-Americans, 29 percent to Latinos, 27 percent to whites and 4 percent to black students.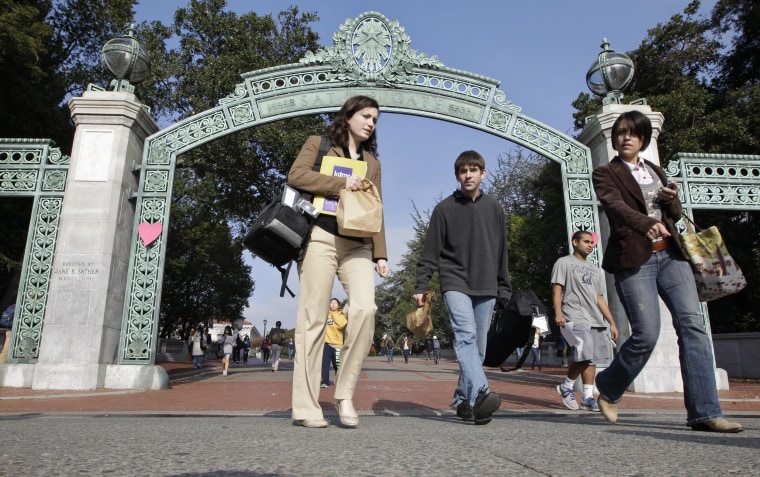 Democratic lawmakers have split along racial lines. Three Asian-American senators withdrew their support of the bill after public criticism. Since then, six black and Latino lawmakers have withdrawn endorsing Chinese-American stat senator Ted Lieu in a congressional primary.
Seeking to capitalize politically, Republicans are now targeting upwardly mobile Asian-Americans angered by the proposal.
"I can't go and tell my kids, `Hey, because you're Asian you can't get into the school you want,'" said Peter Kuo, a Taiwanese-American Republican candidate for state senate.
Hernandez said his proposal would not impose quotas based on ethnicity, which has been ruled unconstitutional, but would add race, ethnicity and gender to a list of factors college admissions officers already consider, such as extracurricular activities and family income.
Rather than debate Hernandez's full proposal, lawmakers now plan to hold hearings about affirmative action and other aspects of campus equality.
--Reporting by the Associated Press