The much-anticipated release of "American Dirt," a novel about a mother and son who flee Mexico for the United States after their family members are killed by a drug cartel, has prompted a seemingly endless stream of discussion as people representing all sides of the debate continue to speak out.
By now, most are familiar with the details surrounding the controversy. The novel's defenders maintain that Jeanine Cummins' book, released on Jan. 21, is an important narrative confronting a topical issue, U.S. migration from Mexico and Central America. The book has been championed by high-profile celebrities, like Oprah who named it her bookclub pick.
The novel's critics, however, primarily consisting of Latinos and other people of color, have deemed the book opportunistic and racist and are questioning why Latino authors often don't receive a similar level of support for their projects, which touch upon similar themes and are written from an insider's perspective.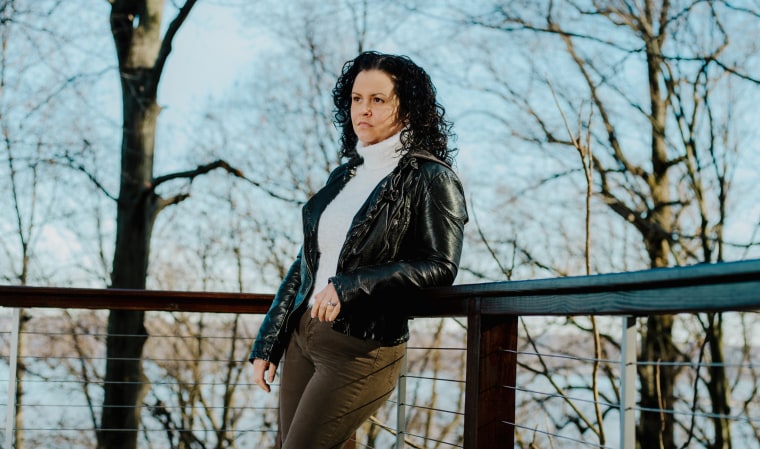 But this week brought two major developments in the "American Dirt" saga. The novel made its debut at No. 1 on The New York Times's best-seller list for hardcover and for combined print and e-book fiction, hours before its publisher canceled the rest of the author's tour Wednesday, citing security concerns.
As the discussion continues, some are asking what's next. How might the conversation surrounding "American Dirt" be capitalized to diversify the publishing industry in an actionable way?
#DignidadLiteraria: a social movement to diversify the industry
One thing people on both sides of the controversy agree on is that "American Dirt" has further revealed the schism between a publishing industry that is majority white and readers and writers of color. According to the latest diversity survey from Lee & Low Books, which was released on Tuesday, nearly 80 percent of book publishers and agencies are white. Latinos are particularly underrepresented, making up 6 percent of the industry as a whole and 3 percent of the industry's leadership.
Though there have been initiatives in recent years to diversify the industry, including the organizations Latinx in Publishing and We Need Diverse Books, the needle hasn't moved all that much, as evinced by the 2015 diversity survey from Lee & Low Books, which also stated that the publishing industry was approximately 80 percent white.
Yet the nearly omnipresent responses to "American Dirt" suggest that the book will be an inflection point for the publishing industry.
Latino critics have already somewhat upended publishing by bypassing the traditional modes of book reviewing. Initially these critics began sharing their thoughts on the book through blog posts, tweets and memes, but once the controversy began picking up steam, their thoughts were elicited and shared in the opinion sections of major outlets. Now hundreds have become involved with #DignidadLiteraria, a social movement that calls for social media and in-person actions to share Latino stories. The movement was spearheaded by authors Myriam Gurba, David Bowles, and Robert Lovato, the initial and most vocal critics of "American Dirt."
"We made our point. Now we should pivot toward something far more important than a single white woman who stole our stories," reads #DignidadLiteraria's mission statement. "We call on Latinx writers, artists and rebels to join us in staging actions this coming week: inspired, angry, beautiful actions that will draw the nation's attention to a community of 60 million left off of bookshelves and out of the national dialogue."
According to Bowles, the movement has been functioning "organically" thus far as he, Gurba and Lovato are reaching out to authors and booksellers in different cities to organize town halls to elevate the work of Latino authors. The first live event for the movement was Friday at the University of Texas Rio Grande Valley, and the Association of Writers and Writers Programs will host a #DignidadLiteraria read-in during its annual conference in March. More events will be announced in the upcoming days.
Though these events were inspired by "American Dirt" responses, they will not focus solely on the novel.
"It's not healthy for Cummins nor is it healthy for us to keep discussing 'American Dirt's' shortcomings ad nauseam," Bowles told NBC News. "The problem goes beyond this novel: why are Latinxs routinely excluded from the market and what are we going to do about it?"
Bowles, author of "The Smoking Mirror" and several other award-winning novels, is also an educator and says that he is fighting for those "who've given up," like some of his Latino students who didn't think they could become writers because they never saw themselves represented on the page.
Reignited and unified passion
Just days old, #DignidadLiteraria is already connecting agents and authors from different parts of the country and reigniting the desire to amplify Latino works.
Natalia Sylvester, author of "Chasing the Sun" and "Running," recalled the difficulty she had breaking into the industry. As she attempted to sell her first novel to publishers, she said she was repeatedly told by publishers that while it "had important things to say," they "didn't know how to market it" because it included Latino characters. That book never sold, which she said is a "testament to who the publishing industry thinks its readers are."
She was also instructed by prospective publishers to add more scenes of border-crossing to her second novel "Everyone Knows You Go Home," about a Mexican-American family, which she interpreted as publishers wanting her to write more stereotypical plot lines because they couldn't connect "mundane" scenarios with Latino people, like a mother calling her daughter or a family celebrating a birthday. She and her agent said no to these suggestions.
"I was protective of the story because I wanted to honor our community," Sylvester told NBC News. "I wanted to focus on the joy, not just the pain."
Following "American Dirt," Sylvester is more determined than ever to pay it forward and to create space for Latino writers. Using #DignidadLiteraria, she's inviting authors to reach out to her about their work so she can share it.
She's not the only one doing so. Book reviewer Manuel Aragon and others have requested authors who have books coming out in 2020 reach out to them so they can promote and write about them. And editors and agents like Shelly Romero, who works at Scholastic, and Megan Manzano, who works at D4EO Literary, have tweeted that they are continuously soliciting and on the lookout for stories from authors of diverse backgrounds.
"It's more important to me than ever before to let Latinx authors know that there are people who want to hear from us, who want to hear our stories, and who will fight for us," Manzano told NBC News. "We can't be defeated."
Manzano noted that the barriers to entry in publishing are sometimes insurmountable for people beginning their careers. According to Glassdoor, the salary for entry-level positions in publishing can be as low as $30,000, even in expensive cities like New York, where most of the positions are available. She also says that recruitment of people of color is only the first step in addressing the industry's lack of diversity and that often there are "no clear promotional pathways" in publishing, so moving up can sometimes mean leaving a company.
While many "American Dirt" critics were unsatisfied by Flatiron Books' decision to cancel Cummins' book tour — the leaders of #DignidadLiteraria called it an "unnecessary infringement of speech" — there's indication that leaders in the publishing industry won't be able to ignore the pushback to "American Dirt."
"Sources inside NY publishing (yes, we have MANY allies rooting for us FROM INSIDE) & beyond are telling us that #DignidadLiteraria is scaring the sh-t out of VERY powerful interests in the industry," Lovato tweeted Friday. "Ours is not the voice of the subservience and accommodation they pay handsomely for. Ours is a voice they haven't had to hear, one they're not yet equipped to deal with."