At the recent 57th Annual Grammy Awards, the Colombian pop/rock star Juanes took to the stage in a much-anticipated moment on one of music's most important nights. The noteworthy performance en español highlighted a fascinating development in the Latin music industry: aiming for success in the general market while singing exclusively in Spanish.
For many years, Latin artists such as Ricky Martin, Enrique Iglesias and Shakira achieved crossover success by recording English-language albums. The results exceeded everyone's expectations. But now, Latin artists such as Juanes and bachata superstar Romeo Santos are taking a stab at reaching the same North American audience by singing only in Spanish.
If Latin artists truly cross over successfully into the American mainstream market in their own language it will be historic. But whether they succeed or not might not even matter. What is already at play is something game-changing that could reshape our musical habits altogether.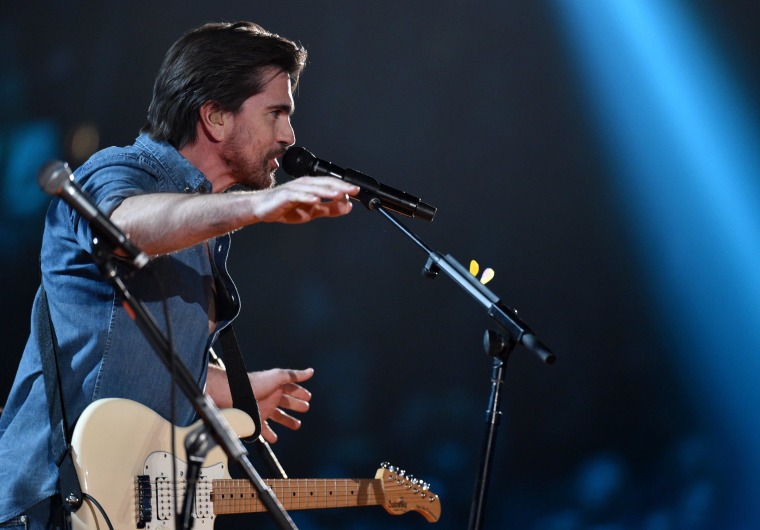 What Juanes and Santos are doing cannot be measured in TV ratings or album sales. They are creating a certain kind of disruption, a cultural and linguistic disruption to be exact. We've seen culture transform music before with jazz and rap. Now that Spanish is an increasing part of our American fabric, this could be a natural progression for the music industry.
Many music lovers are looking for sounds beyond today's Top 40 pop. Listening to music in a different language can also allow us to look at the world differently, alter our daily perspectives and redefine our musical tastes to reflect more of what America's melting pot really sounds like. This might not be necessarily happening by Juanes and Santos's design, but it's allowing us to open our minds to something new, to welcome novel sounds that widen our intellectual and cultural periphery.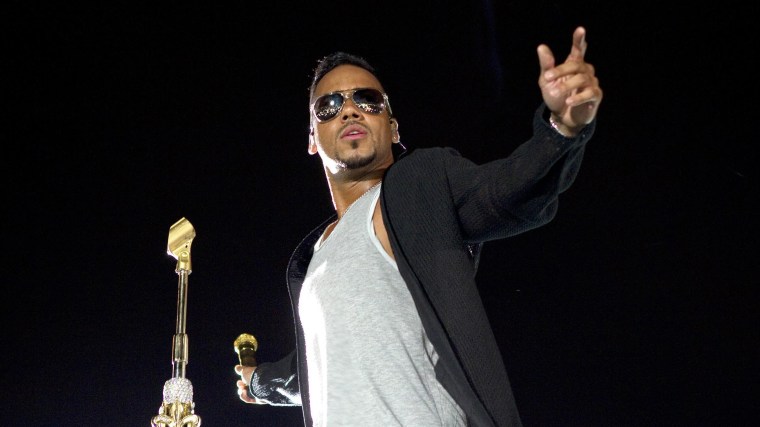 The stance taken by Juanes and Santos to only perform in Spanish is a very purposeful one. It's not only ruled by a strong cultural identity and an artist's desire to make it in his or her own terms; it is also about being true to an enormous fan base. Some of their admirers might see them singing in English as a form of "selling out".
Yet what also needs to be taken into consideration is how far can singing in Spanish take a Latin artist. One question is whether there is a support system in place to facilitate the process. More importantly, the issue is whether American audiences embrace Spanish music as the next big genre.
Leila Cobo, Billboard's Executive Director of Content and Programming for Latin Music and one of the most respected voices in the business, feels that singing in Spanish has its limits within the confines of the American mainstream music industry. "You may achieve huge success, and fill arenas and even get a lot of mainstream recognition, but it won't be on par to that of a major, English-speaking artist because your avenues of distribution and promotion are limited," said Cobo.
"I'll give you an example: How many times do you see a Spanish-language act being promoted on the iTunes main page?" Cobo added. "And how many times do you see a Latin act performing at the Grammys, much less in Spanish?"
Cobo's point is a proven one. The only artist to achieve a Spanish language #1 song on the Billboard charts was "Los Lobos" in 1987 with the catchy remake of "La Bamba," and they were never able to repeat that success. Whether Juanes or Santos are trying to surpass this feat, only time and American audiences' evolving tastes will tell.
Follow NBC News Latino on Facebook and Twitter
The crossover success of a Latin artist in Spanish can set a precedent for other artists, now the question is, how ready is America to welcome this? If a foreign artist like South Korean singer and rapper PSY can invade America with its frenetic, K-pop sound and fun dancing, why wouldn't they embrace Juanes pop/rock sounds or Romeo's crooning bachata?
Ultimately, these musicians want to connect with people, and having a forum - especially one with the power of the American audience - could yield impressive results on many levels. Spanish-language music might be an acquired taste for some and perhaps too folkloric for others. But as long as musicians are creating hit songs, the question is whether it will be the language - or the quality of the music -that should ultimately prevail.