SAN DIEGO — Maritza Flores Delgado's day revolves around one phone call.
That phone call can come at all hours of the day, and can last for as little as five minutes or as long as 10. "I don't need long to tell if she's alright," said Delgado, 31, smiling.
The call is from her 18-year-old daughter, Laura. The teen was separated from her mother and three sisters at the San Ysidro Port of Entry and is in the custody of U.S. Immigration and Customs Enforcement in San Diego.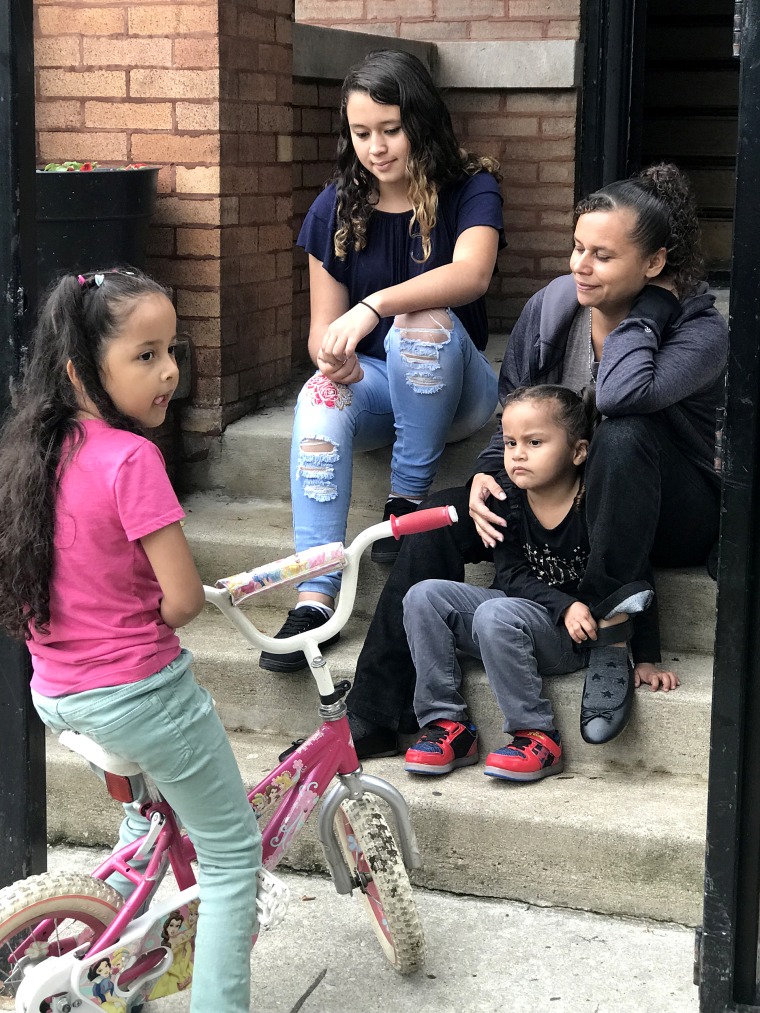 Every call begins with a robotic voice that says, "You have received a phone call from a detainee at Otay Mesa. Press 1 to accept, or 2 to end this call."
Delgado eagerly presses 1. Laura's voice comes over the phone, "Hola, Mamá?"
"Si, mi amor," or, yes, my love, replies Delgado.
Delgado is among the many mothers or fathers who say they don't know when they'll see their children next as they go through immigration and asylum proceedings.
Because Delgado and her family presented themselves at a port of entry, they are not being prosecuted under Attorney General Jeff Sessions' "zero tolerance" policy announced a few days after the family arrived in the U.S. The policy seeks to prosecute 100 percent of adults illegally crossing the border, but not people who legally present themselves at the border.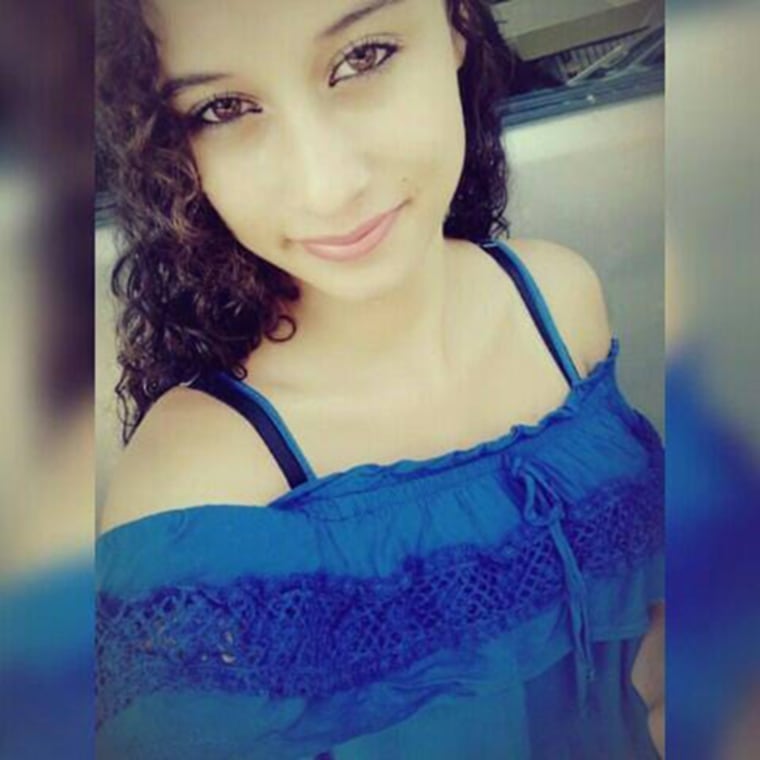 While Delgado's 18-year-old daughter is counted as an adult, Sessions' policy has resulted in parents being sent to jails and young children being held separately in government custody, sometimes released to sponsors. Those children are first held by U.S. Customs and Border Protection and then transferred to the custody of the Office of Refugee Resettlement, part of the Department of Health and Human Services, along with children who traveled to the U.S. alone.
As of last week, roughly 550 children remained in the custody of Border Patrol, many of them separated from their parents at the U.S. border as part of the Trump administration's new "zero tolerance" policy for border crossings. Nearly 300 of those children had been in custody at border stations longer than the 72-hour limit for immigrants to be held in the government's temporary facilities, according to a U.S. officials and a document obtained by NBC News. Nearly half of those children were under the age of 12.
From May 6 to May 19, 658 children were separated from their parents at the border, an official with Customs and Border Protection told Congress recently.
But with government shelters for unaccompanied children near capacity, the Administration for Children and Families at the Department of Health and Human Services has said it is evaluating several military bases for potential use as temporary shelters for unaccompanied children in the future.
Delgado was detained for a few weeks and not separated from her younger children. Her daughter Laura is considered an adult and is still being held in ICE detention.
After Delgado's phone call with her daughter, she began to sob.
"We came fleeing violence in our countries and now we have to confront this," Delgado said, as tears ran down her face. "There are many mothers separated from their families, these families don't know where their children are. And there are many other families just like me, simply waiting, waiting for calls, waiting for their children to be released."
Delgado and her four daughters surrendered on May 4 at the San Ysidro Port of Entry and requested asylum. The family traveled with a migrant caravan, made up of almost one thousand Central Americans, who traveled to the U.S. border to seek asylum.
"I recognize America is a nation of laws," Delgado said, "That is why we came to America the legal way, why we surrendered at the border and asked for asylum."
But Delgado's journey began long before the caravan did.
Her family fled El Salvador almost 10 years ago after Delgado's father was tortured and murdered by criminal gangs. Delgado said gangs dismembered her father's body and scattered the pieces throughout his farmland.
Ever since, the family has been running in fear.
They moved to Guatemala and tried to hide from the gangs for six years. But Delgado said a gang member, with tattoos all over his face, found them. So Delgado moved her family yet again, to Mexico. They lived there another six years, hiding in a border town near Guatemala, until the same tattooed man appeared at her door, she said.
Throughout the three countries, this gang member continually promised Delgado that gangs would leave her alone if she handed over her daughters to him, she said.
Delgado said she realized her only option was to seek asylum in the U.S. She had heard about a migrant caravan, families fleeing gang violence and political persecution, headed to the U.S. to seek asylum. Days later, they joined the caravan.
Weeks later, as Delgado relayed her family's history to immigration officials during her credible fear interview in detention, she said officials said it all sounded like a made-up story.
On Monday, Attorney General Jeff Sessions announced that "generally" claims on domestic and gang violence will no longer qualify for asylum, reversing an immigration court's ruling.
Advocates and attorneys fear the move would make it nearly impossible for families like Delgado's to be granted asylum.
Delgado passed her credible-fear interview and was released, along with her three youngest daughters, Mariana, 16, Skarleth, 6, and Perla, 3, into the care of Liz Gres and her husband, Pete DeMay, in Chicago.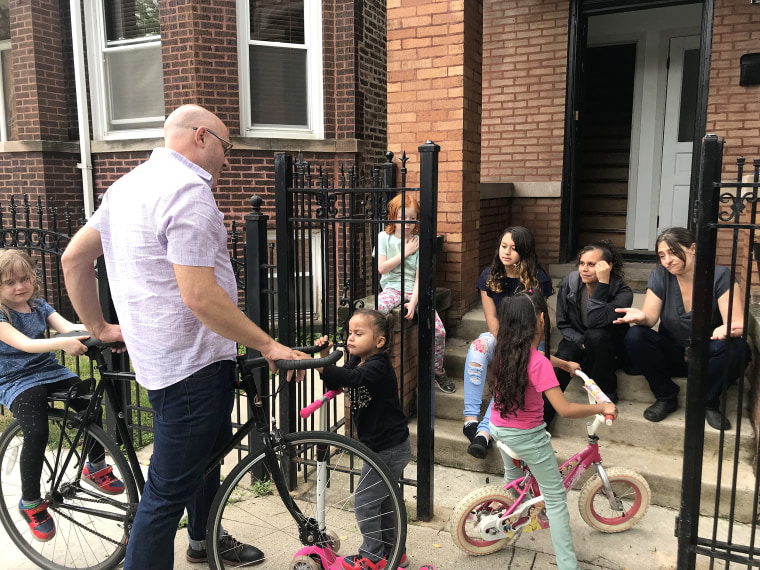 Gres was paired with Delgado through a racial justice organization, Showing Up for Racial Justice, who created a database of over 150 families throughout the country to sponsor families from the migrant caravan.
The couple, who have two young children of their own, agreed to sponsor and house the Delgado family for as long as they need.
"My parents emigrated to America from Poland," Gres said, "It's the American way."
As DeMay rode bicycles and scooters with Delgado's three girls and his own two children, Delgado looked on, smiling.
While she is incredibly appreciative of the hospitality this family has shown them, she can't fully enjoy it.
"Half of my heart is there with my daughter," she said, "How can we be good here, when she is still in detention there?"
Delgado, who is required to wear an ankle monitor at all times, has not received an asylum hearing but must check in at the ICE Chicago office with her three daughters every couple of weeks.
Delgado's daughter Laura has yet to receive a credible-fear interview.
When asked what Delgado would do if Laura were deported, she shook her head and cried. "If we go back, we'll be killed," she said.
Delgado said that migrants in the caravan discussed the possibility of families being separated but she never thought it would be anything like this. "What we found here was abuse and separation of families," she added.
During many of her phone calls, Delgado said her daughter describes prison-like conditions inside Otay Mesa, run by CoreCivic, a private prison company formerly known as Corrections Corporations of America.
When Delgado tried to deliver a message to Laura, authorities told her, "This isn't a hotel, we don't deliver messages like that."
Earlier this month, 37 immigrants, all currently detained in Otay Mesa, wrote an open letter condemning the conditions at the center.
An ICE spokesperson wrote to NBC News in an email and said an ICE compliance unit is currently looking into the complaints alleged in the letter.
Delgado witnessed a mother as she was separated from her two young boys in a detention center. She said the mother stopped eating and sleeping and cried all day and night.
"We are humans," Delgado said, tears falling onto her shirt, "And children only get one family, all we are asking is for the reunification of our families."
Annie Rose Ramos and Gadi Schwartz reported from San Diego, and Daniella Silva from New York.