NEW YORK - Bronx native and proud Dominican-Trinidadian Cardi B, born Belcalis Almanzar, has taken the music industry by storm with her hit single "Bodak Yellow" — earning her Grammy nominations for Best Rap Performance and Best Rap Song.
Her single reached the No. 1 spot on the Billboard music charts, making Cardi B the first solo rapper of Dominican descent to achieve this level of success. And now, she's debuting at this year's Grammy Awards with two nominations.
RELATED: Dominican Rapper Cardi B Is Officially Number One in the Charts
Cardi B first gained popularity as a social media influencer on Instagram a few years ago. Her unapologetic personality, outspokenness and catchphrases earned her millions of followers. Fans quickly started to recognize Cardi for her Dominican-New York accent and silly expressions like "washpoppin" and "shhmoney."
Cardi's music and ultimate catchphrase "a hoe never gets cold" have permeated modern hip-hop culture and urban speech, representing Latinas from urban New York on a worldwide stage.
"Cardi B's story is that of, not only Dominicans, but Latinas here in NYC," said Haile Rivera, founder of Hands On New York Inc., a nonprofit organization that seeks to empower Dominican-American professionals. "Cardi B found the courage within herself and pursued her dreams. That's a story that our Latinas, especially our Dominican young girls, need to know."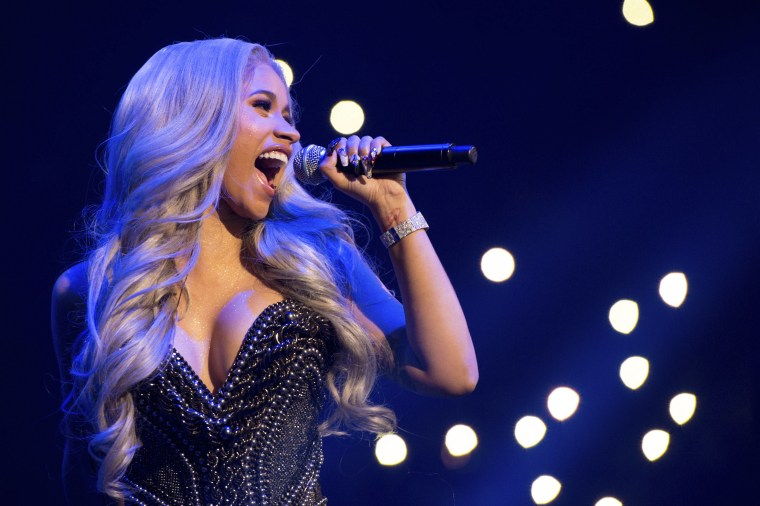 Cardi B grew up in The Bronx where 53.5 percent of the residents are Hispanic — most of them of Dominican descent, the fourth-largest Hispanic population in the country. Like many Latinas living there, she was raised in poverty, attended a racially isolated and economically disadvantaged New York City public high school, and has been a victim of domestic violence.
According to the National Violence Against Women Survey (NVAWS), 23.4 percent of Hispanic/Latino females experience rape, harassment, physical and/or psychological abuse at the hands of their intimate partners. And in New York City, black and Hispanic women are more than twice as likely than women of other groups to be killed or injured during such incidents.
RELATED: How Cardi B's Unconventional Success Is Impacting the Music World
"We all know that behind doors there are many Dominicans/Latinas living with domestic violence," Rivera said. "Young adults who find themselves in very abusive relationships have no idea how to get out. Cardi B managed to escape those obstacles."
Cardi became a stripper when she was 18 to earn money and escape her abusive and economic situation. Despite her circumstances, she became a successful female rapper, left her impoverished neighborhood and gained fame.
For many New York Latinas, Cardi B's success gives them hope because she reached stardom by staying true to her story, identity and emotional baggage.
NBC News producer Nicole Acevedo contributed to this report.