If New York is the city that never sleeps, then the native New Yorker and Dominican American, Carmen Rita Wong, doesn't fall far from the tree. A widely respected financial journalist, former CNBC host and commentator with an extensive resume of charitable and advisory work, she is now writing under the name Carmen Rita, managing to add fiction author to her resume with unshakable ease.
A few pages into the first novel in her new trilogy 'Never Too Real', I realized Carmen is a natural. Her characters are unabashedly vulnerable and equally fearless in this tale of four fierce professional Latinas making their way through life. Tackling upending challenges through diverse perspectives, she weaves a story that is intimately familiar and surprisingly universal thanks to the naked truths she gracefully delves into.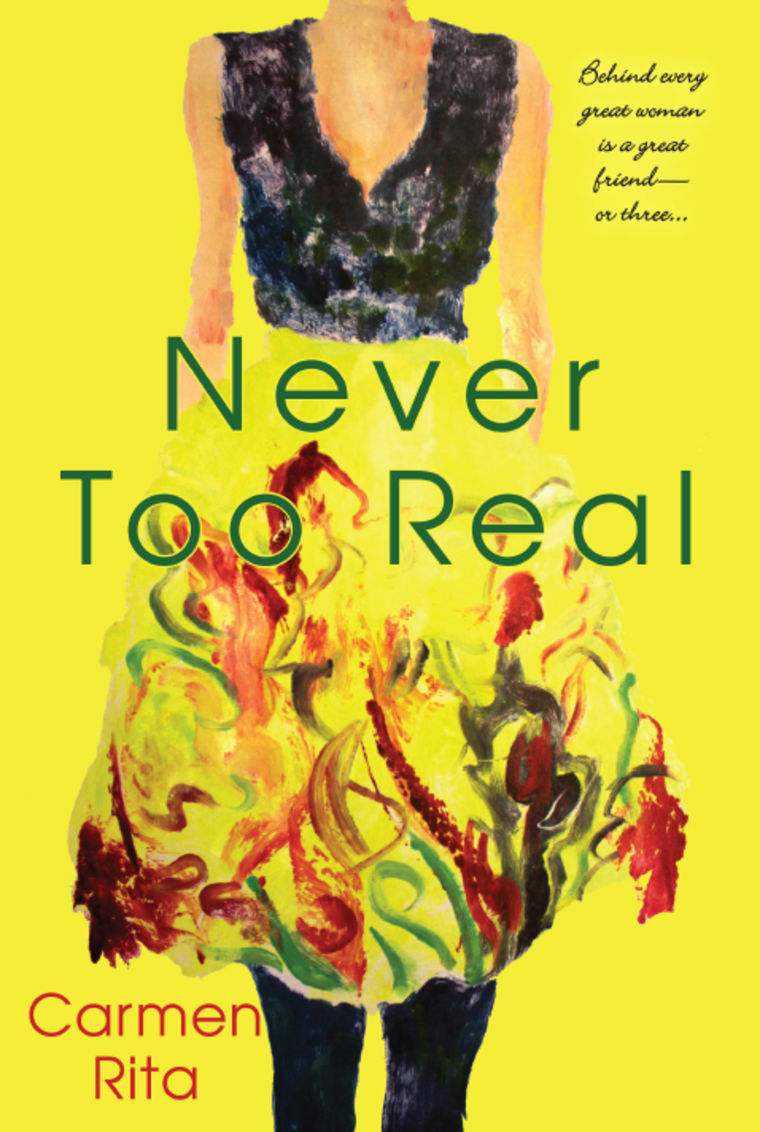 I spoke with Carmen Rita about "Never Too Real" and what compelled her to write it.
The 4 Latina characters in your novel live and work in a high socioeconomic strata of society. Was that intentional?
I just wrote about the women I know. But this question has come up a lot and I find it interesting. You don't see people asking Philip Roth questions like that.
My favorite rejection letter said, "We are not looking for aspirational in this market at this time". As we all know, that is code for "We don't want successful stories of Latinas. We want suffering ones." Which is why that is the only thing we hear and see out there. Why are those are only stories they 'want'?
The fact your question comes up at all answers 'why' this book needs to exist. These are my friends — this is me —this is just where we are. So it wasn't intentional so much as just the way it is. People don't see enough of it — successful Latinas, successful women of color.
You've been incredibly successful in what would be considered 'serious' media. Why did you choose to switch course and move into a lighter-hearted medium?
'Mass' inspired this book. I don't see it as a switch. I've been a financial columnist in women's magazines and I've always tried to deliver important information with a sense of humor. It's the most effective way to help people see things.
I wanted 'Never too Real' to reach as many people as possible. There's a huge appetite for these stories.
In terms of fiction, these characters needed to be out there. I was a huge fan of 90's women's lit. "Waiting to Exhale" and "The Joy Luck Club" really helped inspire me to aspire, to feel normal as a woman of color. Where is that in fiction now? Where are those stories about glamorous first-generation women of color with money and education?
"People don't see enough of it — successful Latinas, successful women of color," says Wong about the characters in her novel.
I wanted to create a literary series and to reach as many women as possible. Also, I've spent the past 10 years speaking at events around the country and my favorite groups to speak to are young women. I want them to feel the same way I did when I picked up "The Joy Luck Club."
The characters are very comfortable in their vulnerability. Can you speak to that a little?
Our vulnerability is our strength. Personally I've had to deal with a lot of people who see a lot of the traits we have as Latinas as 'lesser' or 'weak'. But they are our rock — our effusiveness, the way we put family first.
We have to accept our vulnerability because we have to be strong all the time and it's too much. To know where we are vulnerable — and to show that to people — is to be authentic.
I want to give women, especially Latinas who have always been the pillars in their families, the ability to be vulnerable and be OK with it, a bit of permission to do that. Because it's then that we realize that we're not alone, that we are communities and families, and we're huge.
Each one of your characters operates with a dual rhythm. Their interior life is self-aware without being self-conscious and what they present to the world is equally authentic and immediate. Why did you make both rhythms equally important?
The dual consciousness happens naturally for people of color. You end up in places where the outer world thinks very little of you, and you are not part of mainstream culture even if you get educated, work and live in it. You have to act a part of it—and it's not false, it's a necessity.
Many of us need to do that and I wanted to show it because a lot of women's fiction just doesn't have that. It's a constant in our lives, and showing that internal dialogue is important.