This Cinco de Mayo marks the 155th anniversary of the Mexican Army's victory over French forces at the Battle of Puebla. Here in the U.S., several cities are holding festivals and parades this weekend to celebrate Mexico's heritage, culture and food.
Denver, Colorado
Where: Civic Center Park
When: May 6th-7th, 10am-8pm both days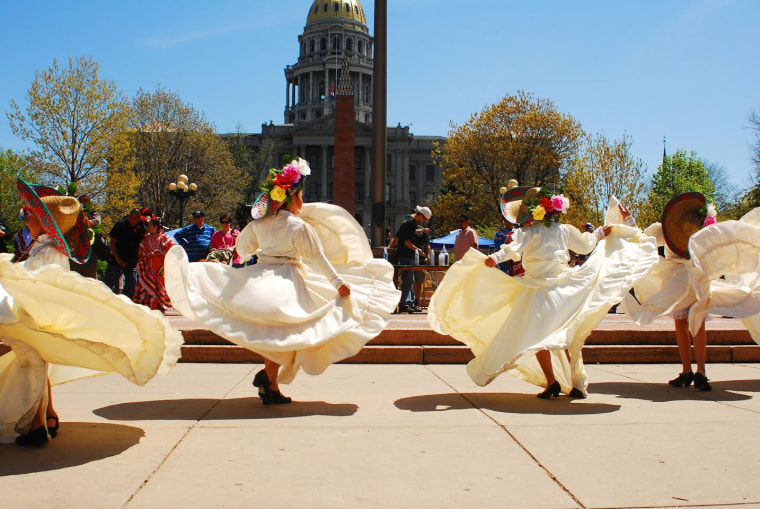 This year Newsed is hosting the 30th Cinco de Mayo celebration in Denver, and it will have a little bit for everyone. The two day extravaganza features live music and dance, a Cinco de Mayo parade, a full-scale carnival and a lowrider car show. There will also be contests, including a fashion show, a taco eating contests and chihuahua races.
Related: No, Cinco de Mayo Is Not Mexican Independence Day — Here's What It Is
Austin, Texas
Where: Fiesta Gardens Park
When: May 6-7
Get ready to get your party on at Fiesta Gardens Park this weekend for the Cinco de Mayo Fiesta featuring a number of live performances. Fiestas Patrias of Austin, a nonprofit grassroots organization, is hosting this event as part of its mission to preserve and promoting Hispanic culture through festivals.
The event helps the organization fund youth programing and community events such as their annual free community Thanksgiving Dinner. "Through this event we are able to showcase the food, music, song, and dance that has been enjoyed by generations of Austinites," event organizer Julius Velasquez told NBC Latino. "Generations of families and friends have come to gather at our annual events that includes annual Diez y Seis de Septiembre festivals along with our Cinco de Mayo festival."
Sacramento, California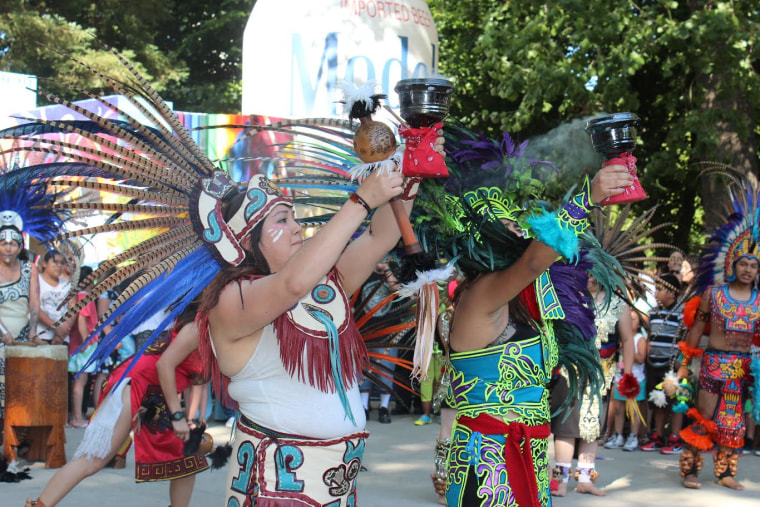 Where: Southside Park
When: May 7, 11am-6pm
Get your friends and family and make your way to Southside Park in Sacramento for Fiesta en la Calle taking place on Sunday from 11am to 6pm. "It's a great opportunity to feature our culture to all others, food music drink, arts, crafts," event organizer Miguel Castillo told NBC News. The event invites everyone to learn about and celebrate different Latino cultures.
RELATED: Cinco de Mayo 2017: Festive L.A., Southern California Celebrations
Brooklyn, New York City
Where: Sunset Park, Brooklyn
When: May 5th and May 7th
If you're spending the weekend in New York City, head over to Sunset Park, Brooklyn to witness a little bit of city history. This special celebration organized by Mano a Mano will consist of three events, including the street co-naming of a section of 5th Avenue as "Cinco de Mayo Place," on Friday, May 5th at 4:30. The parade will be taking place on Sunday at 12pm, and will feature the presence of local officials, Mexican folkloric dance companies, community bands and singers and non-profit organizations. The festival will follow, taking place in the park at 2pm, featuring local artists, cultural groups.
Phoenix, Arizona
Where: Washington & 1st Ave in Downtown Phoenix
When: May 7th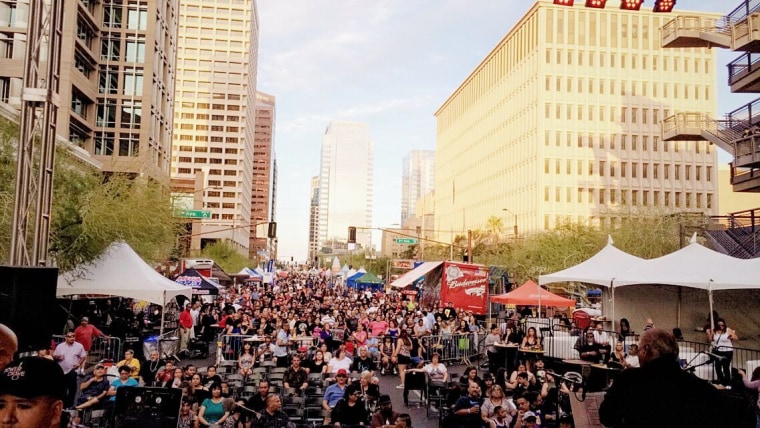 If you're in the Phoenix area, you won't want to miss out on the 24th Cinco Phoenix Festival taking place on a major street in Downtown Phoenix. In addition to local bands and entertainment, this year the festival will feature 3 new attractions: a car show, a Frida Kahlo and Diego Rivera themed costume contest, and arts and crafts for kids. Event organizer Carmen Love says attendees are most looking forward to the entertainment.
"Beside the local groups that will be performing Lucha Libre and Ballet Folklorico, our national talent consists of artists and groups that really bring the nostalgia factor, said Love. "Tierra, Brenton Wood, and WAR bring memories of childhoods, car rides with parents, and family & friends who may have since passed. It has been a beautiful experience to share with our attendees."
Chicago, Illinois
Where: Starts at Cermak Rd. & Damen Ave. to Marshall Blvd.
When: May 7, 2017 12 pm
Chicago is known for its strong Mexican presence in iconic neighborhoods like Pilsen and La Villita. The Windy City is remembering the 1862 Mexican victory with a Parade through the city.The parade starts off at Cermak Rd. & Damen Avenue and heads to Marshall Blvd.
Dallas, Texas
Where: Jefferson Blvd. (Oak Cliff)
When: May 6th 10am-4pm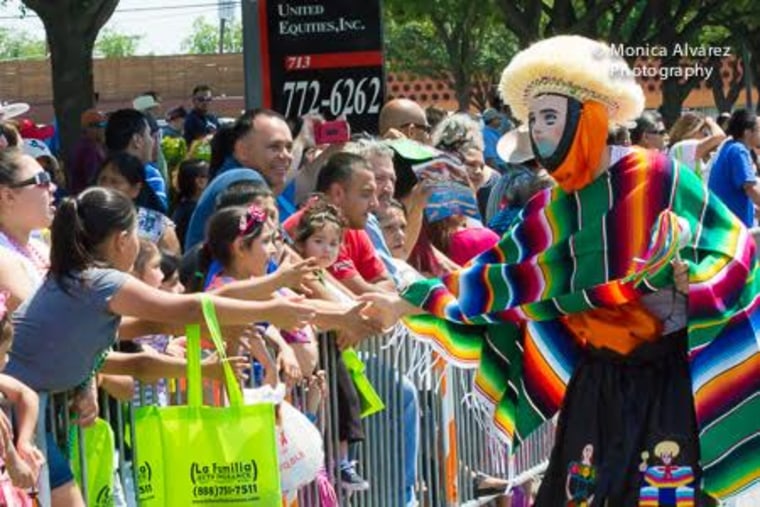 Produced by the Oak Cliff Coalition for the Arts, The Dallas Cinco de Mayo Parade will feature 100 units, featuring everything from horses, to lowriders, to marching bands. "We are really promoting arts and cultural expressions," an event organizer told NBC News. "We love Cinco de Mayo because it's our history, but also because it represents a turning point in our history."
Portland, Oregon
Where: Tom McCall Waterfront Park
When: May 5-7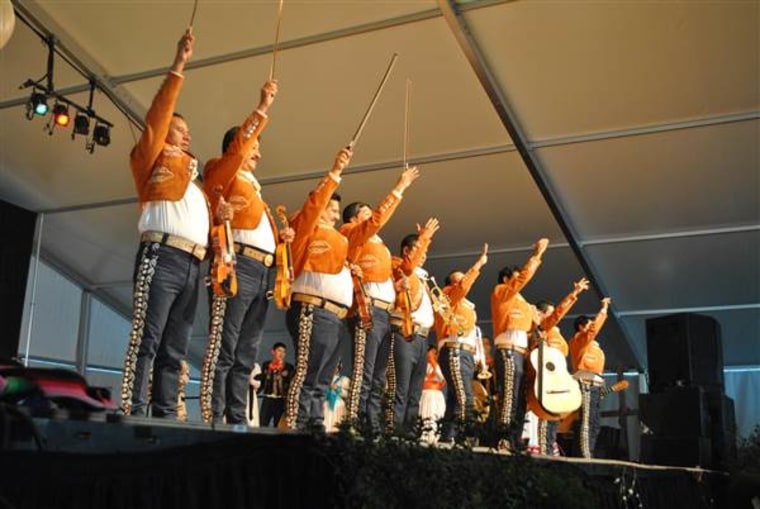 You may not know this, but Portland, Oregon has a robust annual festival celebrating the holiday. The Portland Guadalajara Sister City Association is hosting its 33rd annual Cinco de Mayo Fiesta in Tom McCall Waterfront Park in downtown Portland with fun attractions for the whole family.
RELATED: Want a Good Cinco de Mayo Celebration? Go to Portland, Oregon
There will be live entertainment including a mariachi band and a ballet folklorico, as well as carnival rides, and an Artisan Village featuring artisans from Jalisco, Mexico.