Looking for a family activity this weekend? Then join the families who will be picking up a book to celebrate children and literacy.
On Saturday, April 30th, Día de los niños/Día de los libros, (Children's Day/Book Day) celebrates its 20th anniversary. The holiday was established by Latina poet and author Pat Mora after she was inspired by the Mexican holiday honoring children, El Día de los Niños. But her love of books led her to take the celebration one step further to create a holiday that promotes diversity and children's literacy.
In the U.S., Mother's Day and Father's Day are universally known, but Children's Day is not. While Día has gained steam in recent years, it is still mostly recognized and celebrated in libraries and classrooms. Because of its Spanish name, many mistakenly think that it is a Hispanic holiday. But in fact, Día is all about diversity and celebrates all children of all backgrounds.
Children's Day has been around since 1925, when it was announced at the World Conference for the Well-Being of Children. It wasn't established universally until 1958.
Here in the States, Día has been embraced by the American Library Association (ALA). Andrew Medlar, president of the Association for Library Service to Children, has said, "Día reflects a library's commitment to include and celebrate a variety of cultures every day, recognizing diversity as a powerful tool for strengthening families and communities."
ALA runs Día's official website, where parents and educators can find numerous downloadable resources for hosting a Día celebration, including booklists, activities, posters, tool kits, and even a resource guide. This year's booklists focus on building Science, Technology, Engineering, the Arts, and Math (STEAM) with children's books.
Here in the States, Día has been embraced by the American Library Association, which runs the holiday's official website.
According to the National Día Program Registry, there are more than 500 Día programs taking place in 39 states. You can visit the registry to find a program near you.
Earlier this month, Lee & Low Books hosted a free online seminar on how to celebrate Día in school. The discussion emphasized how a Día celebration does not need to be elaborate or expensive and is possible even with only three simple things: an adult, a book, and a child. However, the recorded session includes a free, downloadable toolkit with resources for educators, such as lesson plans, booklists, invitations, bookmarks, activities, and more.
Parents and educators looking for books to read aloud on Día should explore the following titles that celebrate the diversity of the Latino culture.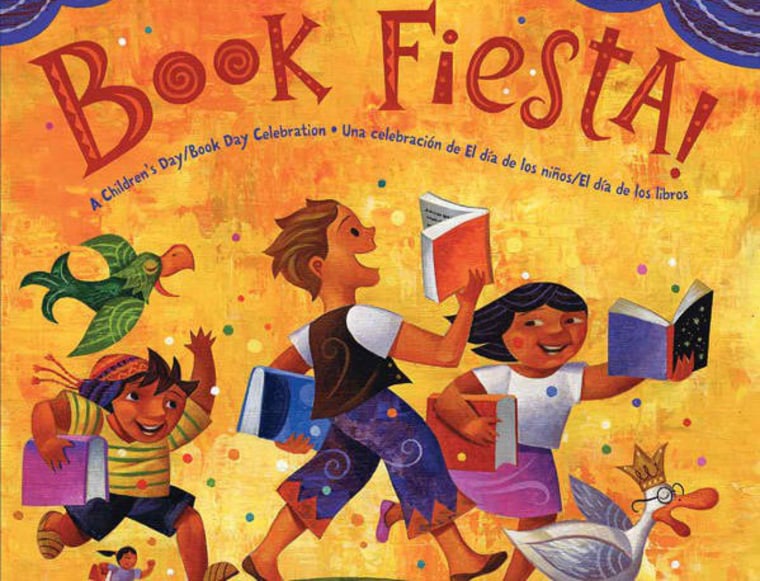 "Book Fiesta!" is written by Pat Mora and illustrated by Rafael López. The only book written in honor of the holiday, it is an artistic and literary celebration of both children and books. Mora's poetic format is simple and engaging, and it provides an excellent balance for López's colorful illustrations. The book reflects the beauty of diversity, culture, literacy and children.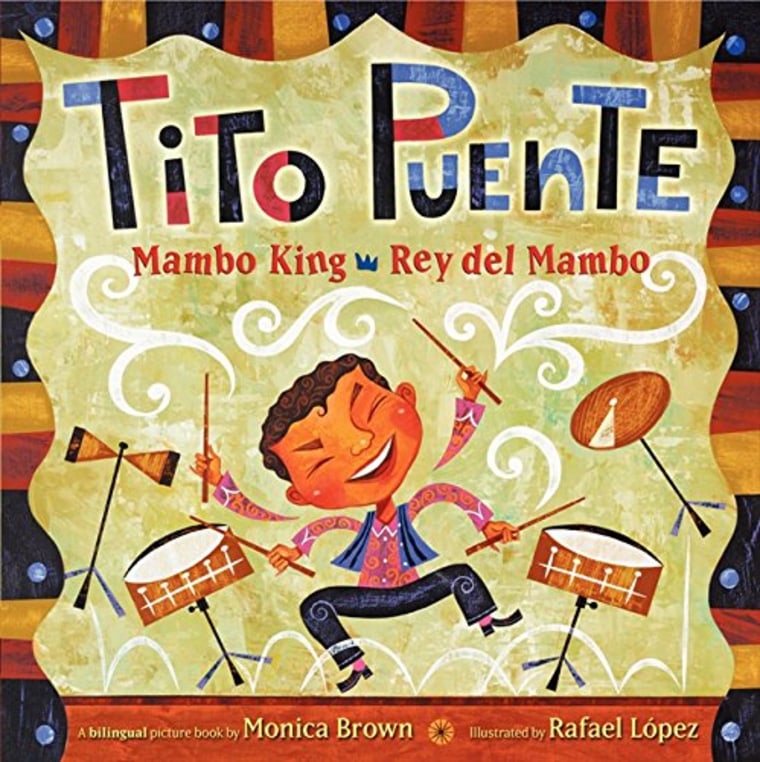 "Tito Puente: Mambo King/Tito Puente: Rey del Mambo" is written by Monica Brown and also illustrated by Rafael López. This award-winning book introduces children to the life of the American musician and Latin jazz composer. From his days as a little boy in Spanish Harlem banging away on his mother's pots and pans to being the leader of his very own big band, the Tito Puente Orchestra, children will be captivated by the lively words and illustrations.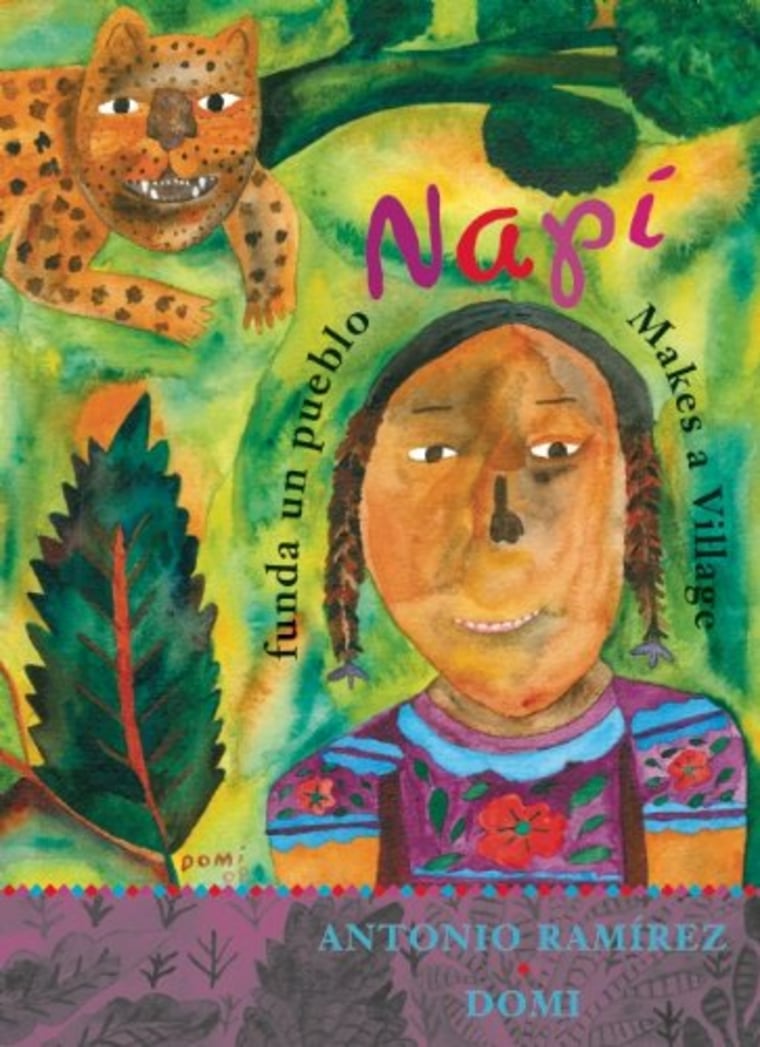 "Napi funda un pueblo/Napi Makes a Village" is written by Antonio Ramirez and illustrated by Domi. Based on Domi's life, this is the remarkable story of a young Mazateca girl, who remembers when her family and friends were made to leave their village and settle in a new land. Forced by the government to leave their precious homeland so that a dam could be built, Napí's family travels far into the jungle to begin a new life.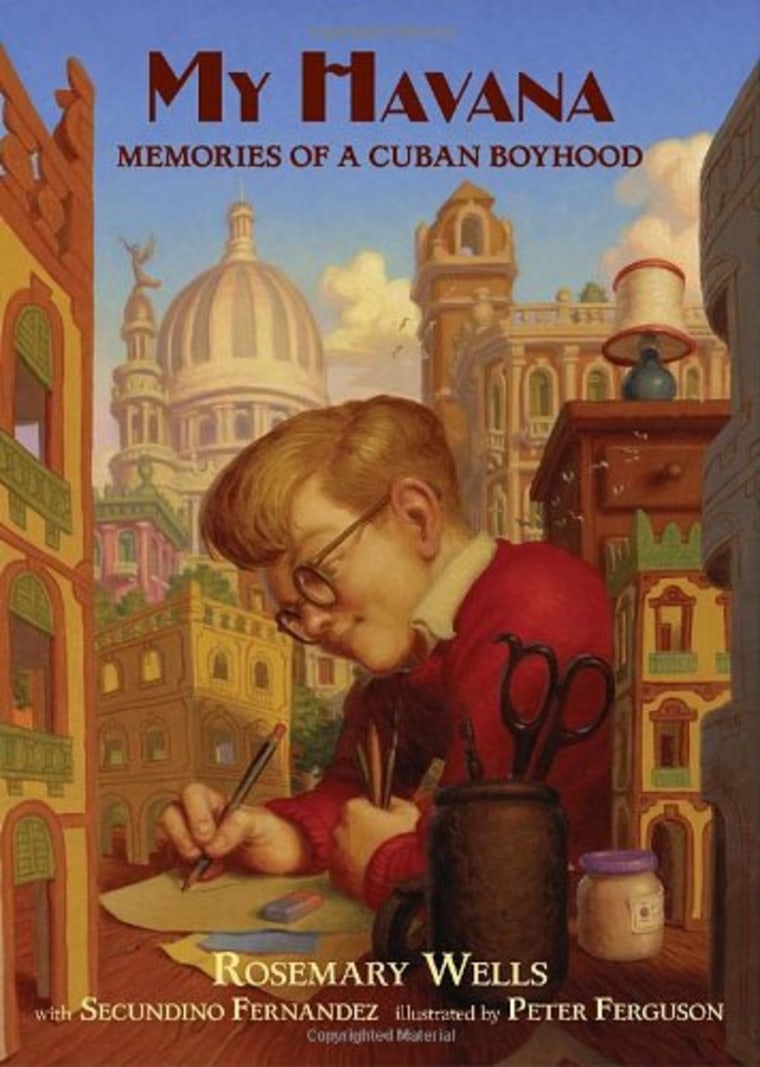 "My Havana: Memories of a Cuban Boyhood" is written by Rosemary Wells with Secundino Fernandez and illustrated by Peter Ferguson. "My Havana" follows the childhood story of Cuban émigré and architect, Secundino Fernandez. Forced to leave his beloved island home twice, Dino must come to terms with his overwhelming homesickness and begin a new life in a city that is completely different.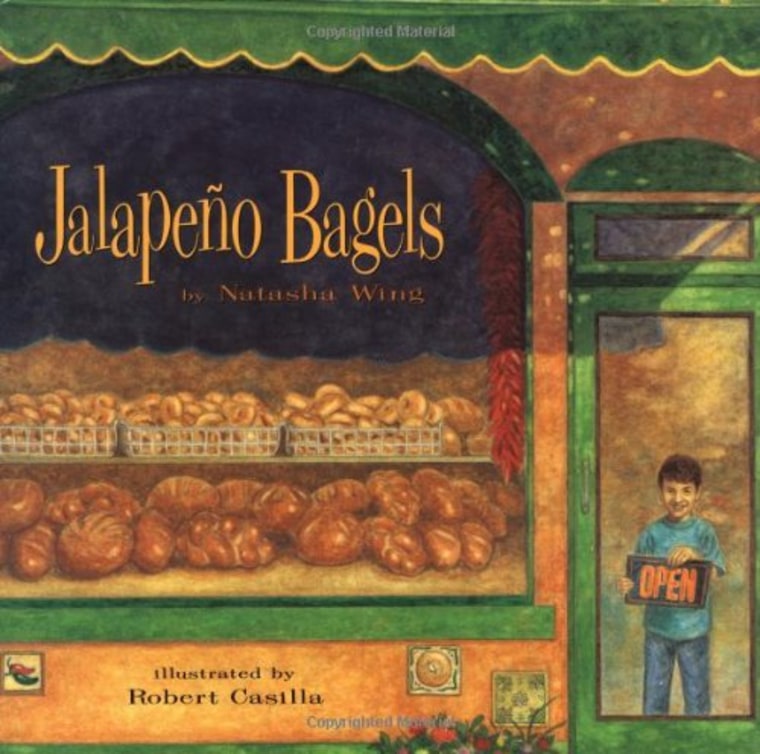 "Jalapeño Bagels" is written by Natasha Wing and illustrated by Robert Casilla. While trying to decide what to take for his school's International Day, Pablo helps his Mexican mother and Jewish father at their bakery and discovers a food that represents both his parents' backgrounds.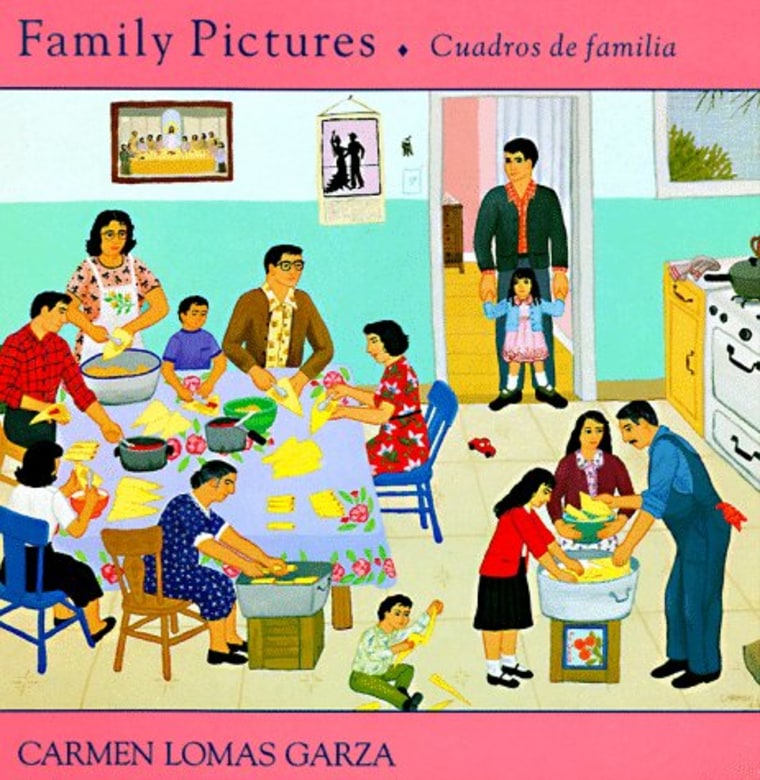 "Family Pictures / Cuadros de Familia" is written and illustrated by Carmen Lomas Garza and is a memoir-style book of family moments. An extraordinary book, "Family Pictures" is set up like a photo album of sorts, with an accompanying narrative in English and Spanish on each page.