Artists and high glamour celebrities have been giving the Venezuelan people a show of support following deadly clashes between the government and opposition groups, including student groups. Six people have died in unrest, including a local beauty queen.
Through tweets, videos and high-profile remarks at awards shows, pop stars have been calling attention to the events in the South American country. Ricky Martin tweeted out in Spanish "peace and love for all my Venezuelan brothers and sisters."
Madonna lashed out at Venezuela's current president, Nicolas Maduro.
At the Premio Lo Nuestro A La Musica Latina on Thursday night, pop icon Marc Anthony won four awards including Album and Song of the Year. He dedicated an award to the people of Venezuela.
"Venezuela, you are not alone," said the singer and composer, "may God bless you."
At the awards, Venezuelan reggaeton duo Chino y Nacho held a Venezuelan flag. Nacho tweeted "te llevamos con orgullo," we carry you with pride.
Venezuelan actress and model Marjorie de Sousa also carried a flag of her homeland.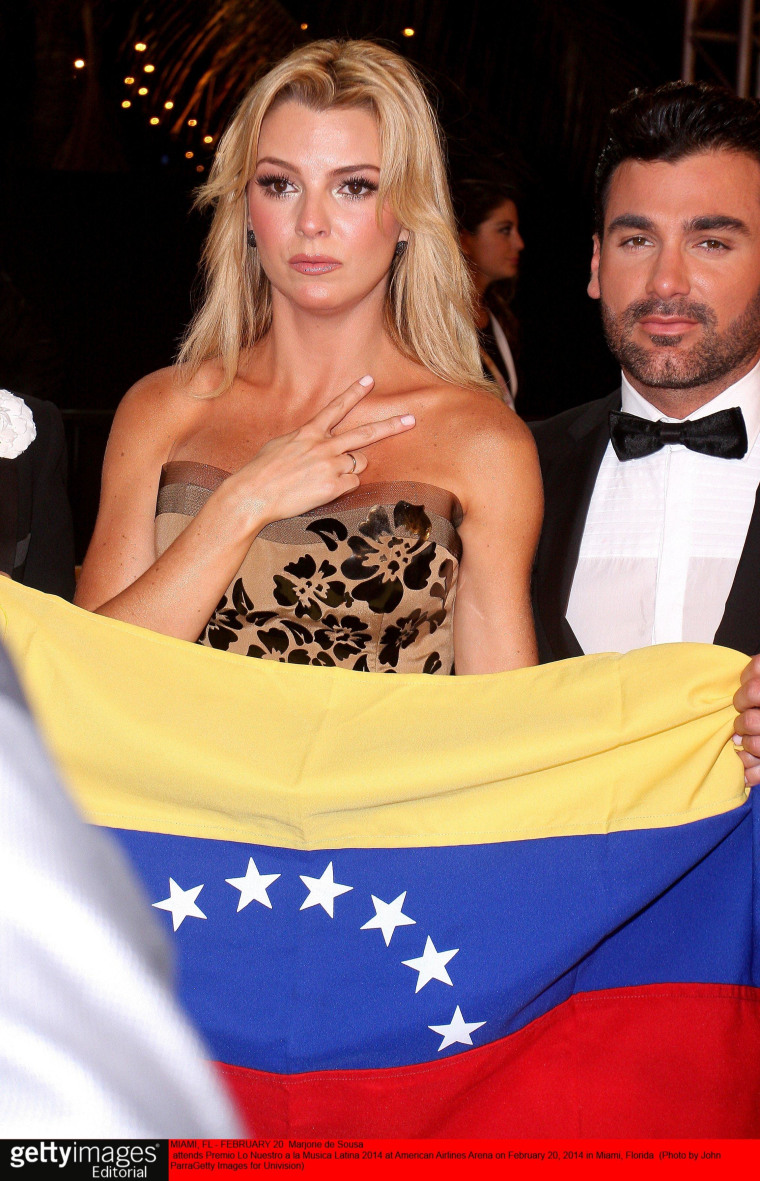 And in a video, actor Wilmer Valderrama, who is of Venezuelan and Colombian descent and lived in Venezuela during part of his childhood, asked his fans to pray for his home country.
Ruben Blades, a well-known Panamanian singer, composer and actor who ran for the Panamanian presidency and served as Minister of Tourism, wrote a post in Spanish on Venezuela's crisis in a blog post, as the site Latino Rebels reports. In Spanish, Blades wrote that neither the government nor the opposition groups have the majority support of the people, hence the paralysis, and he said the independence of the student groups who were protesting is a positive signal.