Chef José Andrés, who has become beloved for his efforts through his nonprofit organization to feed people amid the humanitarian crises in Venezuela and Puerto Rico, has won the 2019 Julia Child Award.
The Julia Child Foundation for Gastronomy and the Culinary Arts announced Tuesday that it would be recognizing the work of the Spanish-born Andrés, whose nonprofit World Central Kitchen is dedicated to empowering communities through food.
The award, which will be given Nov. 7, honors those who have "made a profound and significant difference in the way America cooks, eats and drinks," said the foundation in a press release.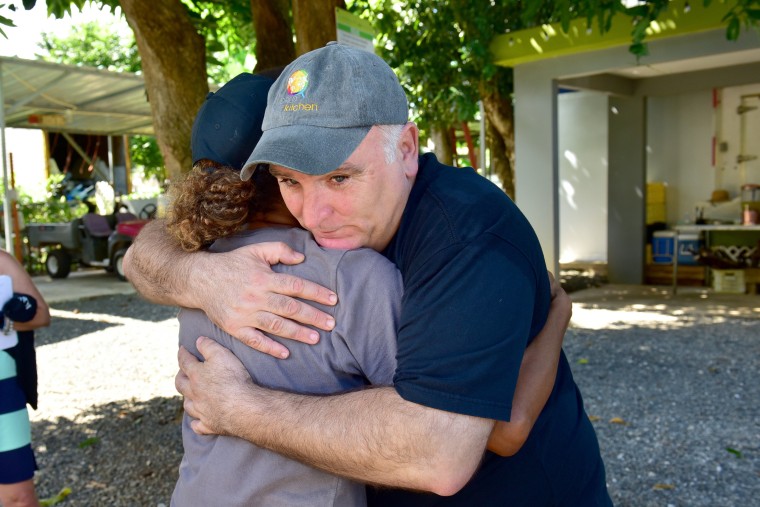 "We are delighted the Julia Child Award jury has recognized the profound and significant impact José Andrés continues to make on the way America cooks, eats and understands its relationship to the rest of the world," said Eric W. Spivey, chairman of the Julia Child Foundation, a nonprofit that provides grants to support research in culinary history, scholarships and food literacy programs.
Andrés' prize also includes a $50,000 grant, which the Nobel Peace Prize-nominee plans to use to further his humanitarian efforts around the world through the World Central Kitchen.
"For me to win this award, it is such an honor. Her influence is everywhere," Andrés said about Child's legacy. "I still think about her show, the one with the chicken. She took her cooking seriously but at the same time knew how to have fun with the food. This is what cooking is all about."
The award, which celebrates its fifth anniversary, will be presented to Andrés at the National Museum of American History during the three-day Smithsonian Food History Weekend, which starts Nov. 7.
"José's passion and ability to act independent of conventions or the status quo, combined with his commitment to the greater good, has made him not only an innovative and supremely influential teacher, but also someone Julia would have both admired and applauded," Spivey said.
FOLLOW NBC LATINO ON FACEBOOK, TWITTER AND INSTAGRAM.