Chef José Andrés wanted to cook paella as a child, but his father, Mariano, wouldn't let him.
"He put me in charge of the fire," said the famed epicurean on NBC's "Today" show Tuesday morning. "Never of the cooking. Why? My dad told me one day, if you are able to control the fire, then, only then, you can you do anything you want with your life. Control your fire first. Find your fire, and then you can do the cooking."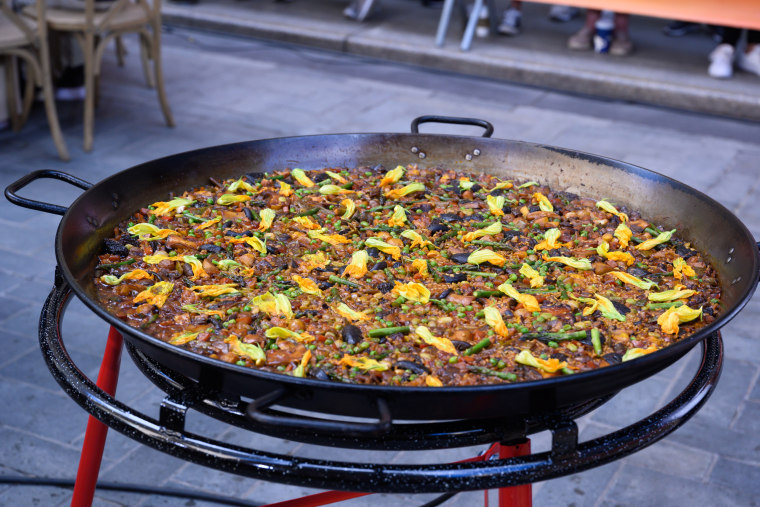 The metaphor became a guiding adage for Andrés, who found his fire using food to connect people and help those in need.
Andrés, who was nominated for the 2019 Nobel Peace Prize, founded World Central Kitchen in 2010 after the devastating earthquake in Haiti killed thousands of people and left as many displaced and without basic necessities. Since then, he's provided aid and meals to affected communities in Puerto Rico, Brazil, Cuba, the Dominican Republic, Nicaragua, among others.
He also owns 30 restaurants in the United States and Mexico, including "Little Spain," a market that recently opened at Hudson Yards in New York City.
Now that Andrés is allowed to cook, he made a version of his father's paella for school students who participate in the Wellness in the Schools Program, an organization that provides nutritious food and health education to students in New York, New Jersey, Florida and California, on "Today."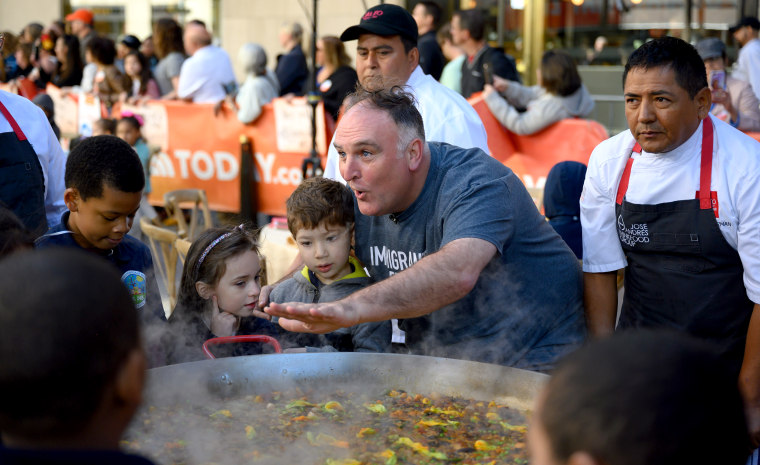 He explained that a traditional paella dish is made with chicken and rabbit, but the version he cooked is completely vegetable-based. It is one of the recipes featured in his new cookbook "Vegetables Unleashed," which was released May 21.
"We're bringing the bounty of the farms together in one pot," Andrés said.
The book reflects how vegetables can be integrated into dishes in new, innovative and even delicious ways. In addition to the paella recipe, it also includes recipes for a fish-free "bouillabaisse" made with fennel, potatoes and tomatoes, as well as a "poke" bowl that uses beets instead of tuna.
Andrés' father died in 2018 at 81, but his legacy lives on in the Spanish chef's savory dishes.
"Everything I know about cooking — even though he was not a professional cook, he was a nurse, I owe that to him," Andrés said.
FOLLOW NBC LATINO ON FACEBOOK, TWITTER AND INSTAGRAM.