SAN FRANCISCO — At 16, Rogelio García was a young dishwasher in a Napa Valley restaurant. At 31, he's the chef of one of San Francisco's hottest restaurants and rapidly making his mark in California's renowned food scene.
García has worked his way through some of the finest kitchens in the idyllic Napa Valley, including the world-famous "it" restaurant for foodies, The French Laundry. Now García is at the helm as executive chef at The Commissary, in San Francisco, a restaurant in the historic Presidio district of the iconic American city. The Commissary is a joint venture of The Presidio Trust, Bon Appétit Management Company, and acclaimed chef and restaurateur Traci Des Jardins, whose maternal grandparents are from Mexico.
While a star chef's road to success and stardom usually includes a degree from an accredited and well-known culinary school, this was not the case with García. But he has combined curiosity, innovation and raw talent with an ability to learn quickly on the job. By taking advantage of his surroundings and using his technical skill and "never give up" attitude, he has propelled to the top of his game.
Born in Mexico City, García was 2 when his mother moved his family to Los Angeles. His first food memories are images of his mother, a single mom, cooking in the kitchen, making her children dinner before heading to her second job for the evening.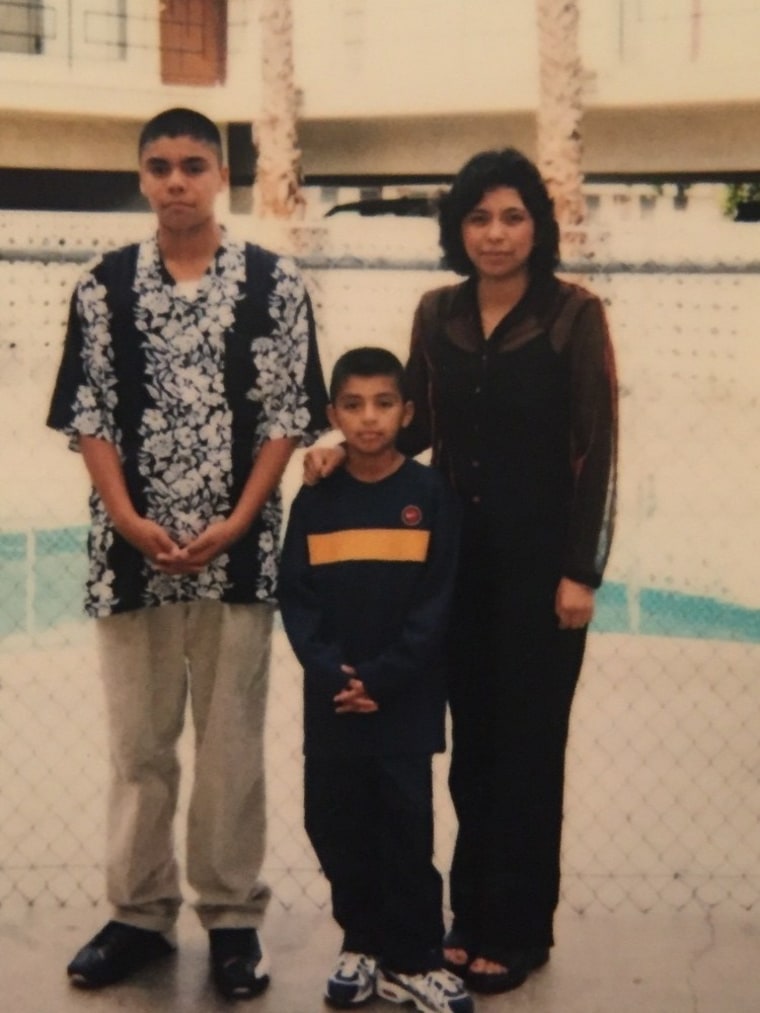 García said she was a great cook. "It was always great to see her in a rush but to still provide a great warm meal for me, every single day.
"Food brings a "family feeling" that García says played a big part in keeping his family around the table. It's a feeling he strives to share with his customers at The Commissary SF, while providing a fine dining experience.
Yet, his first fine dining experiences didn't start with much experience at all. Having moved with his family to California's world famous Napa Valley as a teenager, García got his first job at 16 as a dishwasher in the kitchen of a hotel in Yountville.
RELATED: At Food Show, Latin American Vendors Aim for U.S. Market
"I was washing dishes at the time, and just eating the food that was left over, or the chef used to feed me the family meal (a meal for the kitchen staff). It just caught my eye," he said. "The more I was working the kitchen, the more I wanted to experiment with different flavors. And even though I was a dishwasher, I used to jump in the line with the cooks that were there and they used to show me like, hey, this is what we do here. This is how it's set up."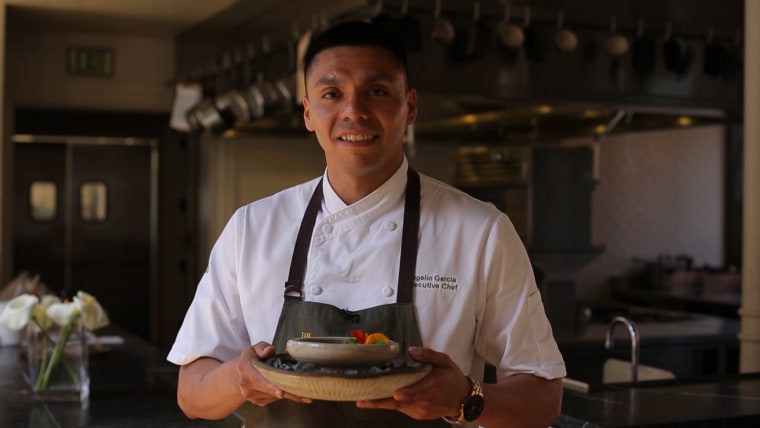 García grew to love the cooking techniques taught by his peers, but as a young father of two, realized early on that he wouldn't be able to afford the cost of culinary school.
"I was like, where do I go from here? How can I reach my goals without having to sacrifice a lot of money and spending time with my kids? I was in Napa Valley and there were a lot of restaurants, great restaurants with great chefs. So I just applied and I worked with, what I consider, some of my mentors now, and some of the best chefs."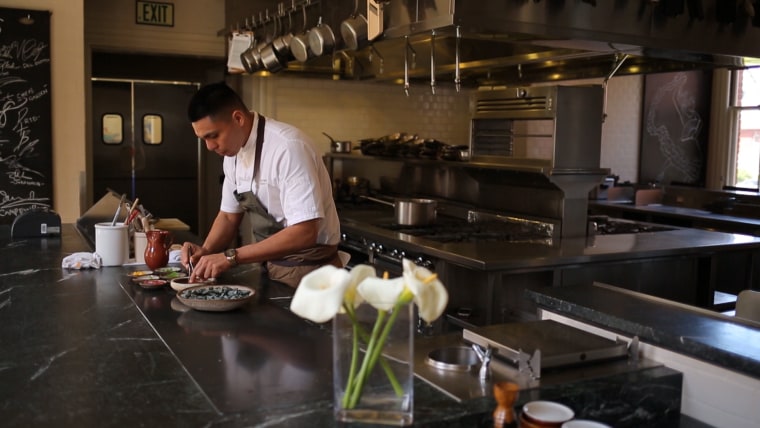 García worked his way up the line, auditioning for and then training and working with some of Napa's - and the world's - best culinary creators. He worked at The French Laundry under chef and owner Thomas Keller, Hurleys under chef/owner Bob Hurley, Angele under Bettina Rouas, Cyrus, with chef/owner Douglas Keane and Calistoga Ranch.
The modest García doesn't think he's so young, but his youth and unconventional background help bring a fresh interpretation to any classic dish.
He calls the menu at The Commissary "his twist" on Spanish cuisine, using seasonal produce and regional products to enhance the dishes. García also hosts a monthly "Open Cooking Series" dinner event that features visiting chefs using one special local product through every course of the dinner. He says it makes for an inspiring and fun menu.
RELATED: 4 Delicious Latino Food Trends: We Asked the Chefs
As García looks even further ahead at his culinary journey and goals, he thinks about how he first shied away from cooking Mexican cuisine because of his heritage.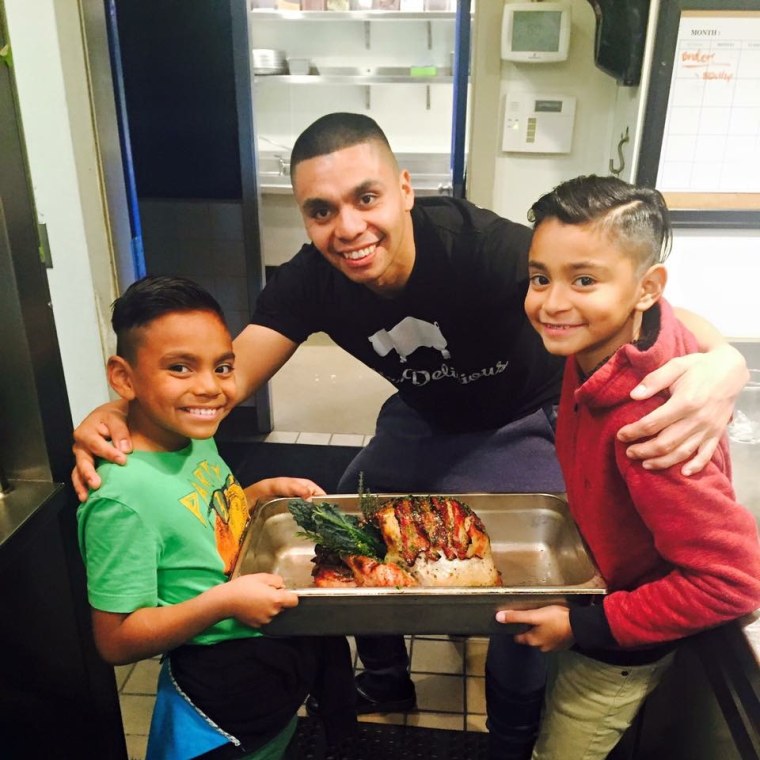 "For a long time, it's not that I didn't want to cook that food, but it was almost typical, like, you expect it from a Mexican chef. I remember it was the Press Democrat that said I was a Latin chef cooking French food, which to me was a super high honor because I was thinking that's exactly what I wanted," said García.
"I didn't want people to just think because my last name's García that I'm going to make tacos," he said. But he says that as he gets older, he is thinking differently. If he ever were to open a Mexican restaurant, he would interpret it in his own way and give it his unique twist.
"For me to own my own restaurant that's one goal that has never changed since I started this,"García told NBC News. "Food to me is my life".
Video by Jim Seida, and video editing by Geraldine Cols Azocar.