Next month, Chicago's Porchlight Musical Theatre will unveil its production of "In The Heights", by "Hamilton" creator Lin-Manuel Miranda. While the producers may have hoped that the show would excite local audiences, instead it outraged local performers and touched off a storm of controversy — all before the production even opened — after casting a non-Latino in the leading role.
"In The Heights," winner of the 2008 Tony Award for Best Musical, is set in Washington Heights, the predominantly Latino neighborhood of New York City where Miranda grew up. The Broadway production featured a nearly all-Latino cast, with Miranda playing Usnavi, the star of the show.
In Porchlight Musical Theatre's production of "In The Heights," the lead role will be played by a Caucasian actor, Jack DeCesare. Although the production features Latinos, DeCesare's casting has drawn criticism. Latino performers were upset that in a city that is 28 percent Hispanic and home to several professional Latino theater companies, Porchlight opted not to cast a Latino lead. Local tensions were further inflamed when the Chicago Sun-Times hailed the production's "authentic" cast.
As Chicago-based actor Tommy Rivera-Vega wrote in an essay in the Chicago Reader, many Latino theater artists were disappointed with Porchlight's casting decision.
"When the show's narrator, the person actually telling this story of a Latinx community, is not himself Latinx, you have essentially created a barrio where the Latinx characters become window dressing for a white storyteller," he wrote. "You are blocking us from being the stars of our own universe. You are co-opting our story."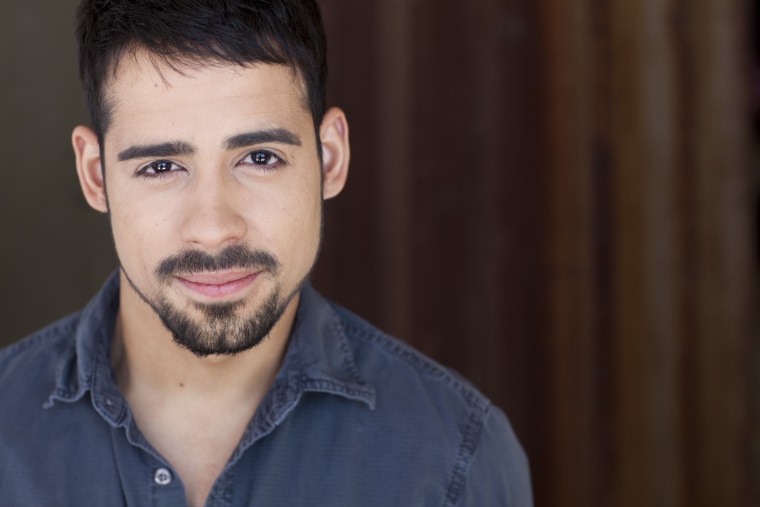 Rivera-Vega told NBC News that Porchlight's casting was a "let down" for Chicago's Latino theater community. "With "In The Heights," people felt excited, we felt like we had to show up and audition. It was important to be in a show that is from us, by us, with our own voice," he said. "We were excited about it and then seeing that lead role go to someone who was not Latino, we realized that it was not an equal playing field. How can a white person act Latino better than a Latino?"
Porchlight's casting choice particularly stung Chicago's Latino theater community because it followed another casting controversy earlier this year. A local company produced Evita – with only a single Latino cast member.
According to Trevor Boffone, a Houston-based theater scholar and educator, there are significant differences between the Evita and the Heights controversies. "Evita is a story written by British people about Argentina," he pointed out. "It is very different story than "In The Heights" which was written by U.S. Latinos to create roles for Latinos to play on Broadway and beyond."
Boffone noted that producers typically defend casting choices by saying that they cast based on who showed up at the auditions. However, he believes that sometimes producers need to go further to find the right people. "When you don't get the people in the room that you need to do a show, you have to go around that. If you can't get someone in your city, say New Orleans, then you go hire outside your region, from New York, Texas, or Los Angeles," he said. "This happens all the time. It is more expensive, and a lot of theaters may not be able to afford to bring in non-local hires. But if you can't afford to do shows professionally with the right people, and you've exhausted your usual outlets, maybe it is not the show for your company to do."
The issue of "whitewashing" – when performers of color are passed over in favor of white actors – has been raised everywhere from the Oscars to the opera world. It is complicated by the fact that in the theater, just as in any other workplace, it is against the law to condition employment on race or ethnicity.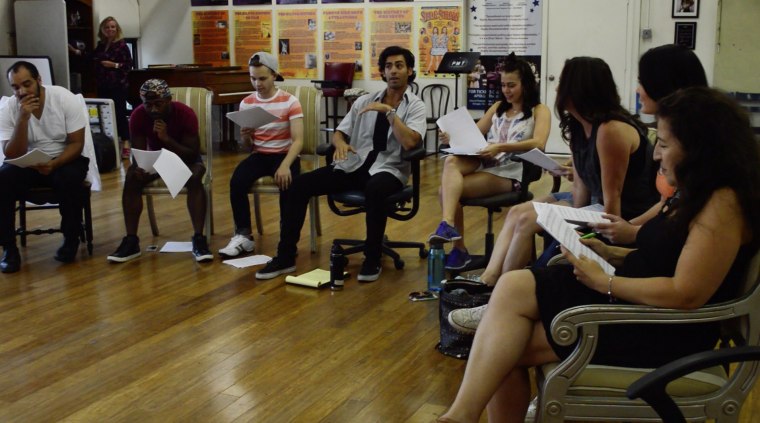 Actors' Equity, the union representing theatrical performers, maintains that all roles are open to everyone, and union casting notices encourage people of color to try out for all available jobs.
RELATED: Lin-Manuel Miranda's 'In The Heights' Will Be Made Into a Movie
Yet the potential pool of available union Latino actors is relatively small (Porchlight utilizes both union and non-union performers). Equity statistics for the 2014-2015 theatrical season show that only 2.9 percent of active Equity members identify as Latino/Hispanic.
This reality may leave theater producers with limited options to cast shows "authentically."
In an email, Porchlight Artistic Director Michael Weber told NBC News, "Porchlight has a long history of diverse and inclusive casting whether the roles were ethnically/racially specific or not. "In The Heights" presented some casting challenges that we had not previously encountered and this experience has taught us new methods for finding even more artists who self-identify as a particular ethnicity."
The Porchlight production team was under the impression that their lead actor was Latino, Weber said, based on the actor's presentation of himself in the auditions and his having performed Latino roles in the past. "It was only after Jack (DeCesare) accepted the job that we were made aware that he identifies as non-Latinx."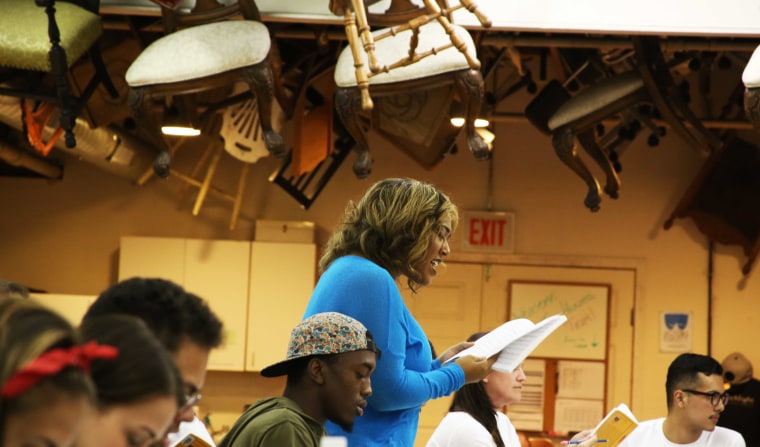 "We are saddened that we have upset our colleagues, we acknowledge their concerns and we share their desire to help move the entire industry to a place of both better ethnic representation and more effective casting processes," Weber wrote.
Through his agent, DeCesare declined an interview request.
The concern among Chicago Latino actors over the Heights casting was enough that a town hall meeting was held on August 9 at the Victory Gardens Theater. A full house of several hundred people attended (including the cast of "In The Heights") and 2,000 people logged on for a simultaneous livestream of the event.
RELATED: Broadway Latinos Succeed on the Great White Way
Ricardo Gutierrez, Executive Artistic Director of Chicago's Teatro Vista, said he was not surprised by the controversy. "Am I disappointed? Yes. Do I think things are changing? Yes. Do I think things are changing rapidly enough? No."
Gutierrez believes that, had Porchlight done more "homework," as he put it, they could have found a Latino for the role of Usnavi. "When you do a big show like that (Heights), you'd better have a Latino lead in your pocket before you start the casting process," he said. "There is an incredible pool of Latino actors in Chicago that did not exist ten, fifteen years ago. These Latinos come to the city, they are well-trained and they are ready to be cast in shows."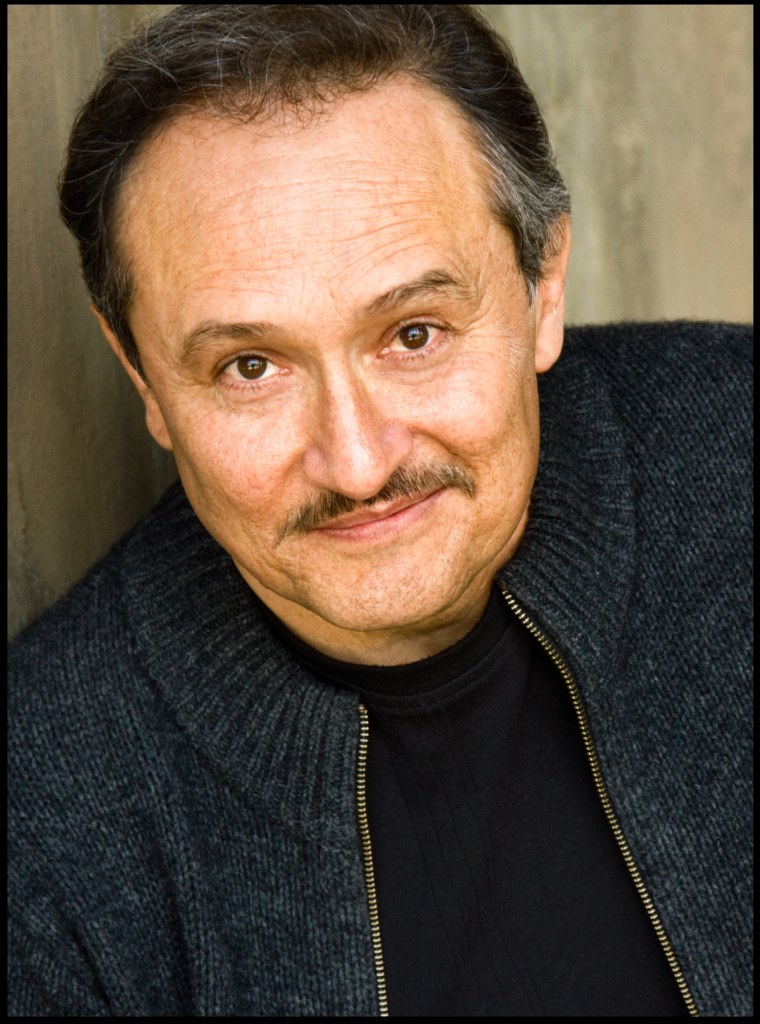 At least one concrete step came about because of the recent town hall, Gutierrez said. He and other theater producers, artists, and community leaders plan to compile a list of suggested practices for casting, so that future controversies over "white-washing" can possibly be avoided.
Gutierrez acknowledged the artistic discretion of Porchlight's creative team. Still, he noted that, "I would say to them, you did Dreamgirls; would you have ever considered casting a white actor as one of the Dreamgirls? Absolutely not. So why is it that you can poach and appropriate our culture, and cast someone who is not Latino in this role?"
Quiara Alegria Hudes, who wrote the book for "n The Heights" has stated that for professional productions, "Casting the roles appropriately is of fundamental importance."
Debates about authenticity, representation, and colorblind casting are perhaps destined to continue in the near future because "In The Heights" is now being licensed for productions nationwide. Already, in Arizona, the Phoenix Theatre has aroused local ire by casting its version of "In The Heights" with an Iranian-born actor in the lead role.
RELATED: Opinion: Latino Representation on Broadway Welcome, Overdue
To Alexandra Meda, Artistic Director of Teatro Luna, much of the dialogue surrounding the Heights casting feels like a distraction. "This controversy may feel unique and special, but it happens all the time, every day, every week, in all forms of entertainment," she said. "It shows how far behind we are in 2016. This is, in part, why theater companies for people of color exist. They exist in response to this kind of systematic behavior."
When casting directors and producers say they simply cast the best person for the role, Meda observes, they are playing into a myth.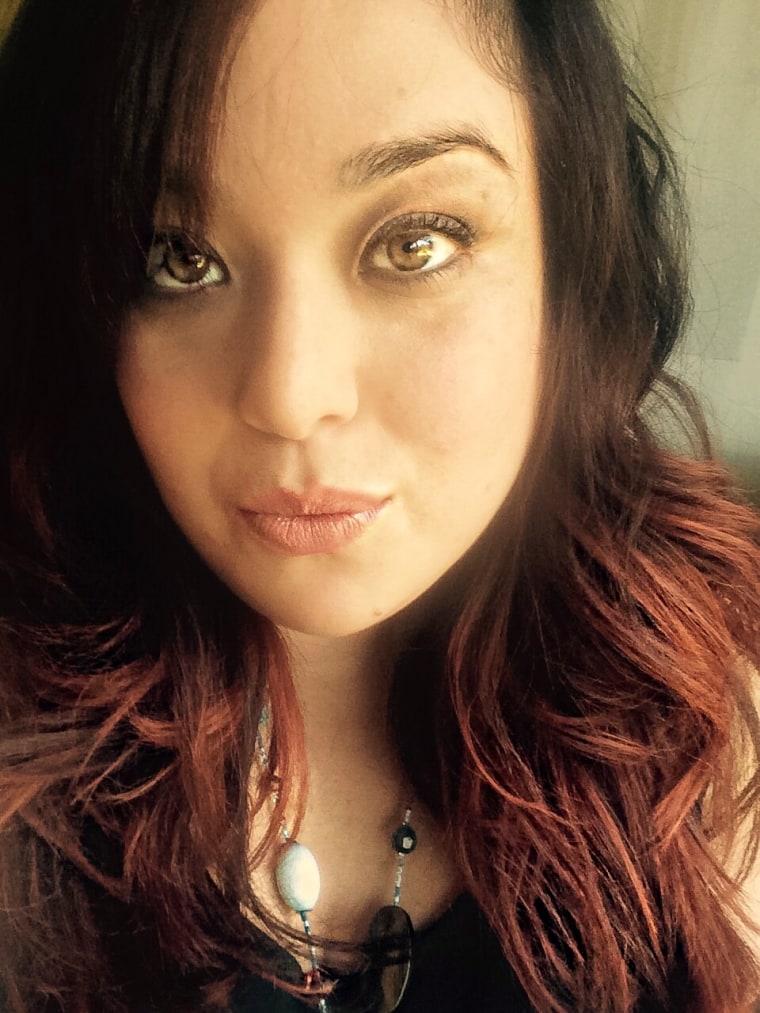 "That phrase is a tactic, a derailment tactic, to distract from a broader conversation. Whether people recognize it or not," she continued, "it serves to focus attention on one specific case with unique circumstances – thereby avoiding a bigger discussion of industry ethics or best practices."
"Producers like the Porchlight Theater," Meda said, "are not evil people. They are probably just confused at how something that is literally done every day in the industry became a controversy."
Brian Herrera, a theater professor at Princeton University and author of the book Latin Numbers, echoes Meda's sentiment that "whitewashing" is routine in the entertainment industry. "Theater, in particular, is a practice rooted in tradition," he said. "We borrow from history, including some practices that we should let go."
Herrera said that, ironically, the controversies over "In The Heights" are occurring because of Miranda's phenomenal success with Hamilton. That show is a smash hit right now, yet regional rights are not available. So producers are going to what they see as the next best thing, Herrera explained, which is "In The Heights."
Herrera said theater companies may not realize what a challenge it will be to tell Latino stories in a realistic, authentic way.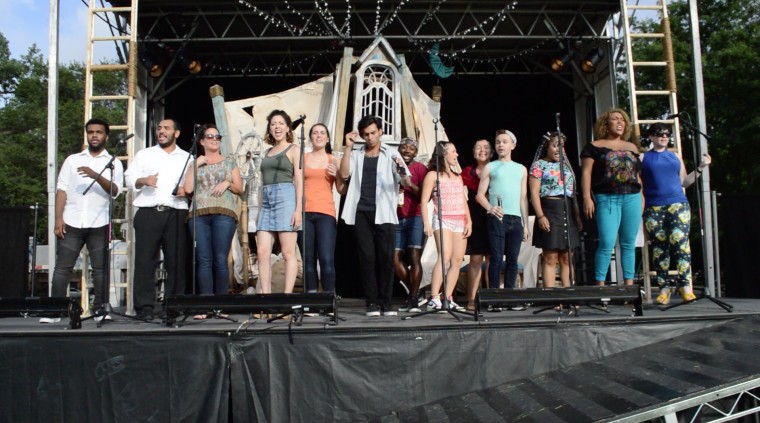 "What seems to be Porchlight's problem is that they are taking the universality of Hamilton and trying to apply it to "In The Heights." Heights is a universal story too, but told specifically through Latino voices. Trying to get to universality by skipping the specific voices misses the whole point. There is a reason why Heights was told with Latino voices in the first place."
Despite the ongoing controversy over "In The Heights," actor Tommy Rivera-Vega remains optimistic about opportunities for Latino performers.
"The town hall meeting was really positive. What worries me is that it might discourage some people about doing this kind of work," he said. "The reality is that it is harder to put on, but theaters are doing it every season."
Is he discouraged by the controversy?
"To be honest, no," Rivera said. "The conversation has been going on, and people have been talking about it. I think that killing our hopes would be tough. I feel hopeful; Latinos are full of hope."