Compassion. It's something our country needs more of. Lucky for us, there are people like poet and children's author Jorge Tetl Argueta who seem to have an abundance of it to go around.
This week Argueta filled his luggage with books and flew to his hometown of San Salvador, El Salvador, for the 7th Annual Manyula International Children's Poetry Festival. As one of the main founders, he helps organize the poets and authors who give presentations to the school children participating in the literacy-boosting activities taking place at the Biblioteca Nacional (National Library).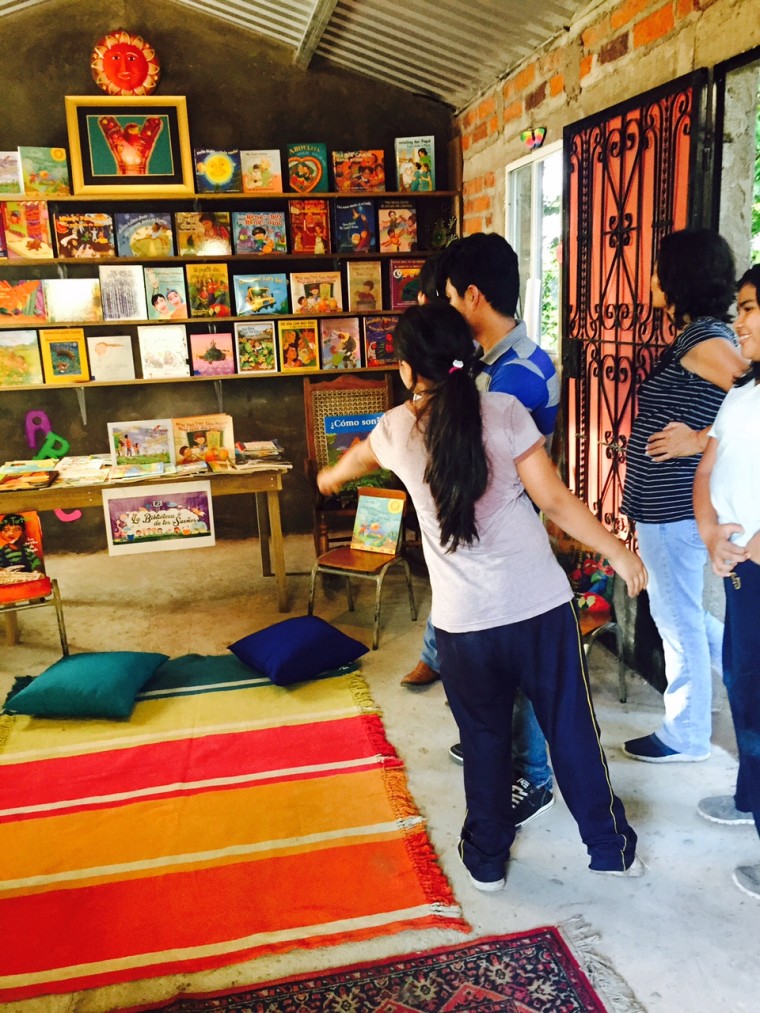 But this year's event is extra special because Argueta will be officially opening the Library of Dreams (La Biblioteca de los Sueños), a place where children can dream, strengthen their spirits, and learn about their culture in a multilingual environment.
Located in a brick cabin, the library was created for children in the neighborhood of San Jacinto to help them feel safe and have the opportunity to become excited about literature in a way that they might not be able to at home.
RELATED: Latino Children's Books that Celebrate Dads
Argueta chose San Jacinto as the location of the Library of Dreams because he grew up there.
"People from all over the country end up in San Jacinto in very humble, hard working families," he says. "And so there are many, many children that can benefit from having a safe library and space to explore their dreams and learn."
But the area is plagued by gang wars. To transport the children safely through rival gang territories, Argueta rents a bus to pick them up at their schools, which may only be a few blocks away, and bring them to the library.
"If we start early," Argueta says, "it is my belief that when these children are offered to join a violent and harmful lifestyle, they will have the strength of spirit to choose life, education, and multicultural pride."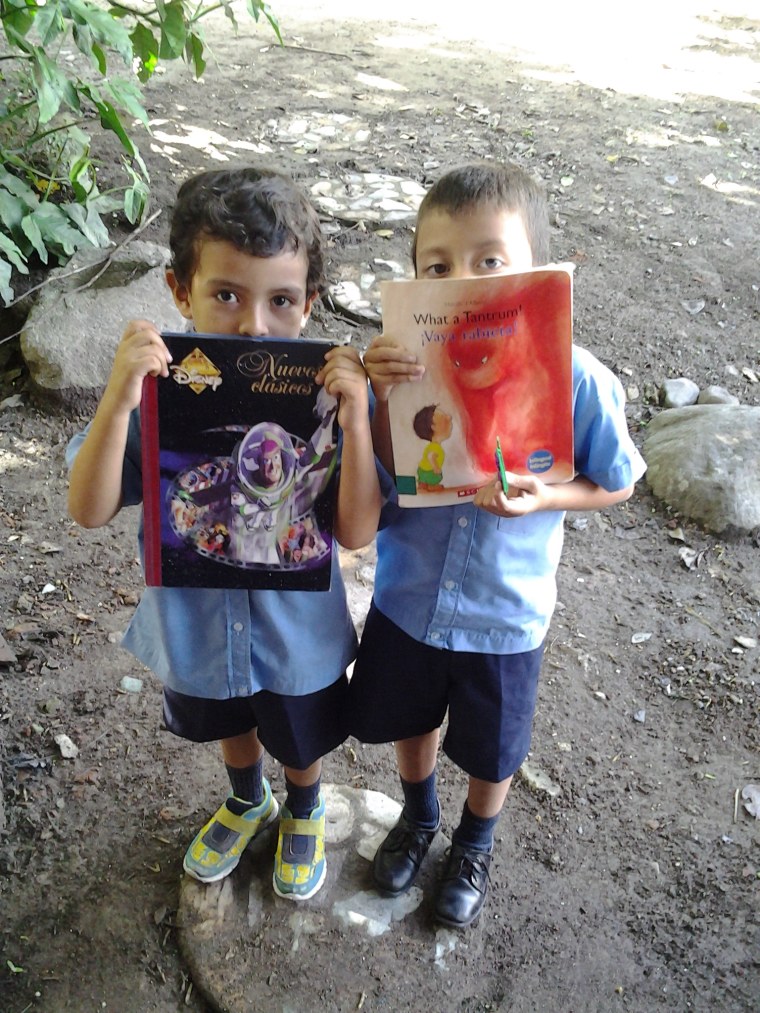 The grand opening of the Library of Dreams was originally set to be in November 2016 during the Manyula International Children's Poetry Festival. And he is still making the official announcement at that time.
Unfortunately, there was a very public murder of the mother of one of the kindergarten students in front of their school. So Argueta decided to open the space early this summer and rented a bus to safely transport the children to the library. He says that the children were overjoyed, ecstatic, and excited. "They loved reading, being read to, and feeling safe leafing through all of the beautifully illustrated stories."
RELATED: Latino Children's Book Authors Achieve Unprecedented Recognition
The library is also being set up as a space where children can connect with authors and illustrators, such as Josué Peña, a young Salvadoran author/poet who has already participated in the reading presentations.
Argueta hopes to invite other local and international authors/poets and illustrators to participate in reading, writing, and illustration presentations and workshops.
At this point, the Library of Dreams will not be open every day due to financial constraints. For now, it will be open regularly for school visits and on Saturdays for the community.
The facility has a trained librarian to work with students studying librarian and literary sciences. They are also working toward building the infrastructure and funding to have the supplies and staff for the size of the community they are hoping to host in the near future.
"This is absolutely our goal for the future," Argueta says, "so that we can continue to share joy, literature, and multicultural pride."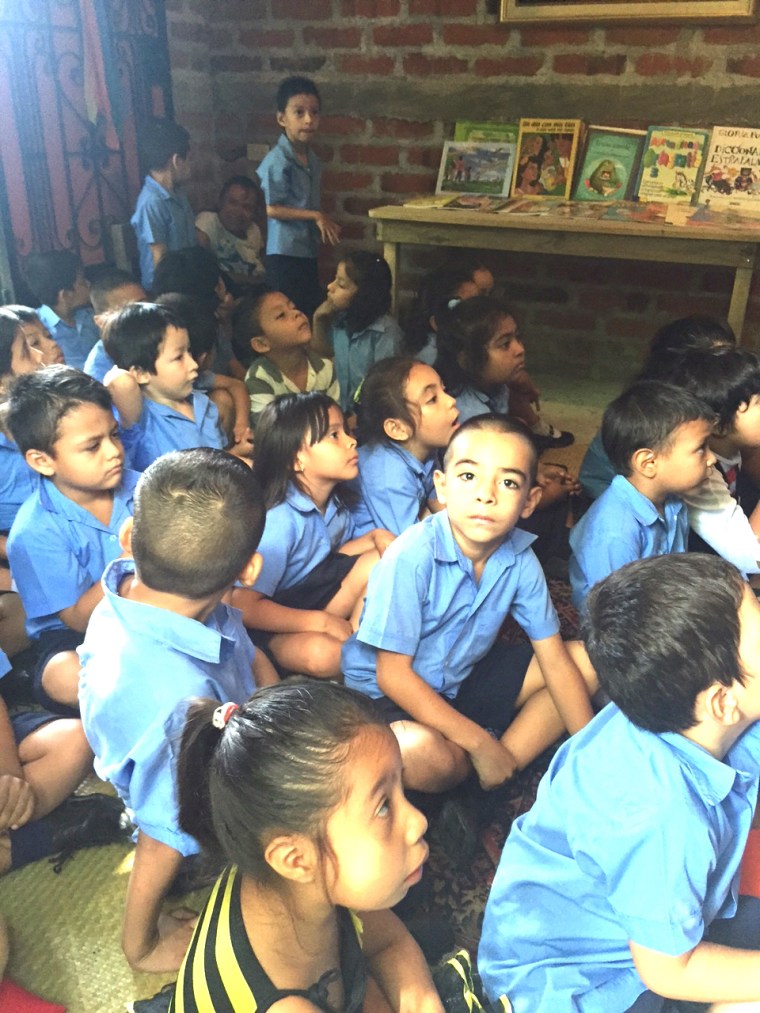 The Library of Dreams will make beautifully illustrated bilingual books available to children in a way unlike any other in the country of El Salvador. Over many trips, he has brought a total of just over 500 books from the United States to the library in his personal luggage.
The project has been enthusiastically supported by individuals and organizations in both countries, including The International Board on Books Foundation for Young People (IBBY), who gave the project a grant to start a reading program.
People in the U.S. are more than welcome to donate new and gently used books, however, Argueta says that what is most needed is monetary donations so that they can train new staff, continue renting buses to safely transport the children, have potable running water, and continue to build towards our dream of serving the vast community of San Jacinto.
RELATED: Latino Biographies for Kids Educate and Inspire
A native Salvadoran and Pipil Nahua Indian, Argueta spent much of his childhood in rural El Salvador. He is a refugee who fled to the United States during El Salvador's revolution in the 1980s. Inspiration for the project comes from Argueta's concern for the children and his own experiences.
"Thirty-five years ago when the civil war started in El Salvador," says Argueta, "I thought that my family had burned all of my books. Not too long ago, I found out that my cousin, Alfredo, had saved some of them and told me that he had taught himself and his children how to read with those very same books the government was persecuting us for owning."
"This touched me very deeply," says Argueta. "It reinforced my visceral belief that books are the branches that the dreams of children are carried on." Fittingly, his cousin Alfredo is the same person who built the brick cabin that now houses the Library of Dreams.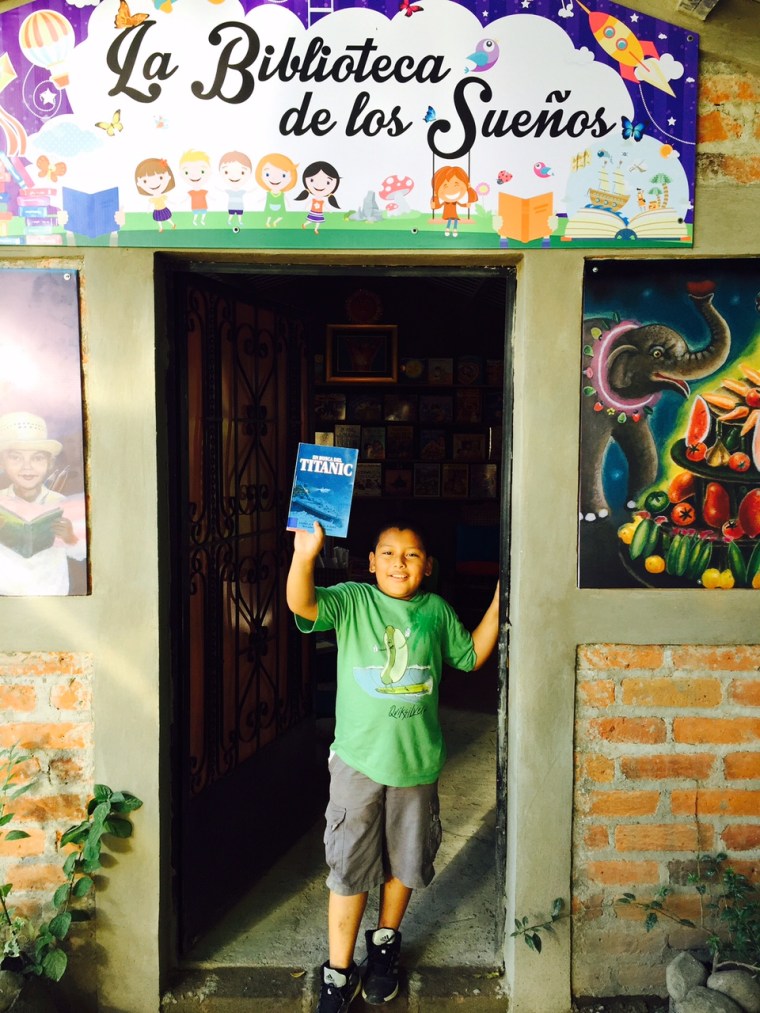 But his work isn't reserved only for the children of El Salvador. For the last 15 years, Argueta has been presenting workshops, classroom visits, presentations, and assemblies that successfully teach creative writing from elementary school to college level here in the U.S. He also works with special populations of kids in juvenile halls, homeless shelters, children's hospitals and art environments. In addition, Argueta and his partner Holly Ayala own Luna's Press and Bookstore in San Francisco, California, which specializes in multicultural books and gifts for children.
Argueta is also a prolific writer of Latino children's literature. His stories reflect the folklore of his homeland, as well as the experiences of Latino children here in the United States.
RELATED: Celebrate 'Día de los Niños' With These Great Latino Books
His newest picture book, "Somos como las nubes / We Are Like the Clouds," explains why Central American children are fleeing their home countries and coming to the United States. He says that he wrote the book to present solutions to the problems facing our children today.
"As a writer of children's books, I can see the benefit that children have when they see themselves reflected in literature. I wanted to bring the Salvadoran children of this neighborhood, my old neighborhood, books that talk about our heroes, our heritage, our pride as Indigenous people."
His book "Xochitl and the Flowers" has just been made into an opera by Opera Parallèle in partnership with the Alvarado Elementary School. There will be several free performances at the Mission Cultural Center for Latino Arts in San Francisco. Those in the area public can reserve their tickets here.