A Chilean girl who moved people around the world with her heartfelt plea on YouTube to be allowed to die passed away Thursday.
"She died peacefully, she wanted to rest," said Fredy Maureira to CNN Spanish about his daughter Valentina Maureira, 14, who died of complications from cystic fibrosis. This was the same disease that claimed her brother, who died at the age of 6, as the family had previously told Telemundo. Her sister Vale first posted news about Valentina's death on Facebook, saying "now and always, you will be an angel."
Maureira drew international attention after she posted on YouTube - unbeknownst to her parents - a public plea to Chilean President Michele Bachelet to be allowed to die, saying she was "tired" of living with the disease. Euthanasia is illegal in Chile, and the government said it could not allow her to do this, but President Bachelet - who is a pediatrician - visited the young teen at the hospital. The teen later said she had changed her mind about wanting to die after speaking to other children with the disease.
Cystic fibrosis is an inherited disease which mainly causes severe damage to the lungs and digestive system. The disease, which requires daily care, causes recurrent infections and damages tissues, making breathing difficult. Most people with the disease live only into their 20s and 30s, although in recent years some patients have lived into their 40s.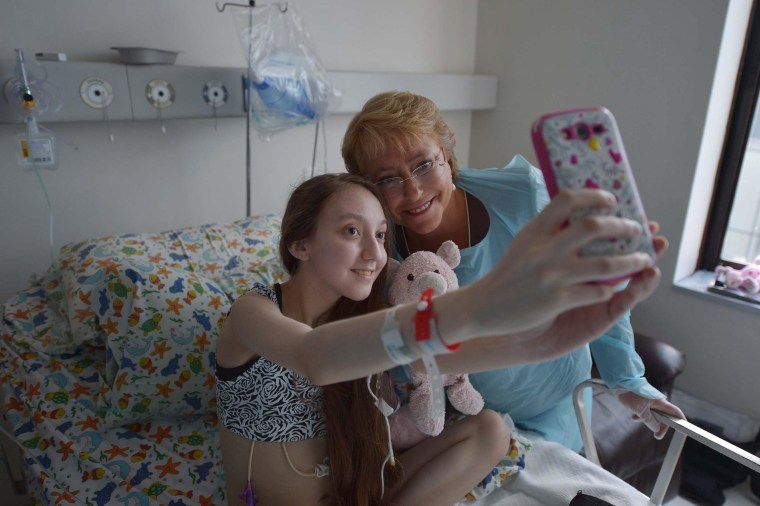 IN-DEPTH:
World Moved By Chilean 14-Year-Old's Plea To Be Allowed To Die
Chilean Girl's Plea Spotlights Cystic Fibrosis - And Assisted Suicide