MIAMI — Legendary Latin singers and the lesser-known songwriters who have made them famous were honored at the Latin Songwriters Hall of Fame Awards.
Six-time Grammy winner and jazz pianist Chucho Valdés, acclaimed ballad singer Raphael and Argentine-American singer-songwriter Claudia Brant were among the award recipients at the 6th annual event, which took place Thursday night. In partnership with Spotify, it's designed to recognize the accomplishments of performers and songwriters across the Latin music industry.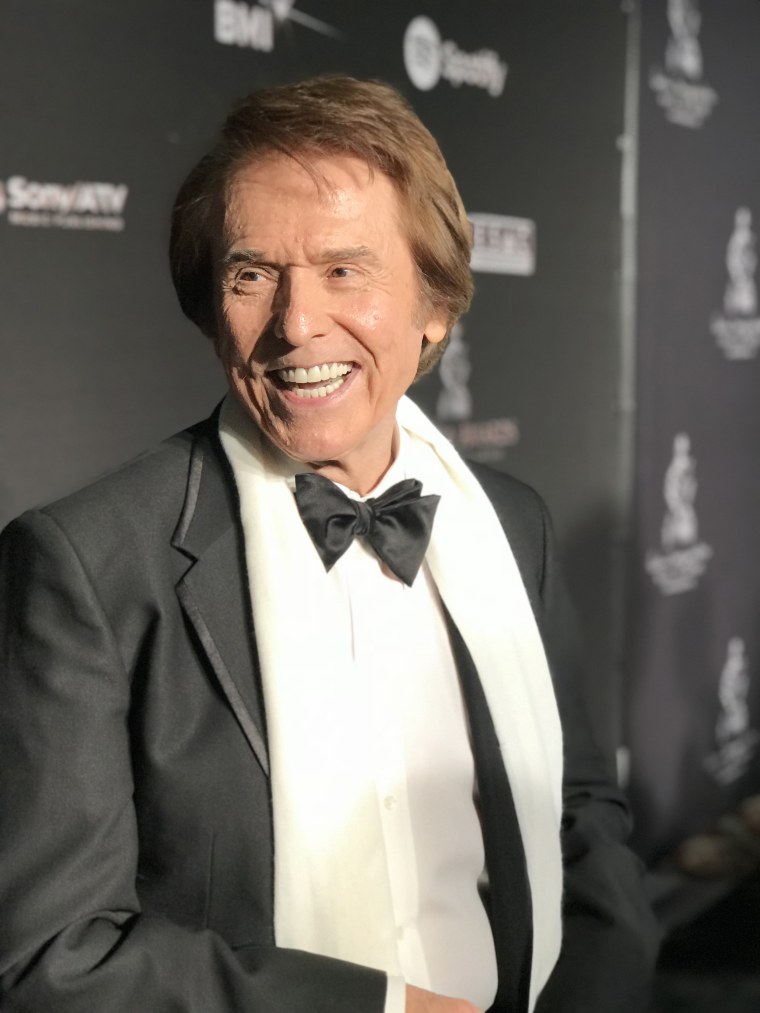 The Living Legend Award honoree, Raphael, credited great songwriters for his more than six decades of success.
"They have made me who I am today," said the Spanish singer, who has been a popular singer across Latin America since the 1960s. He described composer and fellow Spaniard Manuel Alejandro as his favorite. "He gave me the raw material I needed," he said. "He is my good luck charm."
Raphael said that despite his long list of career accomplishments, he has not reached the pinnacle.
"I keep learning and reinventing myself," said the singer. His new album, recorded at the historic London Abbey Road Studios, will be released November 9. It combines symphony and electronic music.
Cuban singer and songwriter Descemer Bueno, who was honored with the Conqueror Award, attributed much of his songwriting inspiration to his girlfriend of four years, Janelys Martinez. "I've written songs to her, but I still have many more to write." The dancer also choreographs some of Bueno's performances.
The Hero Award went to the Cuban duo "Gente de Zona." Performers Randy Malcom and Alexander Delgado are known for songs such as "La Gozadera" and "Traidora."
Chucho Valdés added another award to his long list of prizes. Already the recipient of six Grammys and three Latin Grammys, the piano virtuoso described the new honor as "an incentive after 60 years of work and a lot of sacrifices."
With his 12-year-old son Julián by his side, Valdés thanked his father, celebrated pianist Bebo Valdés, for inspiring him to make his dreams come true. Bebo Valdes fled Cuba in 1960 for Sweden and died there at the age of 94. The son stayed behind and did not see his dad for 40 years, but he holds no grudges.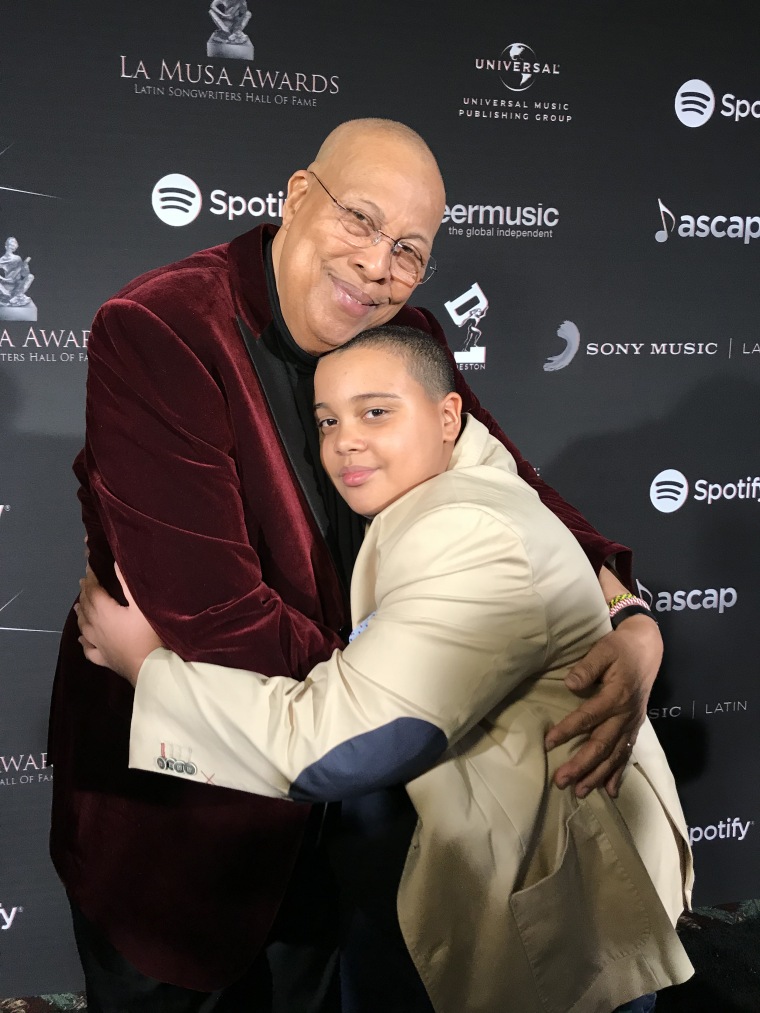 "I owe my father everything, my life, my career," Valdés said.
One of the tracks of Valdés' upcoming album, "100 Years of Bebo," pays homage to his dad, who would have turned 100 this year.
Valdés's son Julian told reporters he wanted to follow in his dad's musical footsteps. He is sharpening his skills in percussion instruments and songwriting. "I want to be a rapper," he said.
Colombian singerKarol G, who's one of the few young Latinas climbing the male-dominated reggaeton music charts, wants her award to inspire girls who dream of going into the industry. "To all the young girls I say, don't give up and ignore those who say you can't do it, she said.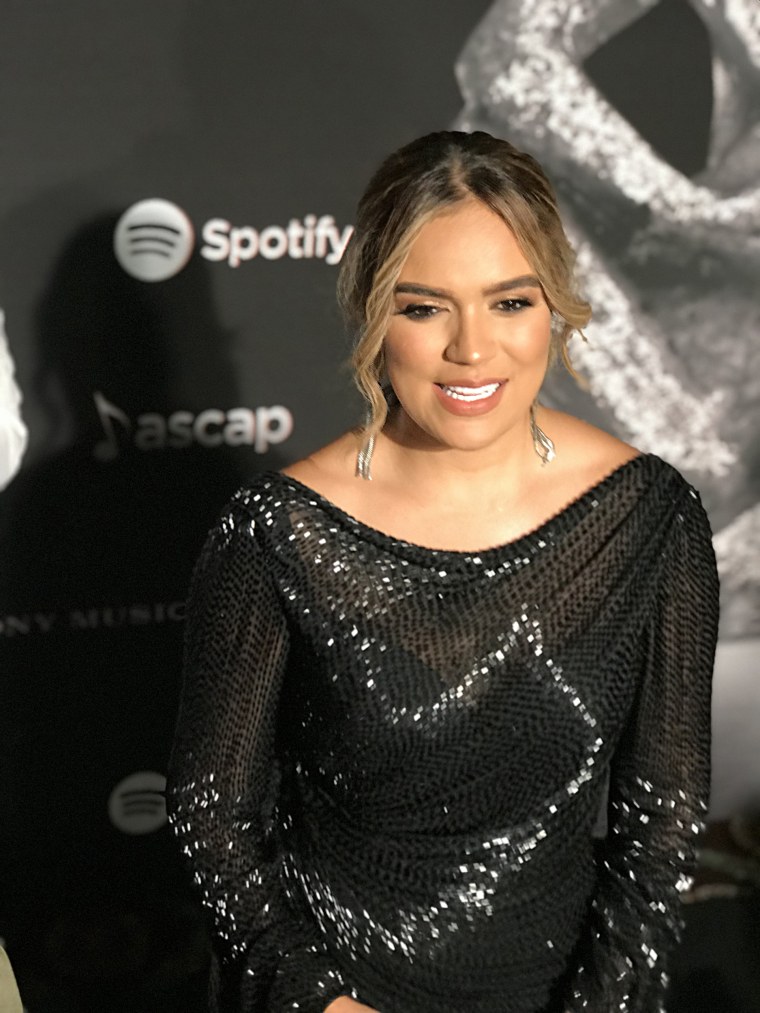 Victor Manuelle and Gloria Trevi both received honors. Trevi performed some of her greatest hits that had many in the audience on their feet.
The ceremony included the posthumous induction of Ecuadorian composer Carlos Rubira Infante into the Latin Songwriters Hall of Fame; he wrote than 400 songs during his storied career; he died last month at the age of 96.
The late Cuban-born pianist Rene Touzet was also inducted. During the ceremony, his daughter Olga Touzet-Guillot performed some of her father's compositions.
Composer and singer Claudia Brant, herself a Latin Songwriters Hall of Fame inductee in 2016, was a presenter. She said the time has come to honor the songwriters behind the growing Latin music market.
"At this moment in time, when Latin music is so important and there are so many collaborations between Anglo and Latino artists, the fact we are honoring the people behind this has great value," she said.
FOLLOW NBC LATINO ON FACEBOOK, TWITTER AND INSTAGRAM.